Netflix Error Code NSES-500: Users Report Issues With Streaming Service
Netflix crashed for a brief period on Friday with over 4,000 outages reported as of 2 p.m. ET, a significant spike from hours earlier, according to the real-time monitoring website Downdetector.com.
Before the streaming service came back up, an error code of NSES-500 showed on Netflix's home page with a message that read: "Something went wrong."
"The issue was resolved a few hours ago and lasted less than 30 minutes," a Netflix spokesperson told Newsweek on Friday, explaining that some members experienced "an issue with our sign-up page that led to streaming delays."
Many social media users wrote about the issue on Twitter, with some asking whether the streaming service was down using the hashtag #netflixdown.
"Is netflix down bruh i am trying to watch my show #netflixdown," one person wrote, while another tweeted: "I thought my WiFi was slow, but thank god I'm not the only one that is also having this problem, and on a Friday night? Shooketh #netflixdown."
Others on social media continued to express their disappointment about being unable to access their shows and movies on a Friday night ahead of the weekend.
Twitter user Akash Agrawal said: "Did Netflix decide to take the weekend off? #netflixdown."
"Netflix is down. How am I supposed to spend the rest of my Friday afternoon? Working?! #netflixdown #netflixisdown," another Twitter user wrote.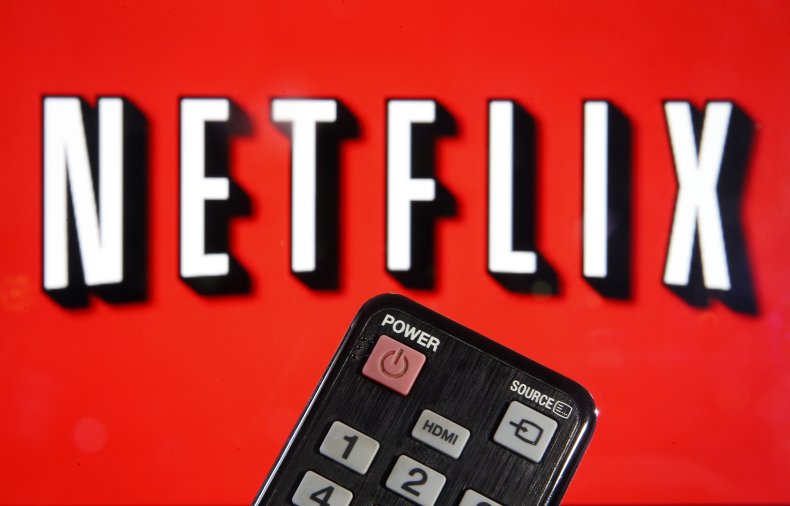 On July 1, Netflix crashed momentarily after the final two episodes of Stranger Things 4 were released on the streaming service, according to Variety. At the time, reports from users who experienced issues with Netflix reached nearly 13,000 around 3 a.m. ET, but the problem was resolved within half an hour.
Netflix was also down in August of last year as users reported outages from different parts of the world including Canada and some European nations, as well as in New York, Dallas and San Francisco.
The streaming service recently partnered with Microsoft to introduce ads across its platform, a decision that has drawn criticism from some users, with some threatening to cancel their subscriptions.
"Today we are pleased to announce that we have selected Microsoft as our global advertising technology and sales partner," Netflix wrote in a statement on its website.
Netflix announced in April that it would offer a lower-priced subscription plan that would include advertisements in addition to their ad-free plans.
"Microsoft has the proven ability to support all our advertising needs as we work together to build a new ad-supported offering. More importantly, Microsoft offered the flexibility to innovate over time on both the technology and sales side, as well as strong privacy protections for our members," the company said in a statement.
"But our long term goal is clear," the company continued. "More choice for consumers and a premium, better-than-linear TV brand experience for advertisers. We're excited to work with Microsoft as we bring this new service to life."
Newsweek reached out to Netflix for comment.
Update 07/15/2022, 6:10 p.m. ET: This article has been updated to include a comment from a Netflix spokesperson.