'The Politician' Netflix Reviews: Here's What People Are Saying About the New Series
Dramedy The Politician premiered on Netflix Friday to immediate mixed reviews from viewers who were unsure if the show should continue. While professional critics slammed the show for out-of-touch attempts at humor, Twitter users shared their own negative opinions of producer Ryan Murphy's latest series.
The show follows high schooler Payton Hobart (Ben Platt) as he tries to win the election for student council president at a high school thick with cliques and politics. What could be a casual contest for the title turns into a heated, manipulative race that surpasses typical high school drama. Plot twists and turns include a death, a cancer diagnosis and more, completing a collage of tests the characters must face without losing sight of one goal: winning the seat.
Many Twitter users felt the show missed its mark. The series was created as a high school satire piece. Parts of the show's humor can be compared to projects like Scream Queens, a self-consciously cheesy, over-the-top comedic horror series. From other angles, though, it could be considered a drama, almost comparable to a high school version of House of Cards or even Hulu's true-crime drama The Act.
There's no denying the humor portrayed in The Politician is niche, but some viewers seemed to see no reason to carry the show past Season 1.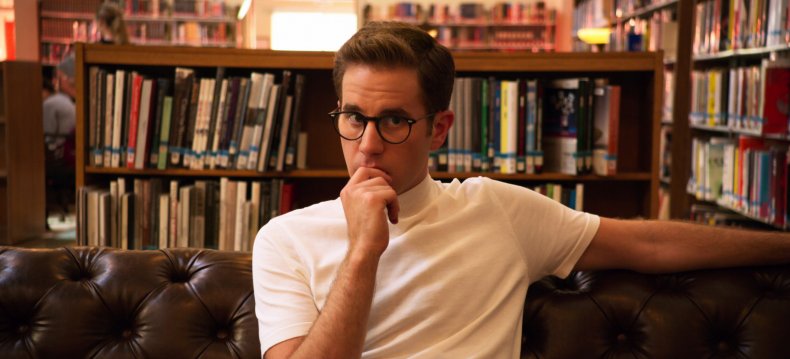 Other conversations surrounding the show ignored its content and focused on praising lead actors Ben Platt, Jessica Lange and Zoey Deutch. The impressive cast seems to have a loud and devoted fanbase on social media, where their names and teasers were shared more widely than critiques of the show.
Gwenyth Paltrow is also a staple in the show. The iconic actor plays Platt's calm and collected mother, who lives a life of glamor and unhappiness. The relationship between mother and son is a major plot point throughout the season.
Some slammed Platt's depiction of a high school student, though. In real life, Platt is 26 years old.
Some viewers, however, loved the show—or at least the idea of it. Many Twitter users praised the first season after watching it quickly. Others said they can't wait to start the weekend with the Netflix series.
The Politician is expected to get picked up for a second season, though it has yet to be renewed by Netflix. Fans and reviewers expect a second season because of the way the first season ended. Some outlets, like Seventeen Magazine, even encouraged readers to recruit friends to watch the show to secure a second season.
The Politician is now streaming on Netflix.