Meghan Markle and Prince Harry's Netflix Deal Could Be Even Bigger Than the Obamas'
Prince Harry and Meghan Markle's Netflix deal could be worth more than the Obamas because they are "unique," a top London agent told Newsweek.
The Duke and Duchess of Sussex have signed a landmark multi-year deal to produce shows for the streaming site and say they want content which "gives hope."
The couple intend to produce a wildlife docu-series and an animation that inspires women along with other shows through a new, as yet unnamed production company.
Professor Johnathan Shalit, founder of InterTalent Rights Group, told Newsweek the contract could be worth $50 million to $100 million with more on the table in bonuses, which could take it up to $250 million.
Friends at Netflix have also told him it is the most exciting deal "Netflix has ever done," adding it could be even more valuable than the one signed by Barack and Michelle Obama in 2018.
He said: "My guess is they're probably on a par with the Obamas if not more. Certainly not less. The thing is about American presidents, there are quite a few of them around.
"As much as the Obamas are amazing, the world is divided about how successful he was.
"Where as with Harry and Meghan, never before has a grandson of the queen and son of the future king become available to the commercial market place.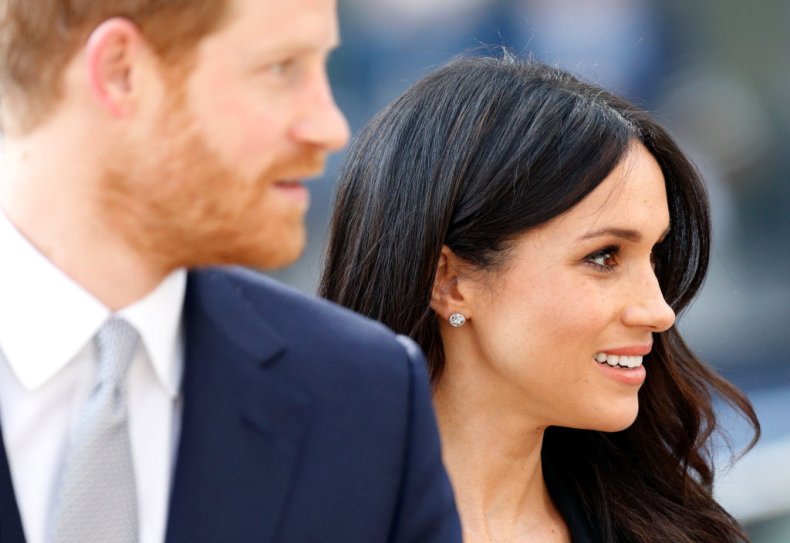 "These people are entirely unique. There is only one of them in the world and there can be only one available.
"They are royal. They are prince and princess. Even if they don't use that title, that's what they are.
"It's a unique moment in broadcast history."
The Obamas also signed a multi-year deal for a slate of projects through their company Higher Ground Productions.
Last year they announced seven, including American Factory — a documentary about life for workers in an Ohio factory opened by a Chinese billionaire.
Eric Schiffer, chairman of Reputation Management Consultants, told Newsweek he believed the value of the deal could stretch even higher to $155 million.
He said: "This is an economic earthquake for a streaming company and trumps the Obamas in size for sure.
"It sets on fire anything Harry and Meghan have done before in terms of precedent.
"This gains them that President Obama halo effect but I don't think it takes away Harry's misery over the brutal backlash.
"I think they're going to have tremendous pressure to show they can create a quality product.
"My bet is that they'll find the right team and Netflix will guide them because there's just too much money involved.
"Netflix aren't going to want to see this go up in smoke."
Harry and Meghan's Netflix deal sets them up with an income at a time when they have just bought their own home for the first time, a $14.7 million mansion in Montecito.
However, they still face regular clashes with the British press and today Meghan and Baby Archie's lawyers were at the High Court in London suing a paparazzi agency.
Shalit, once named London's most influential agent by the Evening Standard, said he believed the Netflix deal would be either for three or five years but potentially with the option to extend.
He said the couple would have significant creative freedom as long as Netflix were happy that the end product was sufficiently compelling.
Shalit told Newsweek: "What Netflix will want is compelling programs.
"The only influence Netflix are going to have is if Harry and Meghan deliver a program that is boring and didn't have a clear point of view or was too neutral to be interesting they might get told 'come on guys, you've got to give us a program that's going to start a debate.'
"Because clearly programs have to be talked about. But Netflix wouldn't influence what that debate was.
"That would be very much for Meghan and Harry to lead.
"Netflix is fantastic and they'll be paired up with some of the most exciting people in global television.
"They've now got a platform to do what they want for the world."
Harry and Meghan said in a statement yesterday: "Our lives, both independent of each other and as a couple, have allowed us to understand the power of the human spirit: of courage, resilience, and the need for connection.
"Through our work with diverse communities and their environments, to shining a light on people and causes around the world, our focus will be on creating content that informs but also gives hope.
"As new parents, making inspirational family programming is also important to us, as is powerful storytelling through a truthful and relatable lens."