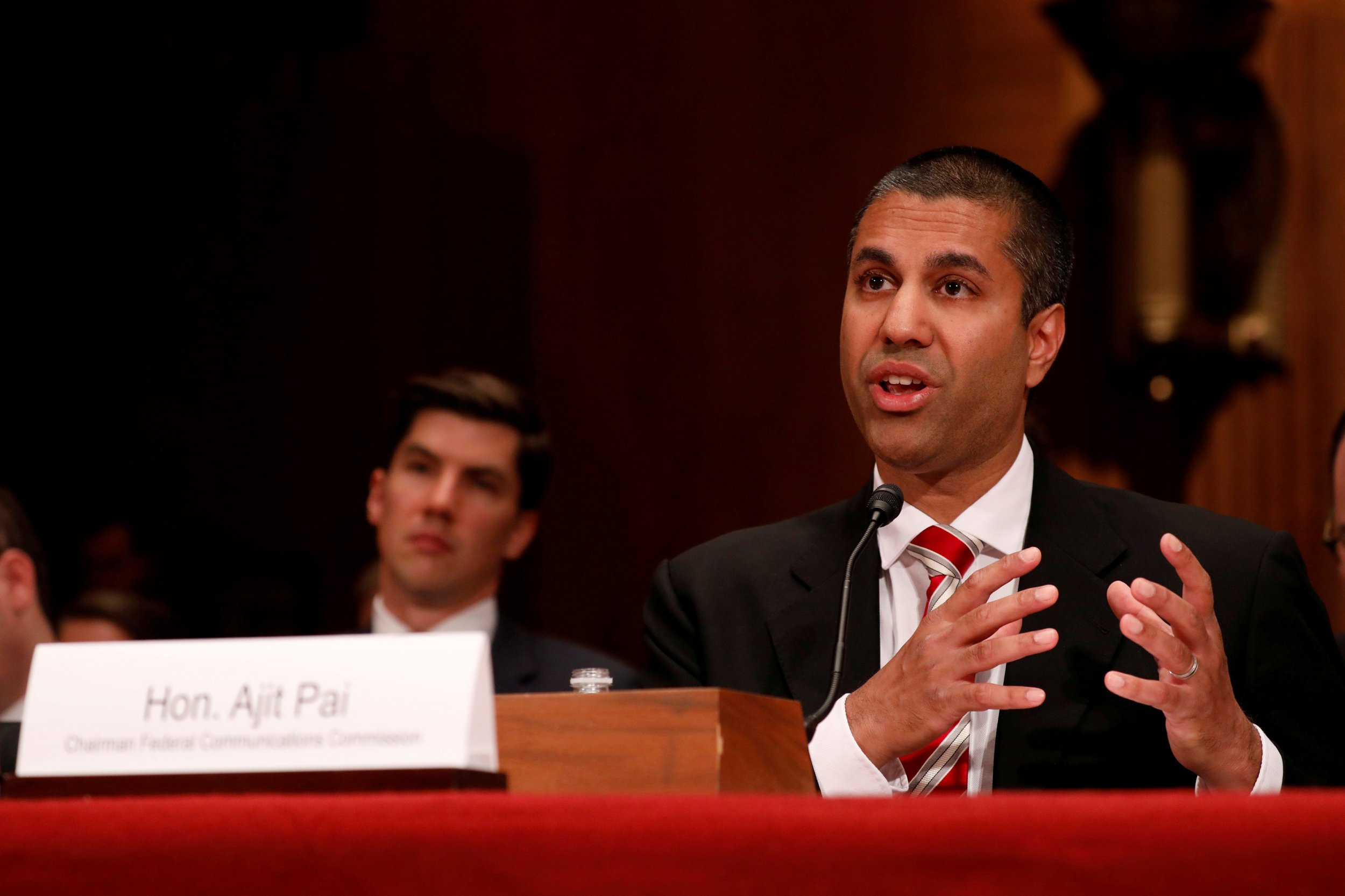 The Federal Communications Commission approved its long-expected repeal of net neutrality on Thursday afternoon—and companies like Netflix are already raising concerns.
Immediately after the party-line, 3-2 vote of FCC commissioners was announced, the streaming company tweeted, "We're disappointed in the decision to gut #NetNeutrality protections that ushered in an unprecedented era of innovation, creativity & civic engagement. This is the beginning of a longer legal battle. Netflix stands w/ innovators, large & small, to oppose this misguided FCC order."
Netflix has not been shy about its opinion on rolling back net neutrality. The now-eliminated regulations allowed Netflix to thrive by preventing cable companies from interfering with its streaming devices.
Just hours before the voting began, the company retweeted Mignon Clyburn, an FCC commissioner who opposed the repeal: "The @FCC majority is ignoring the voices of millions of Americans – I will not. Direct all questions about #NetNeutrality to me…"
Other companies, like Google, Facebook and Amazon, have also raised concerns about the repeal. They staged a "Day of Action" protest in July to raise awareness of the vote.
#NetNeutrality has been a trending hashtag on Twitter—as well as the accidental #NetNeutality—as internet users worry that the FCC move will allow internet service providers to choke off some websites in favor of others.
The final decision on the Obama-era regulation to level the online playing field was the brainchild of FCC Chairman Ajit Pai, an appointee of President Donald Trump. Pai believes the market will do a better job than the government at regulating the internet, and Thursday's vote will "ultimately benefit even more consumers going forward."