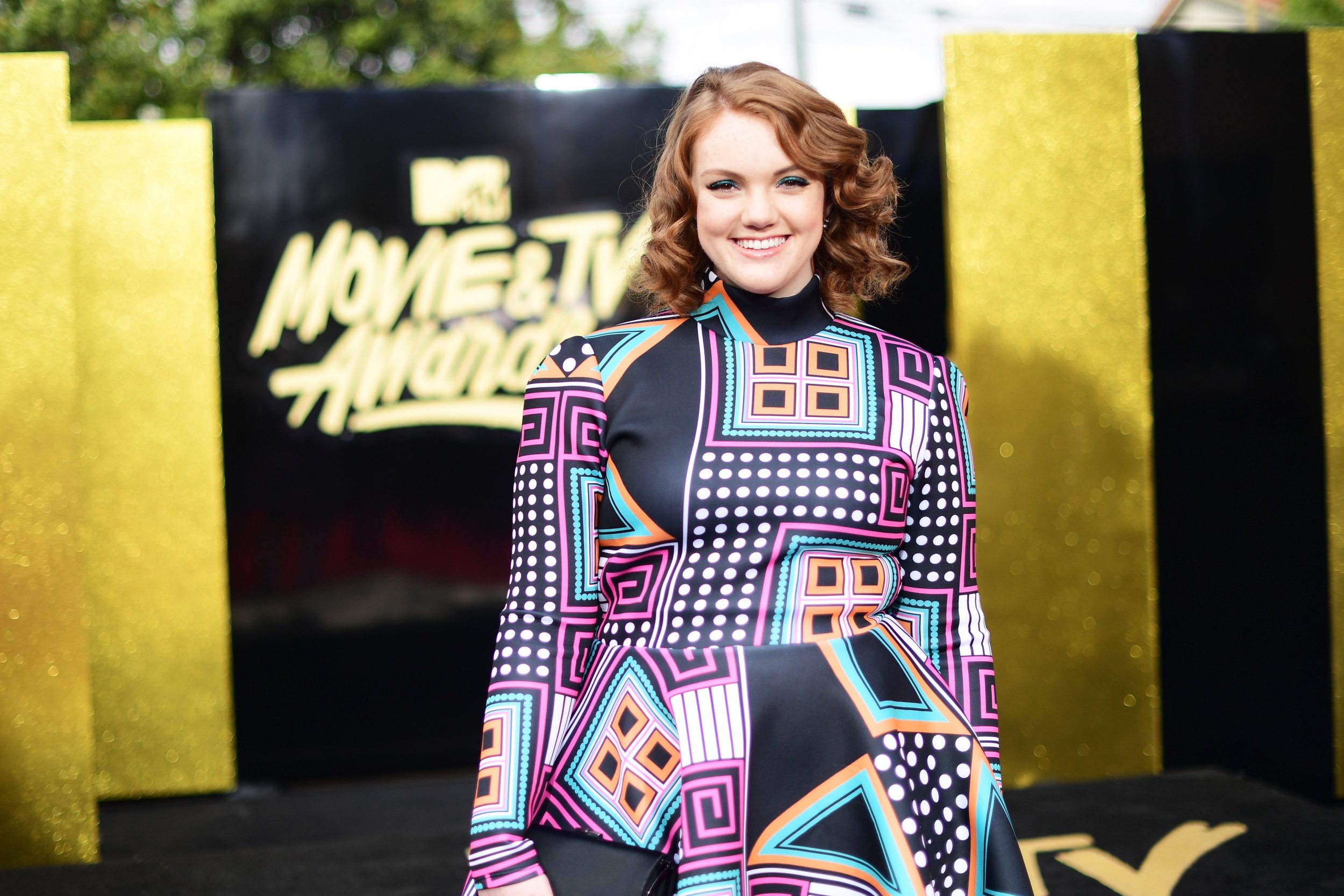 Shannon Purser, who played Barb in Stranger Things, is returning to Netflix on September 7 in Sierra Burgess Is a Loser, a movie that sees her titular character texting her crush—only he thinks she's someone else.
The trailer, released Wednesday, shows Sierra is a good student and Veronica (Kristine Froseth) is the popular girl. She also has the attention of Sierra's crush, Jamey (Noah Centineo). Sierra and Veronica's worlds collide when Jamey means to texts Veronica, but the messages go to Sierra's phone. Even though Veronica and Sierra don't get along in the beginning, they hitch a plan: Veronica will help Sierra catfish Jamey if Sierra helps her pass a class.
"It's called catfishing, and I'm pretty sure it's illegal," Sierra's friend, Dan (RJ Cyler). "They're my words," Sierra argues. "He's falling for me."
If you can't wait until September, there are other movies and TV shows that retell Cyrano de Bergerac and involve catfishing you can check out.
Roxanne (1987)
The main character falls for a newcomer in his town, but because of his big nose, he woos her through someone else.
The Truth About Cats and Dogs (1996)
A radio show host falls for a caller but describes herself as her best friend and has that friend pretend to be her when they meet in person.
Whatever It Takes (2000)
A geeky student and a jock in high school help each other woo their respective crushes, a popular girl and the geek's smart neighbor.
Let It Shine (2012)
The Disney musical twist on Cyrano de Bergerac follows a teenager who uses rap songs to tell his crush how he feels, but his best friend gets the credit and the spotlight for a contest.
Cyrano (Musical play, 2018)
Game of Thrones' Peter Dinklage will star as the titular character in the adaptation from August 3 to September 2 at the Terris Theatre in Connecticut, Broadway.com announced in May.