What Netflix Series Are Filmed in Georgia? Streaming Service Threatens to Rethink Investment After Abortion Restriction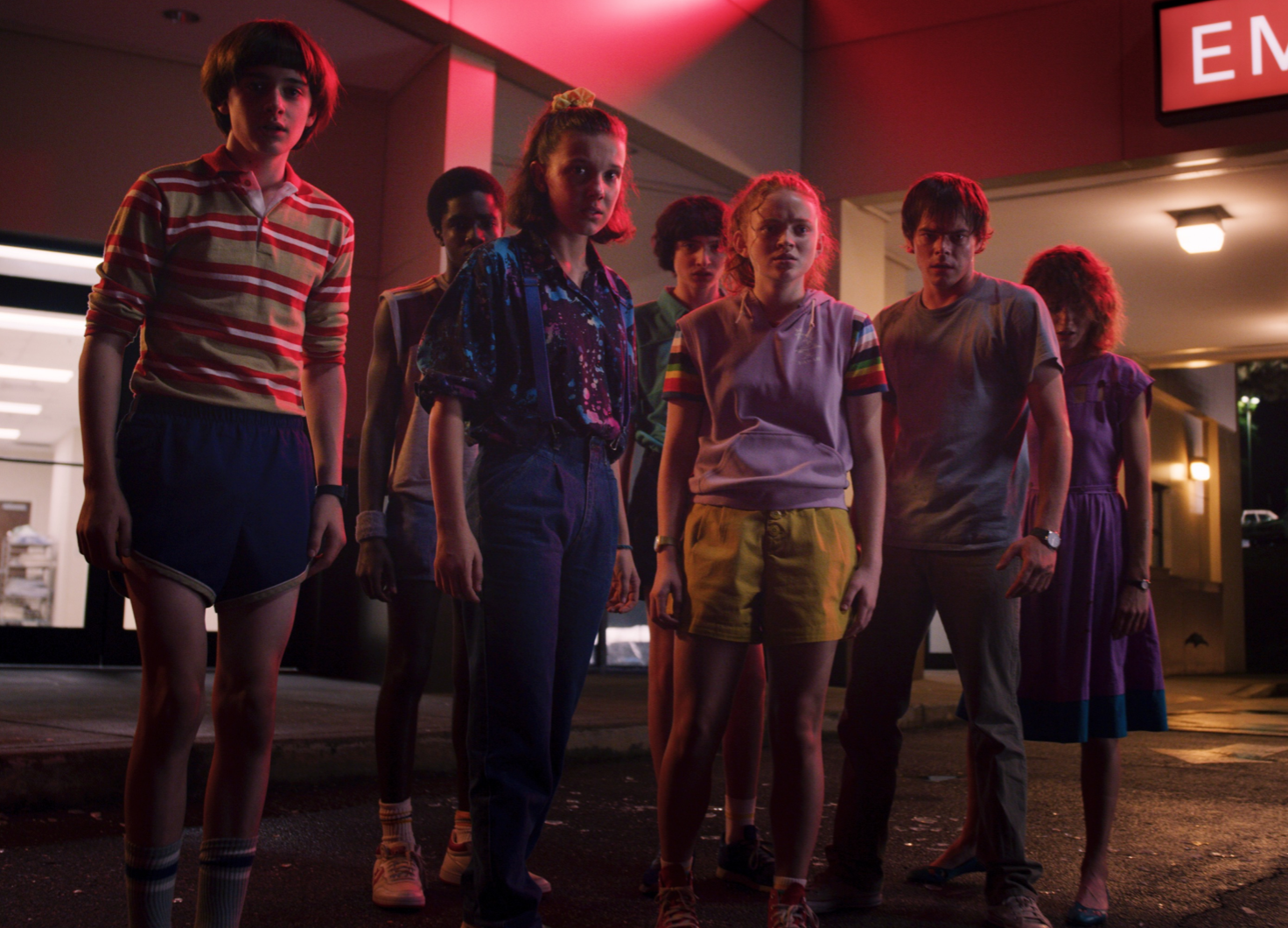 After Georgia Governor Brian Kemp signed the "fetal heartbeat" bill into law earlier this month, which will ban women from having an abortion as early as six weeks into their pregnancy, Netflix has spoken out on the polarizing issue.
"Should it ever come into effect, we'd rethink our entire investment in Georgia," Chief Content Officer Ted Sarandos said in a statement to CBS News Wednesday.
The streaming giant is the first Hollywood studio to publicly address the abortion ban, along with Handmaid's Tale director Reed Morano and actress Kristen Wiig.
"Netflix's statement is appreciated, however waiting on the courts to act focuses on a distinction without a difference. The crisis moment is now," said executive director and co-founder of national women's group UltraViolet, Shaunna Thomas.
She continued: "We need Netflix to engage in this fight and use its economic power to speak out for Georgia women, and the hundreds of women who work on Netflix productions, to set an example for the whole country that putting women in danger has consequences - and refuse to do business in the State until the law is repealed."
It is not yet clear what will result from Netflix pulling away from such a popular filming location, but here are some popular series that may be affected.
Stranger Things
While the sci-fi series takes place in the fictional town of Hawkins, Indiana, Stranger Things is actually filmed in Atlanta.
Ozark
Jason Bateman's dark drama series takes its name from Missouri's Lake of the Ozarks, but is filmed in the Atlanta area, at Lake Allatoona and Lake Lanier.
Insatiable
Starring Debby Ryan, the series sparked a wave of controversy following its release, but was officially renewed for Season 2 in September. It's not clear when the series' second season will drop, but it was confirmed to be sometime this year.
Raising Dion
Starring Black Panther's Michael B. Jordan, the nine-episode series will premiere in 2019 and is based on the comic book of the same name.
The story follows "a single mom [who] must hide her young son's superpowers to protect him from exploitation while investigating their origins and her husband's death," according to Netflix's description.
Dolly Parton's Heartstrings
The eight-episode series is set to premiere sometime in 2019 and will be based on one of Dolly Parton's songs ("Jolene," "These Old Bones," "J.J. Sneed," and more). The singer will also appear on camera, either with an acting role in the episode or introducing the episode.