Netflix 2021 Guide: All the Biggest Shows Streaming Next Year
Netflix may have just had one of its biggest years yet as many of us took to binging while trapped in our homes, but the momentum is far from over. 2021 sees some of Netflix's biggest shows return for new episodes, with Stranger Things, Grace and Frankie and The Witcher all expected.
Alongside them, Netflix has started to reveal details of its new batch of original series, including a new documentary series from Nicholas Cage, a Winx Club reboot, and adaptations of best-selling books like Pieces of Me and Behind Her Eyes.
Read on for all the biggest TV show releases Netflix has coming in 2021.
Netflix shows with confirmed 2021 release date
Cobra Kai Season 3 - January 1
After the first two seasons of the Karate Kid spin-off became a hit when they moved from YouTube earlier this year, Netflix is kicking off the year with a season full of high-kicking action.
History of Swear Words - January 5
Nicholas Cage and a panel of comedians turn the air blue with their tribute to some of the finest four-letter words.
Surviving Death - January 6
The streamer's latest docuseries explores the concept of life after death, speaking to those who claim to have had near-death experiences.
Lupin - January 8
Based on the adventures of a classic French character, Lupin follows a thief planning to steal a necklace from the Louvre.
Night Stalker: The Hunt for a Serial Killer - January 13
Netflix would not be Netflix without true crime, and its newest gory exploration focuses on the search for notorious L.A. murderer Richard Ramirez.
Disenchantment Season 3 - January 15
Simpsons creator Matt Groening's fantasy comedy returns for another round of adventures.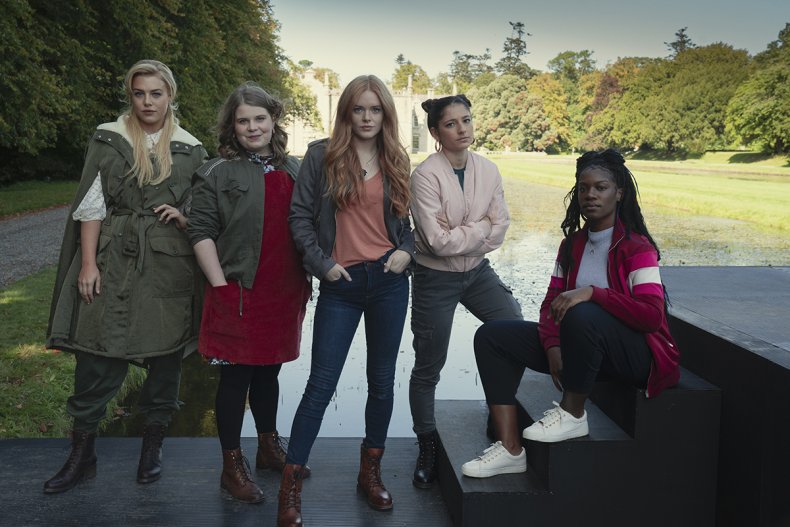 Fate: The Winx Club - January 22
Netflix's live action reboot of Nickelodeon fairy show Winx Club brings the story to a YA audience.
Jurassic World Camp Cretaceous Season 2 - January 22
The animated spin-off to the dinosaur franchise returns for more jurassic japes.
Firefly Lane - February 3
Katherine Heigl and Sarah Chalke play friends whose friendship evolves through the ages in this tear-jerking drama.
Tribes of Europa - February 19
Germany gets into the YA fantasy game with this dystopian story of a world broken up into tribal microstates and the three siblings trying to bring these warring factions back together.
New series coming to Netflix in 2021 - release date TBA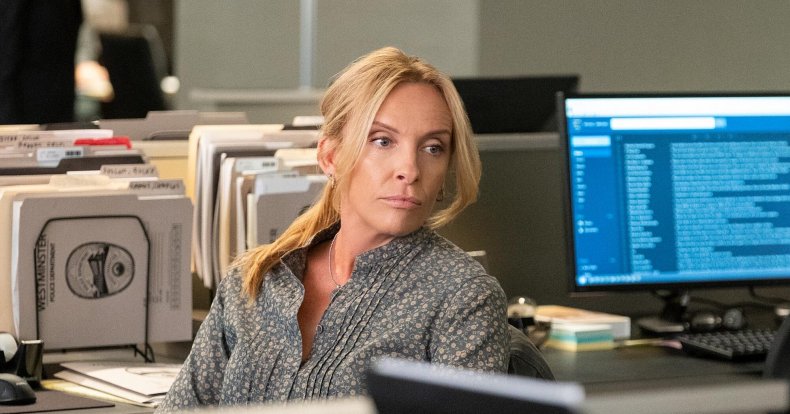 Behind Her Eyes
Sarah Pinborough's novel of a single mother having an affair with her psychiatrist boss has been turned into a six-part mini-series.
Clickbait
Zoe Kazan and Adrian Grenier star in this whodunnit about a social media-related crime, with events told from eight different perspectives.
Country Comfort
Katharine McPhee stars as a struggling country singer who becomes a nanny to the children of a cowboy.
Hit and Run
Israeli drama from the makers of Fauda about a man on a mission to get revenge on the man who committed a hit and run against his wife.
Midnight Mass
Mike Flanagan may have said he is done making The Haunting Of... shows, but he will be back on Netflix in 2021 with a show that sees unsettling events start to happen on a mysterious island following the arrival of a young priest.
Pieces of Her
Toni Colette stars in this Karin Slaughter adaptation about a woman who tries to stop an active shooter.
Shadow and Bone
Netflix's latest fantasy drama is set in a world of darkness and the orphan who may have the power to save it.
Netflix shows returning in 2021 - release date TBA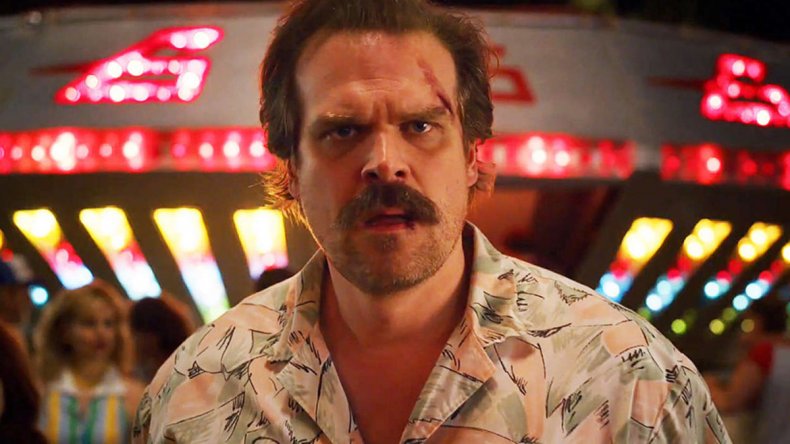 Though the production shutdowns caused by the coronavirus pandemic have made it harder than usual to predict which shows will be ready for 2021, all of the following are currently thought to be coming in the new year:
Another Life Season 2
Atypical Season 4
Big Mouth Season 5
Black Summer Season 2
blackAF Season 2
Bonding Season 2
Dear White People Season 4
F is for Family Season 5
Family Reunion Season 2
Gentefied Season 2
Green Eggs and Ham Season 2
I Think You Should Lave with Tim Robinson Season 2
Lost In Space Season 3
Love Death + Robots Season 2
Love is Blind Season 2
Narcos: Mexico Season 3
Outer Banks Season 2
Ozark Season 4
Paradise PD Season 3
Peaky Blinders Season 6
Perfume Season 2
Queer Eye Season 6
Raising Dion Season 2
Rhythm + Flow Season 2
Sex Education Season 3
Shadow and Bone Season 1
Special Season 2
Stranger Things Season 4
Sweet Magnolias Season 2
The Circle Season 2
The Goop Lab with Gwyneth Paltrow Season 2
The Last Kingdom Season 4
The Witcher Season 2
You Season 3