Netflix's 'The Spy': Whereabouts of Executed Eli Cohen's Remains Still a Mystery
A new Netflix limited series starring Sacha Baron Cohen, premiering today, will bring renewed attention to Eli Cohen, the Israeli Mossad agent who infiltrated the Syrian government in the 1960s before being discovered and executed.
But while Cohen's espionage has become the stuff of legend in the years since his hanging, mystery still shrouds what happened to his remains after his death in 1965.
The Spy features Borat and Bruno comedian Baron Cohen in a rare straight-laced acting role and has garnered positive reviews to date, but there's much intrigue in the events that occurred after Cohen's death that the show is unlikely to touch upon.
To this day questions remain about where exactly Cohen's final resting place is—or even if he had just one final resting place.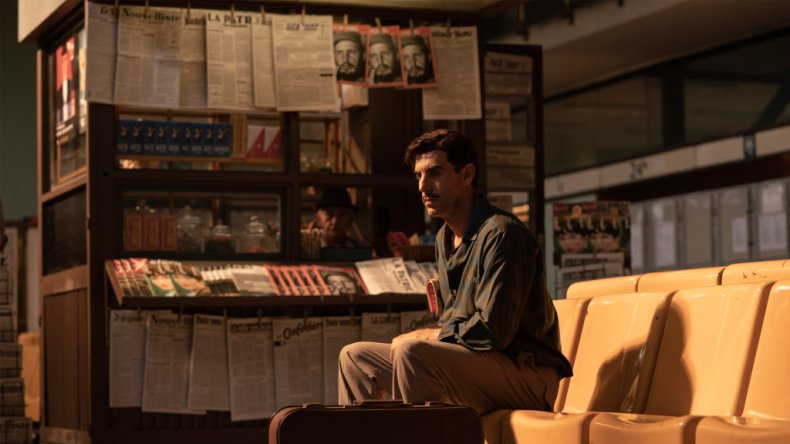 What happened to Eli Cohen?
Cohen was a Mossad intelligence agent who used his espionage skills to infiltrate the very top level of Syrian politics between 1961 and 1965.
Cohen moved to Damascus where, going by the name Kamel Amin Thaabet, he managed to collect information to feed back to Israeli intelligence. During his undercover operation, Cohen even became chief adviser to the Syrian Minister of Defense.
Cohen was eventually discovered by Syrian counter-intelligence officers and detained in early 1965. He was found guilty of espionage and sentenced to death. Cohen was publicly hanged in Marjeh Square in Damascus on May 18, 1965.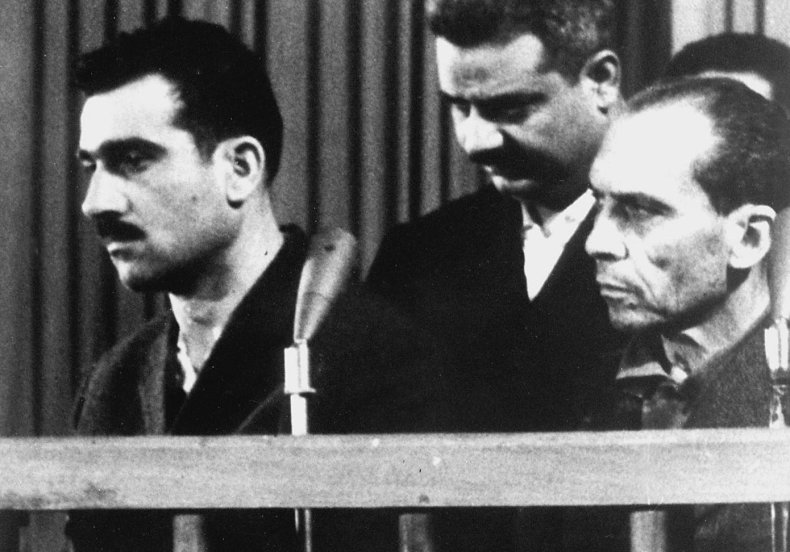 The mystery of Cohen's remains
Despite appeals from Israel and Cohen's widow, Nadia Cohen, to return his body for burial in Israel, Cohen's remains were buried in Syria. Syrian officials have claimed several times that they are not sure exactly where his remains are.
In 2008, Monthir Maosily, the former bureau chief of late Syrian leader Hafez al-Assad, told Saudi TV news channel Al Arabiya that "the grave was changed after a day or two" after Cohen's initial burial.
"We were scared that Israel would send forces to take away the body," said Maosily.

"It is difficult to find Cohen's bones. Assad promised to return Cohen's bones, but when he asked about it security officials told him: 'Sir, we don't know where the grave is,' so he couldn't promise."
Cohen's widow Nadia told Israel Radio in 2016 that former Mossad chief Meir Dagan had called on U.S. officials to help recover Cohen's remains for several years, including as late as 2011, when the most recent Syrian civil war broke out.
In 2017, it was reported that Israel had called on Russia to help with its efforts to retrieve Cohen's remains as a result of Russia's influence in Syria at the time. According to a Haaretz article, the Syrian government told the Russians they didn't know where Cohen's body was.
Marking the 50th anniversary of Cohen's death in 2015, Nadia Cohen addressed a memorial dedicated to her husband, saying: "Do not forget where Eli lies. He is not with us. I ask, on this special occasion, that you do all you can to bring him home, to the country for which he fought, and paid for with his life."
The whereabouts of Cohen's remains are still unknown. However, last year, Mossad said it had managed to recover a watch belonging to Cohen and presented it to the spy's family at a ceremony.
In April, months before Netflix's The Spy hit screens, Russian officials denied unconfirmed reports that they had recovered Cohen's body from Damascus.