Who is Susan Rice? Netflix Ignites Controversy by Hiring Former Obama Official
What does one do after working for the president? Apparently, the answer is land a job at Netflix.
On Wednesday, Netflix chairman and CEO Reed Hastings announced the streaming platform had added Susan Rice to its board of directors. Rice served as U.S. national security advisor and ambassador to the United Nations under President Barack Obama. And—shocker—her political affiliations have made Netflix's hiring decision somewhat controversial.
Rice has been a contentious figure for Americans who, let's say, weren't fans of Obama. But she's especially disliked by supporters of President Donald Trump who, in a 2017 interview, alleged Rice had committed a crime.
According to The New York Times, Trump believes that Rice sought "to learn the identities of Trump associates swept up in surveillance of foreign officials by United States spy agencies." Right-wing bloggers took this accusation—which the Times points out was made with no supporting evidence—and ran with it, accusing Rice of leaking the names of Trump associates found in an investigation.
When asked about the theory in an MSNBC interview that week, Rice replied, "I'm not going to dignify the president's ludicrous charge with a comment." She also added, "I leaked nothing to nobody, and never have and never would."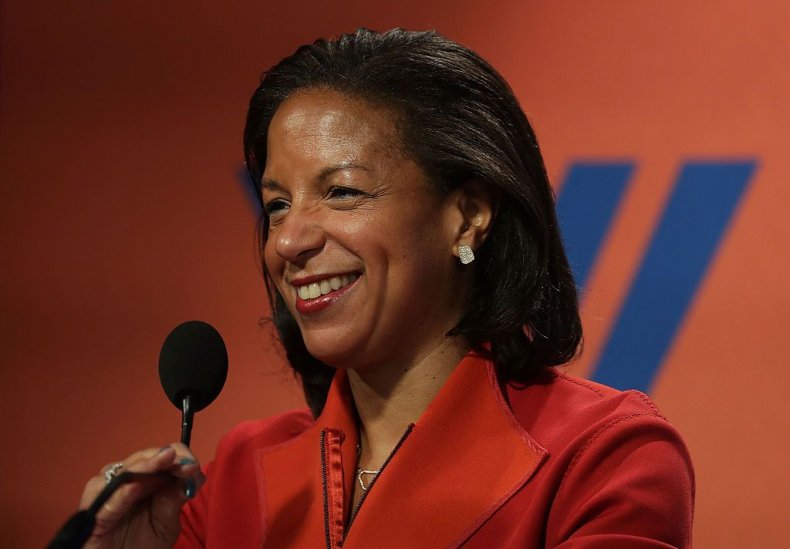 At Netflix, Rice will serve on the company board alongside Hastings, former Disney-ABC Television Group president Anne Sweeney, former Netflix chief marketing officer Leslie Kilgore and ex-CFO of Pixar and Village Roadshow Pictures Ann Mather, among others. Variety reports that Rice's appointment began March 26 and that she has not yet been assigned to any board committees.
The decision was announced on the coattails of two other Netflix-adjacent controversies.
On March 22, Netflix elected to add a content warning video to its young-adult series 13 Reasons Why, a soap-y drama about suicide that may have inspired several copycat suicide attempts among young viewers last August.
That was followed a few days later by a renewed discussion of whether Netflix original films should be considered for Academy Awards. The debate was revived on March 25 when Steven Spielberg argued that because the streaming service is more closely affiliated with television its films are the equivalent to made-for-TV movies.
It's clear that Netflix is leading the charge into a new age of streaming media, so every decision the company makes is likely to be analyzed under a microscope—which brings the conversation back to Rice's appointment.
Hastings made clear that he intends Rice to help the company manage some of its bad public relations. "For decades, she has tackled difficult, complex global issues with intelligence, integrity and insight and we look forward to benefiting from her experience and wisdom," he said.