Netflix's 'Ted Bundy Tapes' Director Talks True Crime Fascination and Endless Allure of Bundy
Director Joe Berlinger has long been fascinated with one of America's most notorious serial killers: Ted Bundy. That doesn't mean he thought a film or series on the nearly idolized figure was necessary. But in 2017, that all changed when a set of interview tapes landed on his desk.
Berlinger spearheaded Netflix's latest true crime series, Conversations With a Killer: The Ted Bundy Tapes. The docuseries, released globally on January 24, takes viewers inside Bundy's home life, slayings and trial, and thoroughly delves into the unique interview tactics used by detectives to unearth what Bundy really did, all in his own, recorded, words.
Why explore Bundy's odd allure now? The series release date is also the 30th anniversary of his execution, but his story also holds more cultural relevance now than ever. "We're in this explosion right now of true crime media. People can't seem to get enough of it. From Serial to Making a Murderer, American viewers seem to have an insatiable appetite for true crime programming," Berlinger told Newsweek.
He attributed the fascination to Bundy, whose trial was the first to be televised, and the first national conversation in real time about crimes so horrendous. "I thought it'd be time to pull the curtain back and examine the guy who made [true crime fascination] possible in my opinion," said Berlinger. "Bundy represents the big bang in true crime fascination as entertainment because, in the show, you'll see, Bundy's murder trial in Miami was a media spectacle."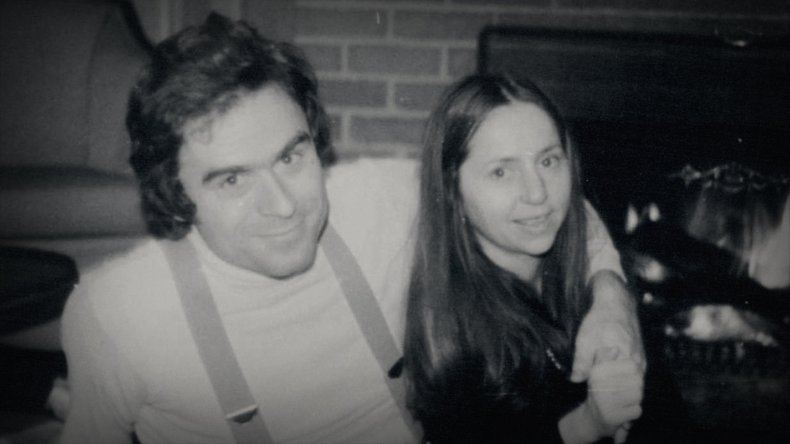 For many Americans, even now, Bundy is a source of fascination. "It's interesting to me that Bundy is the one name that people really know," Berlinger explained. "America has had many serial killers. Despite only having 5 percent of the world's population, we've had 67 percent, over that in fact, of the world's documented serial killers. At any given time, the FBI says that 25 to 50 serial killers are active, and yet the one name that kind of floats to the top for everybody is Bundy."
Bundy was a stepfather with a seemingly classic relationship. He hid his secret need to kill from those around him and behaved as any functioning person in society. Berlinger, who is also releasing a fictional film about Bundy this year, Extremely Wicked, Shockingly Evil and Vile, was allowed to look at photo albums of Bundy and his family, and said the photographs within them looked the same as his own family albums.
Berlinger thinks the allure in Bundy's story comes from his ability to behave as a normal person. "The thing that I find most fascinating about Bundy is that he taps into our deepest, darkest fear that the person next to us could be a raving lunatic and not to be trusted," he said. "I think Bundy really encapsulates that more than any other serial killer."