Zac Efron as Ted Bundy: Premiere Date, Plot, How to Watch and What the Title Means
Zac Efron plays Ted Bundy in the Netflix film Extremely Wicked, Shockingly Evil and Vile, which debuts on the streaming service Friday. Ahead of its premiere, the film has met with backlash for casting the heartthrob as one of America's most terrifying serial killers. Efron, though, seems to have been cast to capture the insidiously charming side of Bundy.
Here's everything you need to know about Extremely Wicked, Shockingly Evil and Vile ahead of its release.
Who Was Ted Bundy?
Bundy was a serial killer who confessed to 30 murders before his execution in 1989. It is unclear how many women he did kill, though, as the real number is expected to be much higher. Bundy was known to be charismatic and incredibly charming, which seduced some onlookers to become fans and advocates for the man behind bars. Bundy's Miami trial was the first nationally televised trial in American history.
What is Extremely Wicked, Shockingly Evil and Vile about?
This Bundy film won't focus deeply on Bundy's killings. Instead, it will outline Bundy's life as a boyfriend to Liz Kloepfer, who he dated seriously before his conviction. Bundy acted as a father figure to Kloepfer's daughter and showed few signs of abnormal behavior in their relationship.
The film takes viewers into the mind of Kloepfer, and shows her role in bringing Bundy to justice. The film also shows the killer's relationship with Carole Ann Boone, and how she convinced some people of his innocence.
Extremely Wicked, Shockingly Evil and Vile is a drama with moments of advocacy. As director Joe Berlinger explained to Newsweek in January, it aims to show that those with dark urges can fit into society with little scrutiny of their true intentions.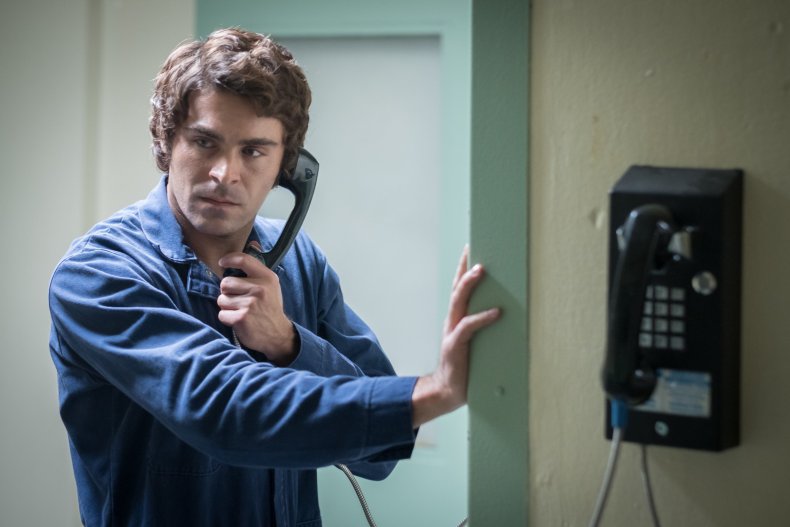 Behind the Title
Extremely Wicked, Shockingly Evil and Vile comes from the wording of Bundy's death sentence. In his sentencing trial, Judge Edward Cowart used the phrase to describe Bundy's killings. Bundy was sentenced to death by electric chair.
The judge also said Bundy was a bright young man who wasted his life, noting that Bundy would have made a great lawyer, as he displayed during his trials.
How to Watch
Extremely Wicked, Shockingly Evil and Vile can be streamed on Netflix starting Friday, May 3. The streaming service generally rolls out its original programming at 3 a.m. ET or midnight PT.