The 10 Most-Watched TV Shows on Netflix In August
August is usually a quiet time for TV, but Netflix released some big shows this month that kept subscribers glued to the service. Two of the biggest were Lucifer Season 5 and The Umbrella Academy Season 2, both of which shot straight to the top of the charts when they were released this month.
However Netflix originals were not the only shows getting big hits on the Netflix charts this. month. Shameless had a long run on the chart after airing on Showtime earlier in the year, while The Last Dance kept strong in the charts after also making last month's top 10. Avatar: The Last Air-Bender spin-off The Legend of Korra, meanwhile, managed to top the streamer's charts despite first airing eight years ago.
10. Selling Sunset
Days on chart: 12
Highest position: 5
While many of us are still locked in our homes, Selling Sunset offer two things that people were missing: Expensive house porn and petty office drama. The new season gave us plenty of both, with Davina trying to sell a $75 million house while The Oppenheim Group ladies squabbled.
9. High Score
Days on chart: 9
Highest position: 4
A docu-series in the mold of Netflix's The Toys That Made Us, High Score is a treat for fans of vintage video game, with the people behind the development of games from Space Invaders to Doom giving new insight into their work in a series of episodes narrated by Mario himself, Charles Martinet.
8. Lucifer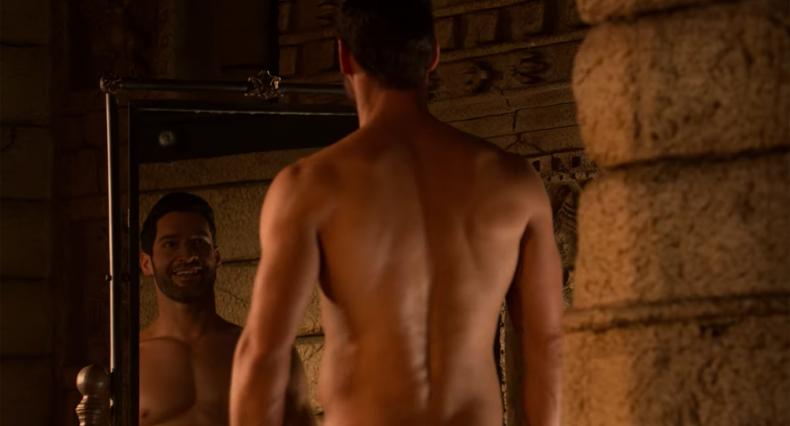 Days on chart: 7
Highest position: 1
Lucifans had a long time to wait for more Lucifer, with a 15 month gap between Seasons 4 and 5. When the first part of the latter finally arrived, however, it gave fans exactly what they wanted: Romance between Lucifer and the Detective!; A double role for Tom Ellis!; Gratuitous male nudity! All that and much more to tide fans over until Part 2 comes out in late 2020 or early 2021.
7. The Last Dance
Days on chart: 17
Highest position: 3
The only show to appear on both July and August's most-watched on Netflix list, ESPN's Michael Jordan/Chicago Bulls doc The Last Dance remains a big hit among basketball fans and '90s nostalgists, who are reliving the exploits of one of the greatest teams of all time before proper sport returns.
6. Teenage Bounty Hunters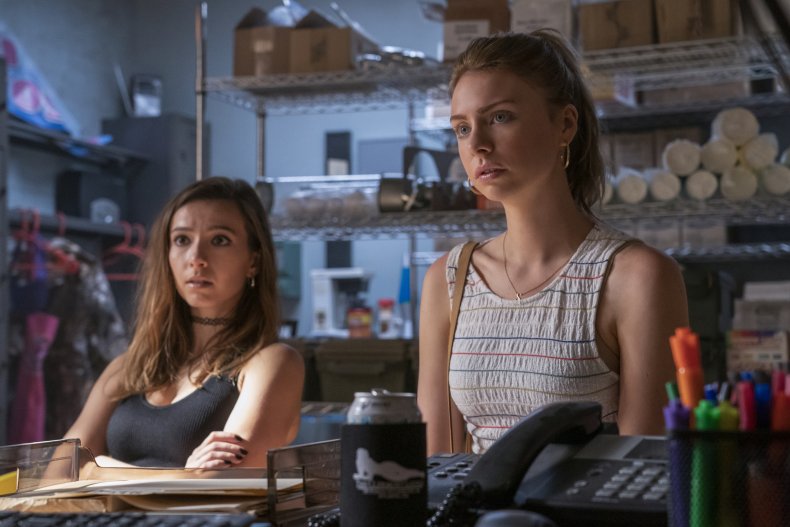 Days on chart: 13
Highest position: 3
Another classic entry in the Netflix genre of 'shows that might have been commissioned on their titles alone,' Teenage Bounty Hunters follow two (you guessed it) teenage bounty hunters juggling the trials of high school with the tribulations of their new job.
5. Seven Deadly Sins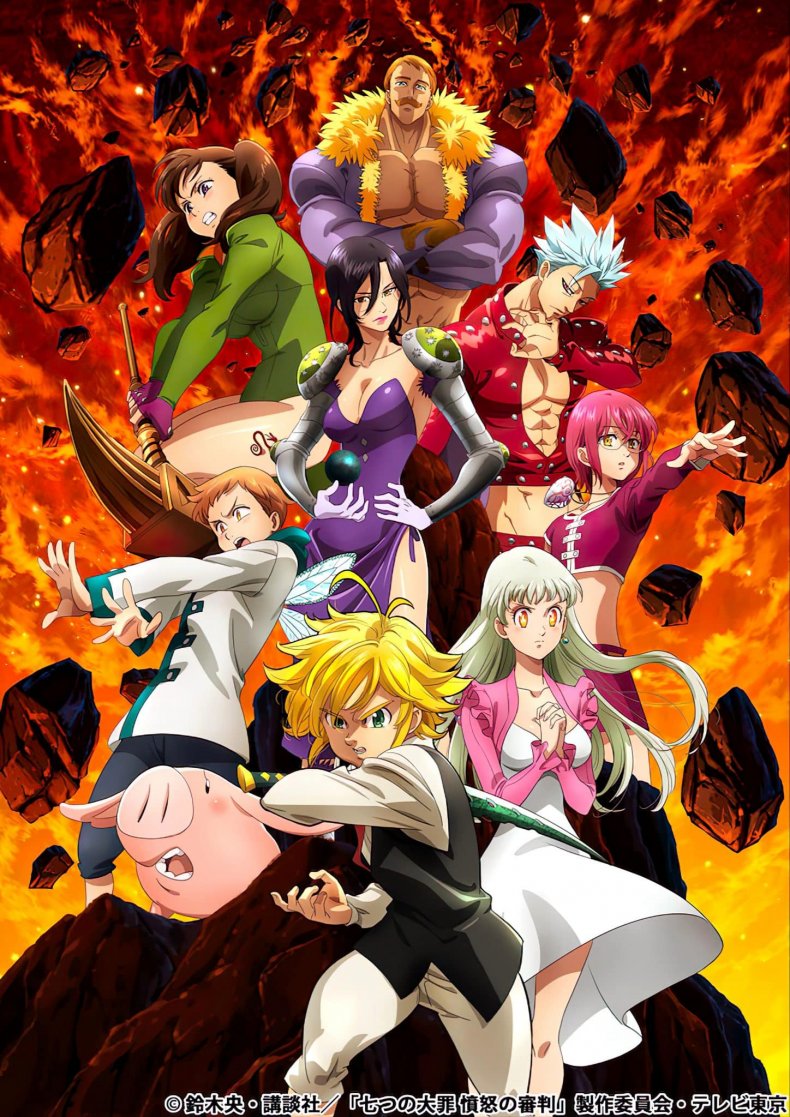 Days on chart: 15
Highest position: 3
Netflix has always had a robust anime section, but Seven Deadly Sins has become its most popular show, even above more English audience-catered shows like Castlevania. Though some fans have noticed a dip in animation quality as the show goes on, clearly this was not enough of a problem for millions of fans of the show
4. World's Most Wanted
Days on chart: 13
Highest position: 2
True crime is a staple of Netflix's catalogue, and World's Most Wanted is the logical end-point of this, featuring as it does some of the world's most dangerous criminals, accused of everything from funding genocides to running cartels.
3. The Legend of Korra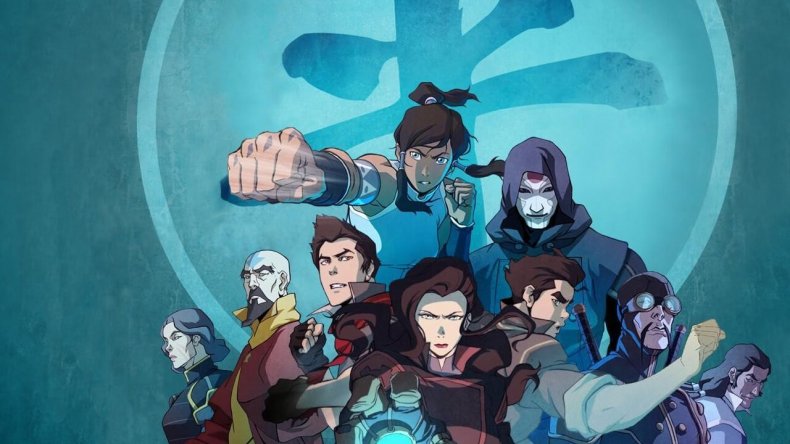 Days on chart: 14
Highest position: 1
Avatar: The Last Airbender broke the Netflix chart record for the longest run on the streamer's charts, but its spin-off is starting to match its success. Despite coming to an end on Nickelodeon six years ago, a whole new generation has now been watching the carton for the first time and coming to its ending, a milestone in LGBTQ+ representation.
2. Shameless
Days on chart: 25
Highest position: 2
Another non-Netflix original, Shameless Season 10 first aired on Showtime before coming to the streamer. Though the show was without Emmy Rossum, the remaining Gallaghers got up to enough shenanigans in the penultimate season of the show.
1. The Umbrella Academy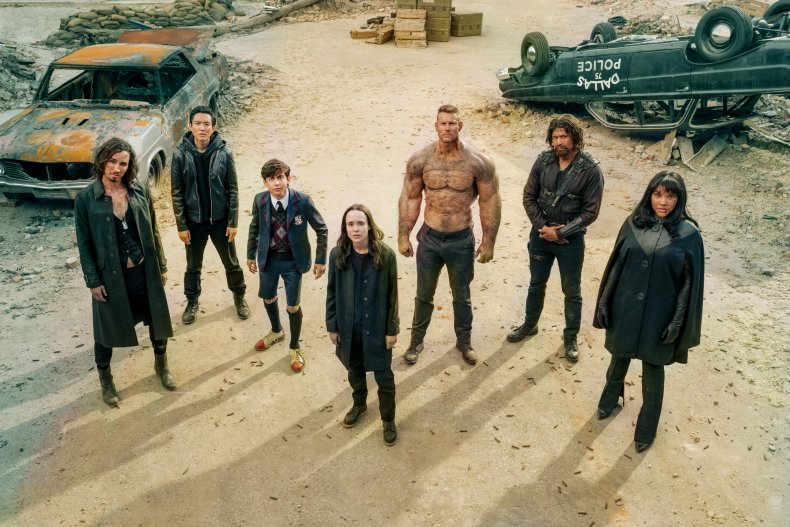 Days on chart: 28
Highest position: 1
Unsurprisingly, the number one spot in August went to one of Netflix's biggest shows. The Umbrella Academy's second season may also be better than its first, with the show making the most of its 1960s setting and featuring plenty of Easter eggs to keep fans watching and rewatching the adventurers of the Hargreeves.