The Top 10 Most-Watched TV Shows on Netflix in November
November on Netflix saw the streamer try to make up for all the shows it is leaving to HBO Max and Peacock by adding a load of archive content, which led to nostalgic favorites like Survivor and (briefly) Chappelle's Show joining the catalog.
Headline-wise, however, the month was dominated by The Crown, Gillian Anderson's wig and her SNL-ready accent for the former British Prime Minister. The Royal show, however, was beaten on the monthly charts by two shows, one of which no-one but the most stressed parents may recognize.
The top 10 most-watched TV series on Netflix in November
10. Trial 4
Highest position: 2
Days on chart: 8
After becoming the streamer that essentially kicked off everyone's obsession with true crime, Netflix has also plowed a furrow on socially conscious true crime docs that allow fans to wallow in crime while feeling morally superior about it. The latest of these is Trial 4, the story of the wrongfully imprisoned Sean K. Ellis and the three trials that led to him spending decades in prison.
9. 60 Days In
Highest position: 4
Days on chart: 15
Netflix also cashed in on America's feeling of being imprisoned by releasing 60 Days In, A&E's docuseries that see volunteers go undercover in a prison for two months. Questions have been raised over how real a depiction of prison life the show gives, but that clearly has not phased streaming subscribers.
8. Survivor
Highest position: 4
Days on chart: 13
One of America's great reality TV juggernauts, the CBS island game show has aired 40 seasons over the past 20 years. Two of these joined the Netflix catalog in November (Survivor: Heroes vs. Villains and Survivor: Cagayan — Brains vs. Brawn vs. Beauty), and were a hit, though viewers still have to head to CBS All Access if they want more classic seasons.
7. Chappelle's Show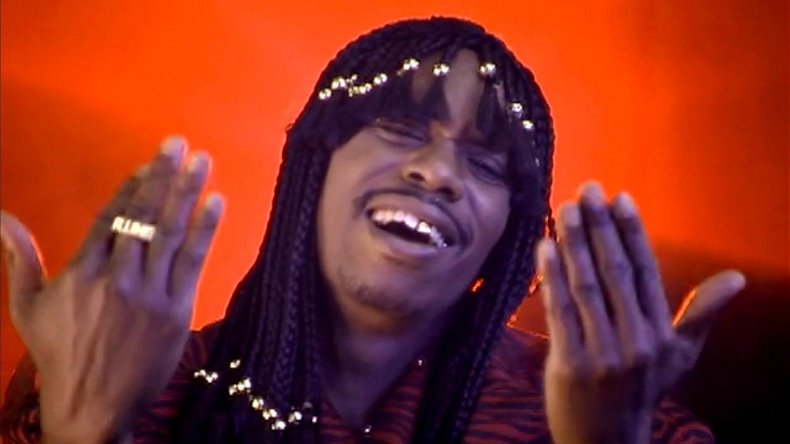 Highest position: 2
Days on chart: 15
Dave Chappelle hit the headlines in November, and this time is what not for his anti-trans jokes. This time, he had requested that Netflix remove his classic sketch show Chappelle's Show after just a few weeks, claiming that due to his contract with ViacomCBS he had not been paid from the streaming of the show. Some have argued this was noble of Netflix, though as the show had dropped out of their top 10 chart a few days previously it may have been an easier decision than it might have been earlier in the month.
6. The Office
Highest position: 5
Days on chart: 27
A show that returns to the daily Netflix top 10s time after time, November finally saw it break The Office monthly top 10. Perhaps viewers are trying to get one last binge of the entire season in before the show leaves for Peacock at the end of the year.
5. The Boss Baby: Back in Business
Highest position: 3
Days on chart: 13
The trailer for Boss Baby 2 may have been released this month, but in the minds of the true fans, everyone's favorite diaper-wearing plutocrat (make your own jokes here) never went away, with the story continuing in four seasons of TV, making the show one of the few from recent years to make it that far.
4. The Great British Bake Off
Highest position: 2
Days on chart: 21
The Great British Bake Off has had its biggest ever year in its native U.K., with viewers loving the chance to live in a world where the biggest problem anyone faces is whether they can get their ice cream to set in time (spoiler alert—most of them can't). Clearly, though, the show has been just as much of a hit in the U.S.
3. The Crown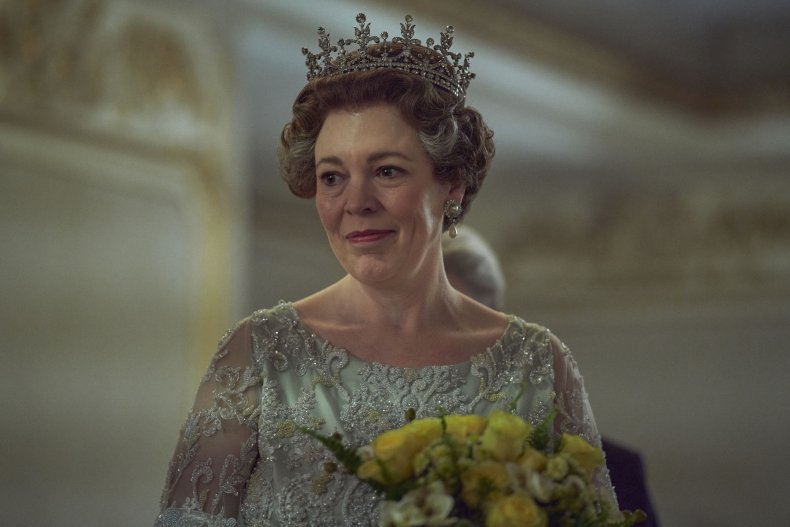 Highest position: 1
Days on chart: 15
The season of The Crown that fans were waiting for, as Diana (Emma Corrin) made her mark on the show and created so much drama that the British Culture Secretary wants Netflix to put a disclaimer at the start of each episode saying it's fictional...just wait until he learns that The Boss Baby doesn't really run a company).
2. Cocomelon
Highest position: 2
Days on chart: 30
Though it most likely has gone totally unnoticed to most Netflix subscribers, Cocomelon might actually be the year's most-watched show. This is its third consecutive month in the Netflix top 10, something no other show has managed. The nursery rhyme show has clearly been an essential piece in the arsenal of every parent who just need 10 minutes of rest from their children—and clearly, those children are watching time and time again.
1. The Queen's Gambit
Highest position: 1
Days on chart: 30
Though released in late October, The Queen's Gambit managed to beat the actual Queen (well, Olivia Colman's version of her) this November, with the chess drama starring Anya Taylor Joy managing an impressive 23 days on the top of the chart—more than double the amount managed by The Crown. Check and checkmate.