Netflix's 'Unbelievable': The Real Story of Marie, a Rape Survivor Who Wasn't Taken Seriously
Netflix's new drama series Unbelievable, premiering Friday, really does have to be seen to be believed.
The eight-part limited series is based on the real-life story of 18-year-old Marie, who, in 2008, reported that she was raped at knifepoint, later recanted her story amid police skepticism, and ended up charged with filing a false report.
Years before the #MeToo movement gave voice to women previously coerced into silence over historic sexual abuse, Marie's story exemplified the disbelief and callous treatment often shown to sexual assault survivors. In 2015, an article co-authored by ProPublica and The Marshall Project about Marie's case gripped the nation and finally afforded Marie some semblance of justice.
It's that article, "An Unbelievable Story of Rape," that serves as the source material for Netflix's drama co-created by Oscar-nominated Eric Brockovich screenwriter Susannah Grant, executive produced by Katie Couric, and featuring Emmy award-winning actors Toni Collette and Merritt Wever. Giving Marie's story further gravitas is a highly-praised performance by breakout Booksmart star Kaitlyn Dever in the lead role.
Newsweek subscription offers >
If you aren't already clued in on Marie's story, read on: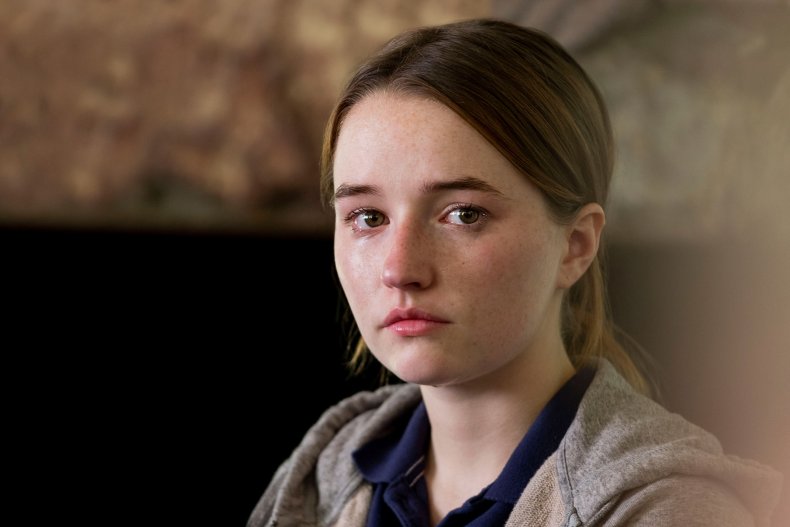 What is Unbelievable about?
The series takes its inspiration from a Pulitzer Prize-winning 2015 ProPublica and The Marshall Project article about a woman who experienced a horrific sexual assault aged 18 but later recanted her story.
Newsweek subscription offers >
In 2008, Marie, from Lynnwood, Washington, reported to police an intruder had broken into her home, bound and gagged her, and raped her at knifepoint.
The initial detectives investigating the case questioned inconsistencies in her story, and her credibility was also called into question by her foster parent and an ex-boyfriend.
Marie began questioning whether she had dreamed the ordeal, and later told police she had made the story up.
Marie was charged with filing a false report and accepted a plea deal under which she had to pay a $500 fine and undergo counseling to avoid jail time. Marie agreed to those conditions.
In 2011, two Colorado detectives—played in the series by Collette and Wever—pooled their resources together on the hunt for what they suspected was a serial rapist. Their work led to them arresting Marc O'Leary, who, in December that year, was convicted of 28 counts of rape and other felonies in the state of Colorado and sentenced to 327-and-a-half years in prison.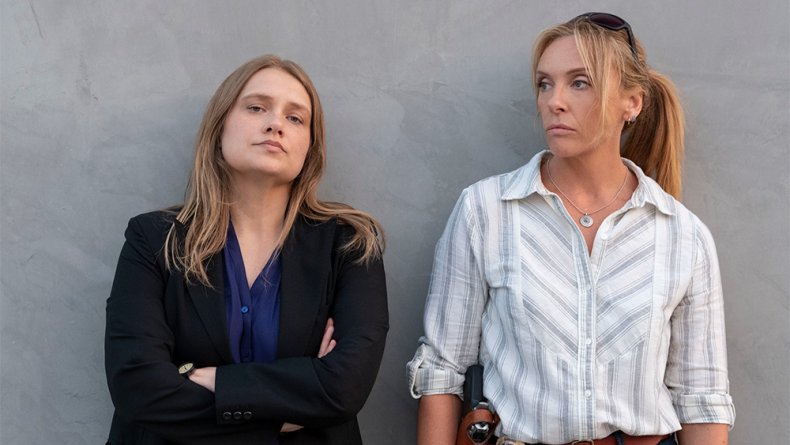 While looking through evidence found in O'Leary's home, the detectives found evidence of other assaults out of state, including one in Lynnwood, Washington—Marie's.
With Marie now proven honest, Lynnwood police conducted an independent investigation into the handling of her case. A damning report found the police handling of the case "nothing short of the victim being coerced into admitting that she lied about the rape," the ProPublica and Marshall Project article said.
More on the Unbelievable story
As well as watching Netflix's new drama, premiering globally Friday, the original article, "An Unbelievable Story of Rape," is a must-read.
The real-life Marie also opened up about her traumatic experiences on a 2016 episode of This American Life, entitled "Anatomy of Doubt."
Netflix's 'Unbelievable': The Real Story of Marie, a Rape Survivor Who Wasn't Taken Seriously | Culture