In Netflix's 'Becoming' Sasha and Malia Obama Give Their First Public Interview
For those looking forward to Becoming, the behind-the-scenes documentary about Michelle Obama's empowering book tour, there's an extra treat for fans of the former First Family. Malia and Sasha Obama will give their first-ever public interview.
The girls grew up in front of the nation during Obama's presidency, and never gave an interview while their dad was in office. Michelle and Barack taught them to "pretend like all the craziness around them wasn't happening," according to an interview Michelle gave to Gayle King during the 2019 Essence Festival.
Now, both college students, Malia and Sasha spoke with great admiration about their mom during her groundbreaking book tour. Their brief cameo was originally recorded in 2018 for a video shown at the Becoming book tour events, People reported.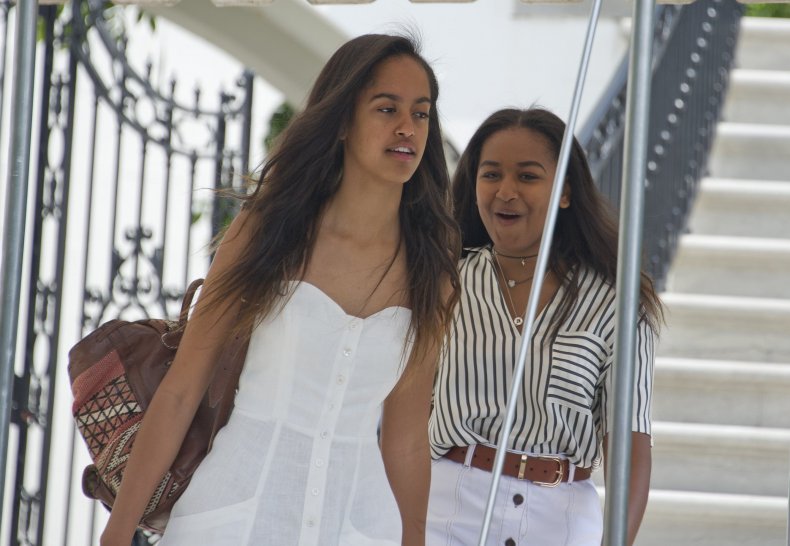 Malia, who just wrapped up her junior year at Harvard, said that her mom is "no longer facing that same scrutiny—being able to let all of that leave your mind, creates so much more space."
"I'm excited for her to be proud of what she's done," Sasha added during the interview. "Because I think that that's the most important thing for a human to do, is be proud of themselves." The 18-year-old just finished her freshman year at the University of Michigan.
Even though the girls grew up in the spotlight, Michelle raised them to be down-to-earth. "For eight years, we were like, 'Yup, your dad's president.' That doesn't have anything to do with you. Take your butt to school. Yes, you have security, just ignore them, they're not here for you,'" she added in the Essence Festival interview.
Malia and Sasha's first public interview is highly anticipated, especially since they're all grown up. Their father, former President Barack Obama will also make an appearance in the documentary.
Becoming will be available to stream on Netflix starting May 6.