'Insatiable:' Netflix Series is a Hit Despite Criticism
Netflix's Insatiable has been a hit with viewers despite immediate backlash online for the show's plot which many felt shamed its protagonist for being overweight.
Though the show has an incredibly low 11 percent review on Rotten Tomatoes by critics, viewers have voted it a whopping 84 percent.
The show has also solidified a 6.9 percent out of 10 on IMDB.
Insatiable follows character Patty Bladell, played by Debby Ryan, as she navigates life as a skinny teenager after years spent overweight and bullied. Bladell takes on the characteristics of her bullies and vows to get revenge.
When the show was announced, it was met with headlines and media coverage calling it a "the worst show Netflix has ever made. The show's stars spoke against the backlash and claimed the series is built to bring awareness to the aftermath of bullying.
Alyssa Milano, who co-stars with Ryan, explained her point of view in a Tweet on July 19.
"We are not shaming Patty. We are addressing (through comedy) the damage that occurs from fat shaming. I hope that clears it up," she wrote.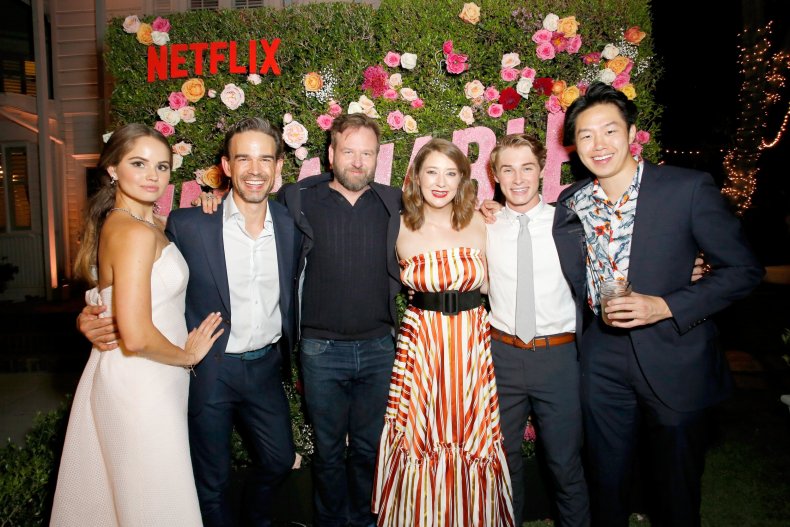 Ryan also noted her time evaluating the script. She explained she wanted the show to be done the right way in a conversation with Teen Vogue.
"I think that it can be done in a really cool way, [or] it can just be a farce and blatantly mocked and move us so far backward," she said of her thought process. "We knew that this conversation needed to be had. We knew that this societal brokenness needed to be addressed, but we didn't know how badly it needed to be addressed. My friend, a few days before the trailer hit, in reference to something else, said, 'The size of the reaction is the size of the wound,' and it stayed with me."
Many have claimed the show promotes eating disorders, as Ryan's character loses weight when her jaw is stuck shut after she is in a fight with a homeless person. Others have mentioned Ryan's changed mindset as a problem, as well as Netflix's use of a fat-suit on Ryan to portray her past.
Others support the show and defend its sense of satire. Still, there is a petition on Change.com to cancel the series. The petition boasts nearly 233,000 signatures. The petition is still heavily active though it was posted last month.