Netflix's 'Jeffrey Epstein: Filthy Rich' Is Really About the Survivors
If you choose to watch Jeffery Epstein: Filthy Rich on Netflix, you might be prepared for a bleak and emotionally draining documentary series. But there still may be some viewers who don't know quite what to expect.
Epstein's name has been a somewhat regular fixture in the media since the summer of 2019, when he was arrested on charges of sex trafficking minors. A little more than a month after that arrest, Epstein died after being found unresponsive in his New York City jail cell; his death was officially ruled a suicide, though that designation has proved controversial.
Now, the new four-episode documentary series aims to tell a new side of the story surrounding Epstein—one that dives deep into the accounts and alleged experiences of the women who say that Epstein abused them.
Filthy Rich does spend some time explaining who Epstein was. He was a wealthy financier, known to New York's elite, but not really someone the public at large was familiar with. Epstein ran in high-power social circles, though, alongside celebrities and presidents.
Meanwhile, behind closed doors, Epstein was allegedly responsible for sexually abusing underage girls and paying them for the nonconsensual acts. It's also been alleged that, eventually, he ran an international sex trafficking ring.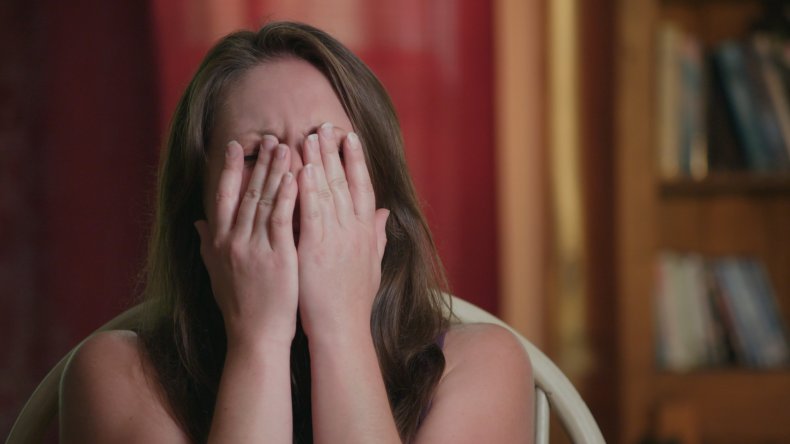 The first two episodes of the series explain a bit about Epstein's background. Between how he made his masses of money and the reveal that Epstein lied on his resume to land a handful of high-power jobs, viewers get a sense of Epstein's outward-facing image.
But the series isn't really about Epstein. Part of the reason that Epstein's less of a focus might be that he's dead, but either way, the Netflix series—which is directed by Joe Berlinger, who also helmed the docu-series Conversations With a Killer: The Ted Bundy Tapes and the Bundy narrative film Extremely Wicked, Shockingly Evil and Vile—gives most of its run time to the apparent survivors who allege abuse at Epstein's hands.
Several women detail their alleged encounters with Epstein, including some who worked for him in New York, as well as some who were in high school when he allegedly recruited them to give him massages in Florida.
The women are the center of the story, and their retellings of abuse are powerful, devastating and incredibly emotional. For Netflix true-crime fans who flocked to watch Making a Murderer, The Innocent Man and more, this series might be tough to get through. Those viewers might very well be used to dark subject matter, but Filthy Rich really zooms in on the details and leaves no room for looking away.
(Netflix does include a warning at the start of each episode: "The following series contains graphic descriptions of sexual abuse involving minors, which may be disturbing for some viewers.")
It's a bit surprising from Berlinger, whose two Bundy projects for Netflix served mostly as entertainment, rather than any kind of advocacy. The Epstein series, however, at times feels more like a devastating trial.
Filthy Rich revolves around the women's right to share their stories, which is genuinely important. But this series isn't a whodunnit, if that's what you expect from a true-crime doc. It's a brutal examination of power and influence and though it may be viewed by a curious audience, it's likely to shock and upset some viewers. The series could be an especially painful watch for sexual assault survivors, and families of those who have lost loved ones to such acts.
But that attention to detail and insistence on honing in on the brutal allegations seems to be the series' point. "By revealing their emotional scars, some for the very first time, the sisterhood of survivors intend to stop predators—and the American justice system—from silencing the next generation," Netflix's press release reads.
It's reminiscent, in a way, of HBO's At the Heart of Gold, the Erin Lee Carr documentary that focused delicately on the stories of the gymnasts who were sexually abused by Larry Nassar.
Of course, there will be other conversations that come out of Filthy Rich. Later episodes jump into Epstein's "orgy island" and the said politicians and stars who some say have been involved. Those who were once friends with Epstein include Bill Clinton, Donald Trump and Prince Andrew, and all of their names have already been associated with the documentary.
There's a chance that the women's stories will still feel overshadowed by the powerful figures that are mentioned throughout, but viewers who watch this series may have a hard time forgetting the stories shared by those who say they're survivors.
It's also entirely possible that some viewers are able to stomach the explicit stories. But for those who are sensitive to sexual assault, domestic violence and more, it's something to keep in mind when scrolling through your Netflix feed.