Netflix's 'Unbelievable' Is True Crime Meets 'True Detective', Perfect For 'Mindhunter' Fans
A new Netflix original series will dive deep into the trauma and legalities that come with a rape accusation. The emotional show, Unbelievable, will air on the streaming platform on September 13 as a limited series. Reviews are already calling it a true crime fan's new obsession because of the investigative aspect that accompanies the deep trauma.
The plot of Unbelievable was inspired by real-life, similarly to the Netflix series Mindhunter. Though Mindhunter is dramatized, and creative liberties play into the storyline, it's based on real people—serial killers to be exact—and their historical acts.
Unbelievable is a bit different but similar. The show's plot is based on an article, "An Unbelievable Story of Rape," which was written by T. Christian Miller and Ken Armstrong, published in a joint release by ProPublica and The Marshall Project. The article and The Marshall Project won a Pulitzer Prize for the reporting.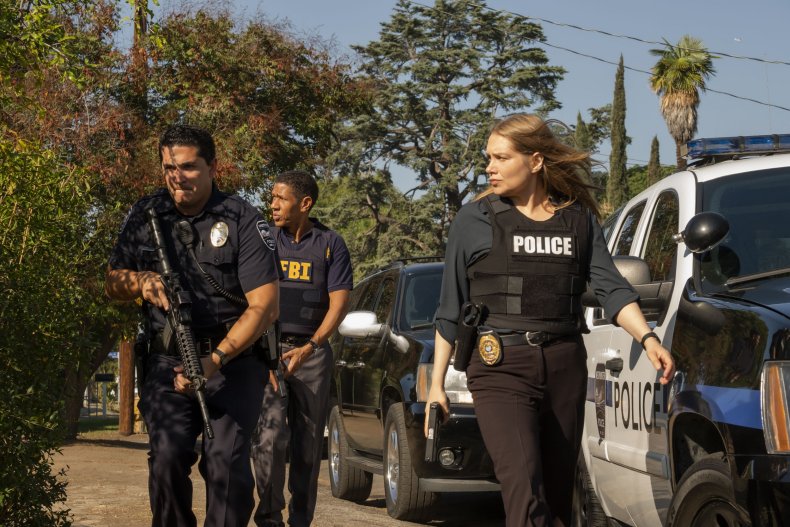 The Marshall Project is an American criminal justice organization, and the wildly-successful podcast This American Life, particularly the episode "Anatomy of Doubt."
The story looks at a young girl who reports she was raped and is met with disbelief. While the girl is traumatized by her experiences and the public reception, detectives are working in another state with evidence that could prove she's telling the truth.
Reviews of the upcoming series have been overwhelmingly positive, and have compared the show to a variety of programs, including True Detective. It's been said that the series is a worthwhile show for any true crime fan, and successfully brings a real story to a fictionalized platform.
The most compelling point for some may be that Unbelievable aims to put the girl's story first, to support and uplift the victim. The point was unpacked in a review by Decider, released Tuesday.
The plot shows how a rape victim can be poorly treated and met with disbelief, even when they do everything right. It takes a look inside the social stigmas surrounding sexual assault, and the common belief that a woman is lying for attention or another gain. Meanwhile, it shows the victim's harrowing experience in authenticity that's said lacks in other programs.
Unbelievable stars Kaitlyn Dever, recently seen in Booksmart, Toni Collette and Merritt Wever.
The second season of Mindhunter premiered in August and was met with vast praise from both fans and critics. While a third season of the show has not yet been announced, fans are hopeful the story will continue.
This article has been updated to include that The Marshall Project also won a Pulitzer Prize for their hand in the article.