Photos: The Netherlands Donates 1,500 Bikes to Syrian Refugees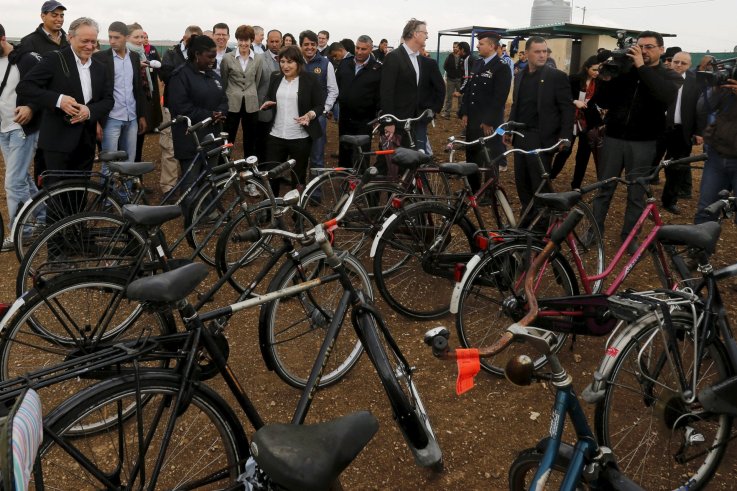 The famously bike-friendly city of Amsterdam has donated 1,500 bicycles to Syrian refugee camps, in the hopes that they will be used by refugees to help set up small businesses.
Five hundred bikes were distributed on Sunday to the Zaatari refugee camp in Jordan, home to more than 80,000 Syrian refugees. The remaining 1,000 will be distributed in other Syrian refugee camps also in Jordan.
Four million people have fled the four-year civil war in Syria, with a majority settling in Turkey, Iraq, Lebanon, Jordan and Egypt. More than 600,000 Syrian refugees have fled to Jordan.
Dutch foreign trade minister Lilianne Ploumen presented the bikes to humanitarian workers before taking a ride on one of them around the enormous camp, the AFP news agency reports.
"This camp is the size of a city and that is why I think we need to help people live in this camp like it was a city," Ploumen told reporters.
The Netherlands has around 18 million bikes, 880,000 of them in Amsterdam, according to The New York Times.