Netherlands Faces Surprise Ukraine Pact Referendum After Petition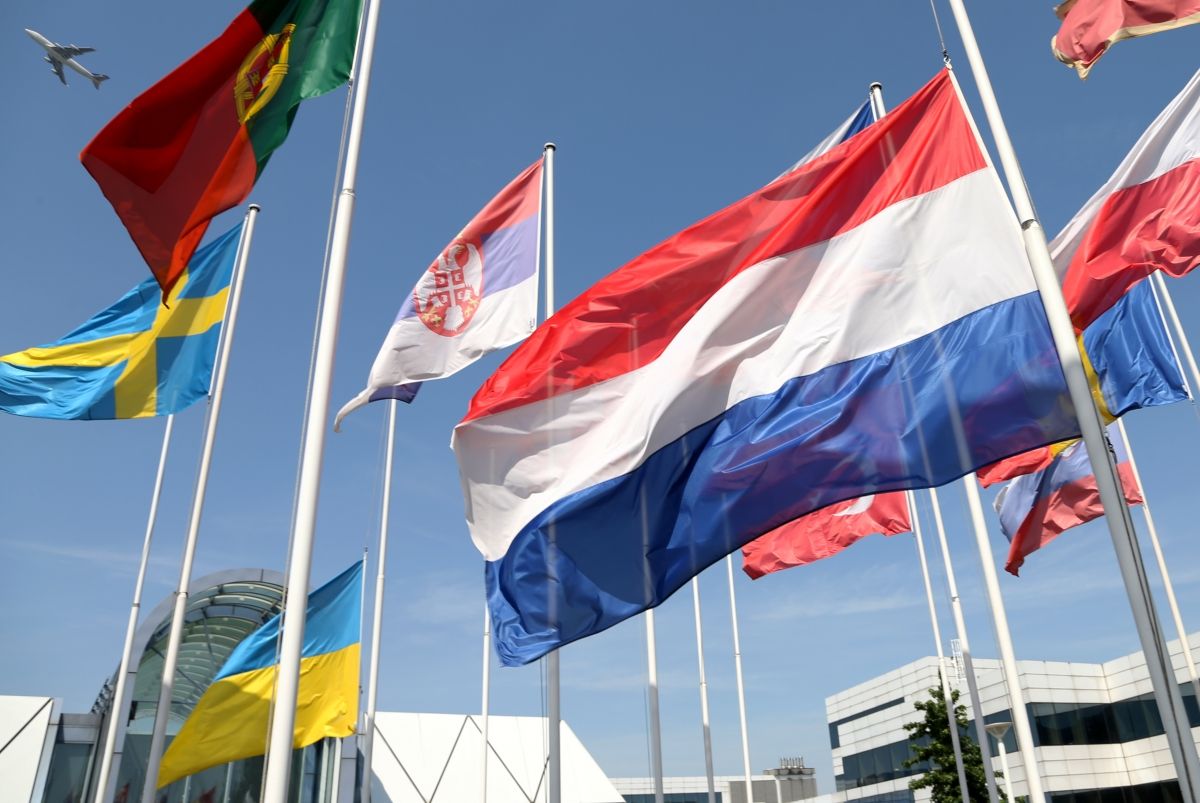 The Netherlands is set to hold a surprise referendum on the European Union's free-trade pact with Ukraine after a petition organized by a satirical news website collected enough votes to trigger a vote, the Financial Times reports.
The website GeenStijl, in association with the political organizations Citizens' Committee for the EU and the Forum for Democracy, announced on Sunday that it had collected more than 440,000 signatures—more than the 300,000 needed under a new Dutch law to trigger such a vote.
The new law, adopted in July, gives citizens the right to request a non-binding referendum on any law that has been voted on by Dutch parliament but is not yet active. Earlier this year the group managed to collect over 14,000 initial referendum request forms, paving the way for campaigners to start collecting signatures for the petition.
The pact in question is the EU's association agreement with Ukraine that was signed in 2014, aimed at developing closer political ties and opening up markets with the country. The association agreement will enter into force on January 1, but only if all EU Member States, along with Ukraine, have ratified it.
The result is widely seen as a sign of dissatisfaction with EU policy within the country and could pose a problem for the largely pro-EU Dutch government, which has already ratified the Ukraine pact.
"YOU did it, out of love for democracy in the Netherlands and Europe, and to send a signal to The Hague and Brussels," a post on Greenstijl read on Sunday, although the signatures still need to be verified by the authorities before a referendum can take place.
The referendum must be held within six months after the signatures have been verified, and could lead to a delay or even sink the treaty, according to The Times. However, the fact that the referendum is non-binding would mean that any outcome would be advisory in nature.
The result has already been seized upon by other anti-EU parties in Europe as a sign of discontent with the EU. Nigel Farage, the leader of the U.K. Independence Party, tweeted:
One of the campaigners, Thierry Baudet of the Forum for Democracy, told The Times that the eventual aim of the campaign is to turn the vote into a plebiscite on Dutch EU membership. "It can be a decisive step," he said. "We will put the question of the EU on the agenda with a broad focus on all aspects of the EU."
Anti-EU voices have gained increasing traction in the Netherlands in recent months, prompted by concerns over increasing immigration that have risen since the enlargement of the EU in 2004, and highlighted by the rise of the anti-EU Freedom Party of right-wing populist Geert Wilders. Recent polling shows that 61 percent want a referendum on Eu expansion.