A family of six adult children and their bedridden father have been found living in the cellar on the remote Dutch farm where they had been holed up for nearly a decade, it has been reported.
The family had been on the property, near the village of Ruinerwold in the Drenthe province of the Netherlands, for nine years. They had been completely self-sufficient with their own vegetable garden and goat, but had had no contact with the outside world. That's according to RTV Drenthe, which reported the family had been "waiting for the end of time."
The children are aged between 16 and 25. The family was discovered after the eldest left the farm and went to a local bar, where he pleaded for help.
Café De Kastelein owner Chris Westerbeek told RTV Drenthe that the man looked completely confused, was wearing old clothes and had a long beard.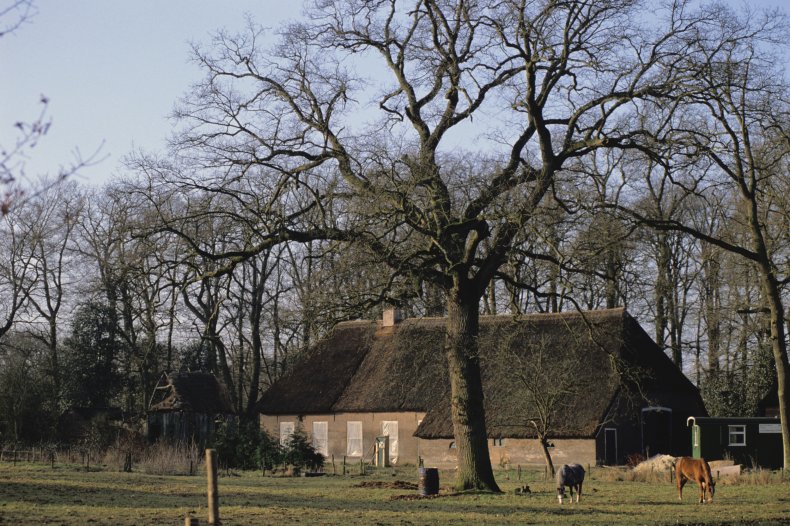 Westerbeek said the man had visited his premises several times, adding: "The first time I sent him away, but he came back a few days later.
"He said he had brothers and sisters who lived on the farm. He said he was the oldest and wanted to end the way they were living.
"He ordered five beers and drank them. Then I had a chat with him and he told me he had run away and needed help. Then we called the police," he said, according to DutchNews.nl.
When police arrived at the property, which is nestled inside a forest, they found all the windows boarded up and a secret flight of stairs hidden behind a cupboard. The stairs led to where the family had been staying.
The father, 58, had a stroke several years ago and was in bed. It is not yet known what had happened to the children's mother, although Dutch media reported that she may have been buried on the property.
Neighbors had thought that the man lived there alone and had never seen anybody else.
The children have now been removed from the property, RTV Drenthe reported.
Drenthe Police said in a statement on Tuesday that the father was arrested but was not the owner of the farmhouse, only the tenant. They are continuing their investigation, saying that the authorities are providing "care and attention" to the children.
"All scenarios are still open. Our research is in full swing and we cannot share more information at this time," the police force tweeted.