Netherlands PM Mark Rutte Rules Out Geert Wilders Deal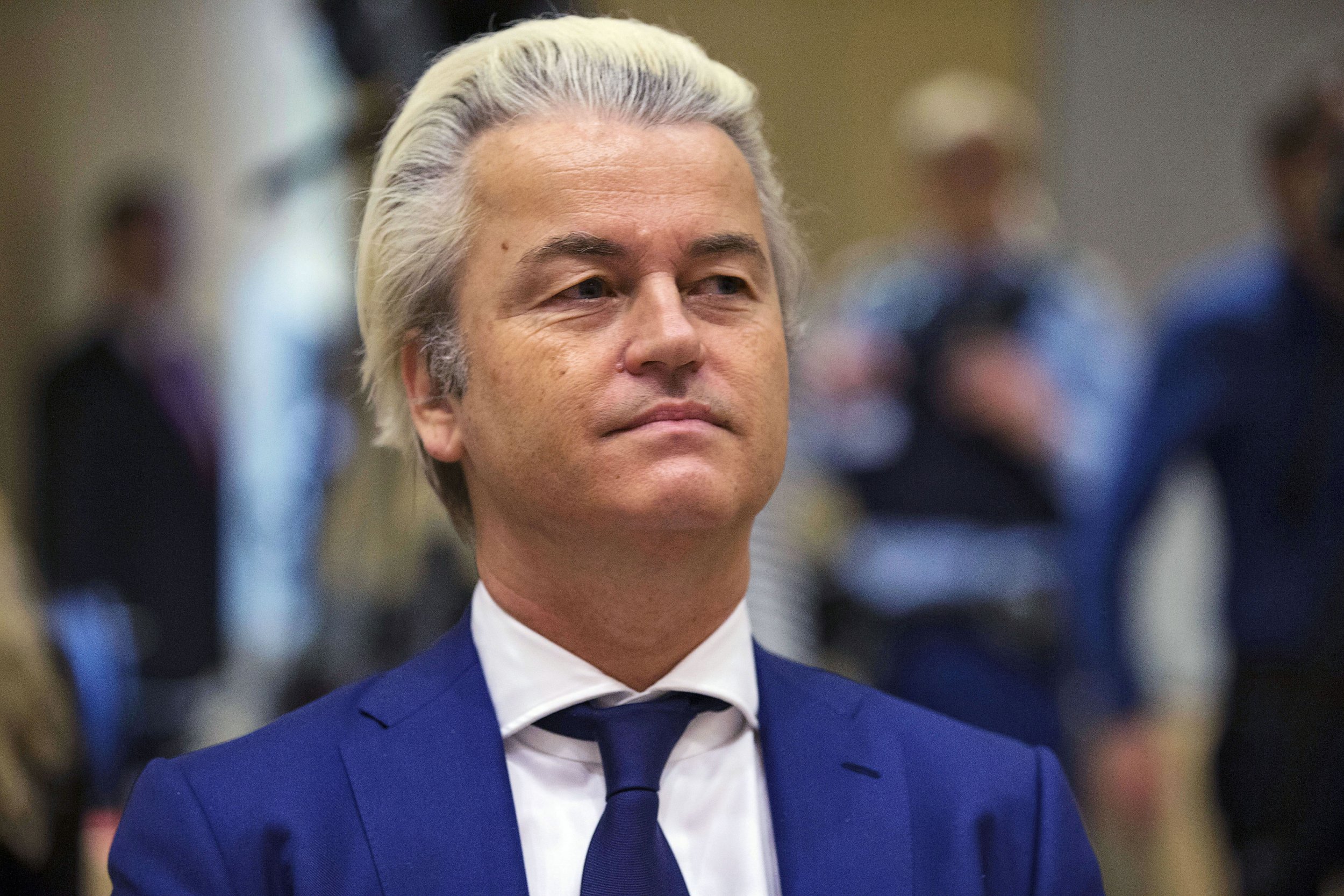 The Netherlands' center-right Prime Minister Mark Rutte has ruled out any coalition deal with the far-right populist Geert Wilders after the upcoming March election.
Wilders, who leads the anti-Islam Freedom Party (PVV), is surging in the polls, and the two men are vying for first place in impending parliamentary elections, set for March 15.
In a marked change from previous refusals to rule out the possibility of a deal with Wilders, Rutte told Dutch television Sunday: "The chances that the VVD [Rutte's People's Party For Freedom And Democracy] will rule with PVV are zero. It's not going to happen," the Financial Times reported.
Wilders said on Twitter that Rutte's insistence against working with him demonstrated "the arrogance of power."
Wilders, whose party is allied in the European Parliament with Marine le Pen's National Front, sits some way to the right of moderate Rutte. Last year, a Dutch court found Wilders guilty of hate speech over disparaging comments he made about the Netherlands' Moroccan population.
But Rutte and Wilders have worked together before, when Wilders' party propped up a minority government led by Rutte in 2010. The deal collapsed in 2012.