Moscow has said it would hit back against the move by the Netherlands to expel two Russian diplomats it has accused of spying in an incident that will further strain ties between the countries.
Dutch authorities said that two unnamed Russians who were accredited with the Russian embassy in the Hague, were working for its SVR intelligence service and had been gathering intelligence on high-tech companies in the country.
The Netherlands' General Intelligence and Security Service (AIVD) said in a statement that it had "recently rolled up a substantial espionage network," the Agence France Press reported.
It accused the Russians of targeting firms dealing with artificial intelligence, semiconductors and nanotechnology used for both civilian and military purposes, including in weapons systems.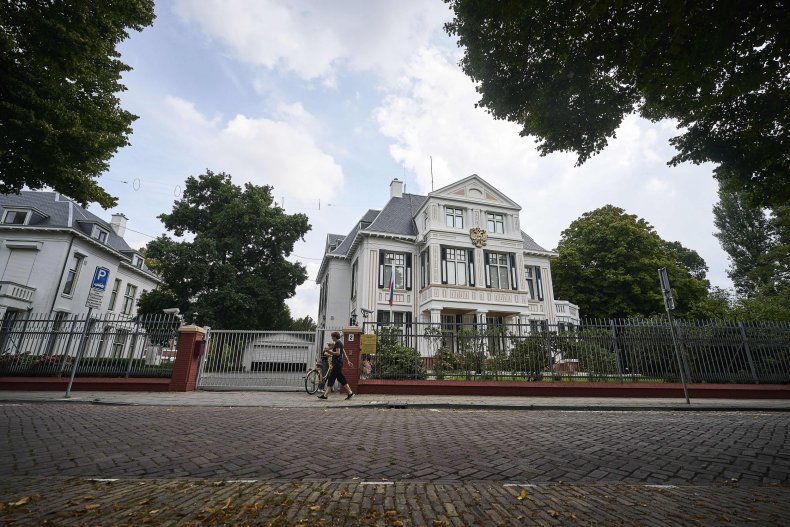 "Some individuals were paid by the intelligence officer in exchange for information," the AIVD said, while the second officer played a "supporting role."
Dutch interior minister Karin Ollongren said that the work of the Russians "likely caused damage to the organizations where the sources are or were active and thus possibly also to the Dutch economy and national security."
The Russian ambassador had been summoned to the Dutch foreign ministry and Moscow has said it would respond.
Russia's diplomatic mission in the Netherlands has said that "no evidence that might prove their illegal activity in the country's territory was presented," in a statement that added: "Retaliatory measures will follow," the Tass news agency reported.
Meanwhile, chairman of the Russian lower house State Duma's international affairs committee, Leonid Slutsky described the spying accusations as "unfounded" and the move by the Netherlands as "yet another provocative gesture," and that Moscow would be "forced to take symmetrical actions."
"I am sure that an adequate response will follow in a timely manner," Slutsky told reporters, according to Interfax.
The incident will add to tensions between the countries which have been strained since Malaysia Airlines flight MH17 was shot down over eastern Ukraine in 2014, killing all 298 people on board, including 196 Dutch citizens.
Investigators concluded that it was carried out by an anti-aircraft system provided by Moscow to Russia-backed separatists, which Russia denies.
Two years ago, Dutch authorities expelled four Russians accused of trying to hack into the computers of the Hague-based Organization for the Prohibition of Chemical Weapons (OCPW).
This week, the Netherlands-based European Medicines Agency (EMA) was hit by a cyberattack targeting coronavirus vaccine data, although there is no evidence of any link with Russia.