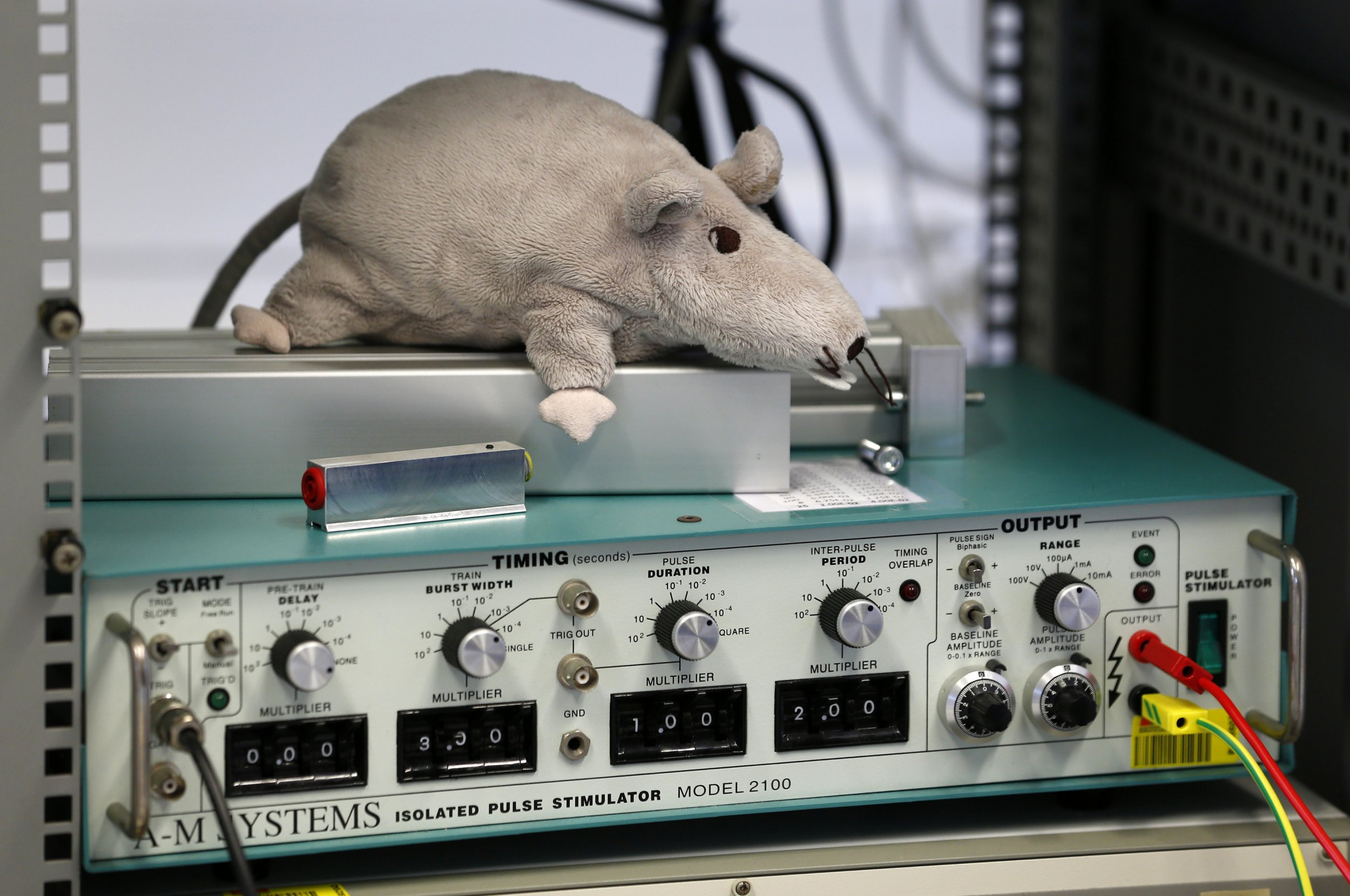 If The X-Files taught our society anything, it's that the age of supercomputers possessing human-like brains is nigh. Perhaps that's why hundreds of neuroscientists are protesting Europe's $1.6 billion Human Brain Project, an initiative attempting to re-create the human brain in supercomputers. Critics claim it will harm existing research in the field and deplete valuable grants that could be allocated for other research.
That's why 379 neuroscience researchers penned an open letter on Monday calling on the European Commission to re-examine the science, management and transparency behind the Human Brain Project. Signers include neuroscientists from the Institut Pasteur and the University of Oxford, who are threatening to boycott the Human Brain Project if the EC doesn't concede. "We strongly question whether the goals and implementation of the HBP are adequate to form the nucleus of the collaborative effort in Europe that will further our understanding of the brain," the letter says.
Led by neuroscientist Henry Markram at the École Polytechnique Fédérale de Lausanne in Switzerland, the Human Brain Project plans to involve over 80 European and international research institutions. The project is estimated to run over 10 years and stands as one of the world's largest brain-mapping efforts. The Human Brain Project website claims that "if we can rise to it, we can gain profound insights into what makes us human," but the project's goals are not shared universally among neuroscientists, many of whom claim that the simulation attempts are misguided and premature due to a lack of hard data.
Little consensus exists among neuroscientists in terms of how to study the complexities of the human brain, but the project's controversial scope homes in on large-scale mapping instead of the traditional research focusing on smaller-scale developments. The open letter insists that the Human Brain Project's focus is too narrow and that it risks becoming "highly controversial and divisive within the European neuroscience community and even within the consortium, resulting in ongoing losses of members."
The project is set to release the first phase of its technology program within two years, which will enable any scientist to run simulations of his or her own. Markram dismissed the criticism, likening the controversy to initial doubts many had with the Human Genome Project. "That was also about large-scale, systematic teams working together, and you also had the individual labs saying, 'Oh my, I am going to be out of business.' It's very similar to that. It's a natural reaction when you move from an old paradigm to a new one," he said in an interview with MIT Technology Review.