Neurosurgeon Accused of Performing Multiple Unnecessary Surgeries For Millions, Including One That Paralyzed a Patient
A South Dakota neurosurgeon has been accused by federal authorities of profiting off medically unnecessary surgeries, including procedures that allegedly left at least one patient paralyzed.
Dr. Wilson Asfora is being sued by the U.S. government under the False Claims Act. Asfora allegedly received kickbacks from two medical device distribution companies he owned and operated, Medical Designs and Sicage. Feds say the doctor implanted devices such as the "Asfora Bullet Cage" in complex spinal surgeries that were medically unnecessary.
Some of the surgeries were allegedly performed on the wrong area of a patient's body and may have left at least one patient paralyzed, according to the Argus Leader.
"The Department of Justice will seek to hold accountable physicians and medical device companies that receive or pay illegal kickbacks in any form," said Assistant Attorney General Jody Hunt of the Department of Justice's Civil Division in a Thursday press release. "Improper inducements have no place in our federal healthcare system where medical decisions should be based on the healthcare needs of patients and not on a physician's personal financial interest."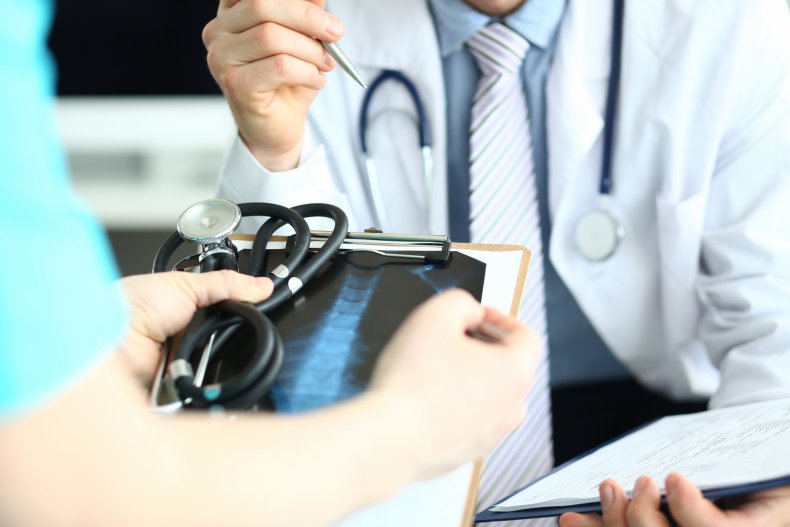 In another case related to Asfora's alleged activities, the U.S. Department of Justice settled a whistleblower lawsuit with his former employer Sanford Health for $20.25 million in October. The 2016 lawsuit was unsealed in June, and the company initially claimed the allegations against Asfora were "bogus," but fired him in August.
"I stand by my work as a physician and made every single medical decision based solely on my judgment as to what was the best for my patient, not myself," said Asfora at the time of the settlement, in a statement issued by his attorney.
Like the suit settled by Sanford Health, the new complaint is a whistleblower lawsuit. Whistleblower lawsuits allow individuals to file suit on behalf of the government, and later receive a share of any money recovered as a result.
A key legal component of the case against Asfora is his alleged violation of the Anti-Kickback Statute, which prohibits medical professionals from profiting off the referral of items or services under federal medical programs like Medicaid or Medicare.
"Government health program patients should be confident that surgical procedures are medically needed, not performed to increase physician profits," said Curt L. Muller, Special Agent in Charge of the Office of Inspector General at the U.S. Department of Health and Human Services. "For years our fraud alert has warned that physician distributorships are inherently suspect under the Anti-Kickback statute."
This is not the first time Asfora has been accused of improperly profiting off his medical devices. A 2014 whistleblower lawsuit against Asfora and another doctor alleging similar kickbacks was reportedly settled for $625,000.
Asfora's attorney issued a statement Thursday saying that the doctor "strongly denies" the allegations.