Neutral Russian Flags at Olympics Would Be 'Stained With Blood': Zelensky
Ukrainian President Volodymyr Zelensky is objecting to the International Olympic Committee's suggestion that Russian and Belarusian athletes could compete at future IOC events if they do so under "neutral" flags.
"There is no such thing as neutrality when a war like this is going on," Zelensky said during a Friday video address to the people of Ukraine. "It is obvious that any neutral flag of Russian athletes is stained with blood."
Zelensky was reacting to a statement the IOC released earlier this week explaining its stance on Russian athletes moving forward. The statement also covered athletes from Belarus, which has served as an ally to Russian President Vladimir Putin throughout the war.
The IOC's statement moved to retain sanctions currently in place against Russia and Belarus. Those include banning either country from hosting IOC events, banning Russian and Belarusian flags from being displayed at events, and withholding event invitations from Russian or Belarusian government and state officials.
As for individual athletes, the IOC said none "should be prevented from competing just because of their passport."
Russian and Belarusian athletes may be allowed to participate in IOC events, including the upcoming 2024 Summer Olympics in Paris, if they do so as "neutral athletes." Those athletes would not be permitted to serve as official representatives of their countries. Any athlete who supports the war in Ukraine would not be allowed to compete.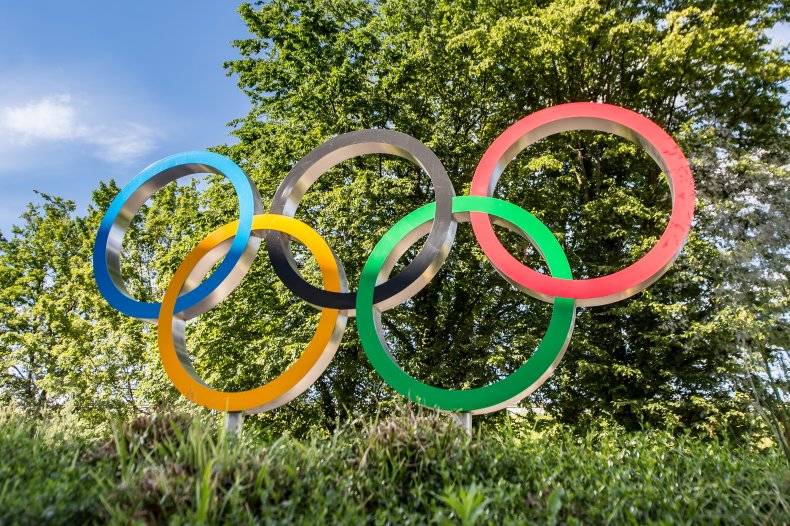 The IOC mentioned its ongoing solidarity with Ukrainian athletes and encouraged event organizers to "undertake all possible efforts to facilitate the training, preparation and participation of Ukrainian athletes in international sports events."
Ukrainian athletes and the Global Athlete group released a joint statement on the IOC's decision, saying it "sends a message" that the committee "endorses Russia's brutal war and invasion of Ukraine."
By opening the doors to Russian and Belarusian athlete participation, "the IOC is strengthening Russia's propaganda machine, empowering the Putin regime, and undermining peace," the statement said.
Meanwhile, the Russian Olympic Committee (ROC) said the IOC's decision was understood to be "an attempt to take a step toward athletes" even as sanctions remain in place.
"The voice of common sense was heard," ROC President Stanislav Pozdnyakov said, according to an English translation. He added that the ROC continues to "categorically disagree with any restrictions, additional requirements and sanctions that relate to the nationality of our athletes and are again offered to us as a condition for returning to the international arena."
Zelensky last month urged IOC President Thomas Bach to embrace "complete isolation" of Russia "on the international stage." In his latest comments on Friday, Zelensky said he is "disappointed" by Bach's recent statements on the matter.
"I spoke with him several times," Zelensky said. "And I never heard how he is going to protect sports from war propaganda if he returns Russian athletes to international competitions."
Zelensky then extended an invitation for Bach to visit Bakhmut, a city in Ukraine's Donbas region where fighting between Russian and Ukrainian troops has intensified, "so that he could see with his own eyes that neutrality does not exist."
As of mid-December, Zelensky said 184 Ukrainian athletes had died since Russia's invasion began in late February 2022.
"Russian strikes took the lives of hundreds of Ukrainian men and women who could have brought their talents to world sports," he said Friday.
Looking forward, Zelensky said Ukraine "will do everything so that the world will protect sports from political and any other influence of the terrorist state, which is simply inevitable if Russian athletes participate in competitions. And especially—at the Paris Olympics."
Newsweek reached out to the IOC for comment.