'Catfish' Host Nev Schulman Got Shingles on His Head During Sexual Misconduct Investigation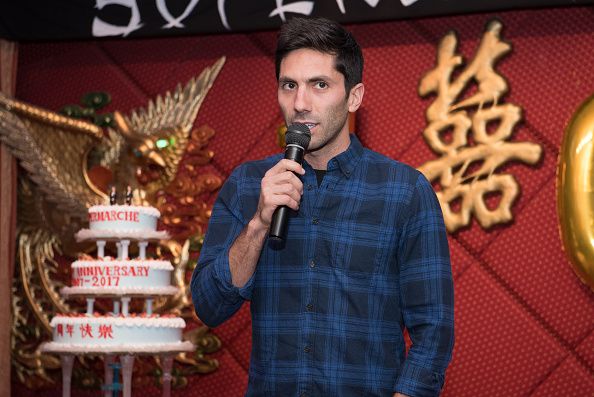 Nev Schulman was so vexed by MTV's internal investigation into sexual misconduct allegations against him that he developed shingles. The Catfish host opened up on the trying times he faced after a woman accused him of making inappropriate and sexual comments while appearing on Josh Peck's Cadence 13 podcast, Curious, released Tuesday.
"I was so stressed and I was so out of control and desperately trying to get it into my control that I actually got shingles," Schulman said. "Most people get it around their chest or ribs. I got it on my head."
Considered a viral infection, shingles is a painful rash that can occur anywhere on the body, according to the Mayo Clinic. In most cases, it appears as a single stripe of blisters. It's caused by the same virus that leads to chickenpox, which makes those previously affected by chicken pox the biggest candidates for developing shingles.
Schulman said the negative toll the sexual misconduct allegations and investigation took on his health wasn't the most ideal situation, but a life-changing one nonetheless. "It's been a really meaningful, eye-opening, emotional and physical experience," he said.
The reality show host also noted he was the one to first bring the accusations to MTV's attention in May. "Immediately I was like, 'Uh-oh, this could be a problem,' " he said. "This girl is saying some really nasty stuff and it's probably going to come out and we are going to have to deal with it."
When the network suspended Schulman and put Catfish's production on hiatus during the investigation, the 33-year old said he was shocked.
"In the moment I was very frustrated and I was confused," he said. "[I thought] 'Why aren't they communicating with me? Why are they suspending the show when there's never been a complaint like this before?'"
MTV closed the investigation in June after they found the woman's accusations to be "not credible and without merit." In light of the network's findings, Schulman said he understood why things needed to be handled the way they were.
"I was waiting, counting the seconds for them to say, 'Hey it's all good, Nev's not a creep,'" he said. "I wanted them to do it sooner but what I wasn't thinking was the bigger picture and moving forward with the show." He added: "Now, looking back, they did a great job."
Schulman previously denied the accusations made by a woman who appeared on a Season 4 episode of Catfish in 2015.
"The behavior described in this video did not happen and I'm fortunate that there are a number of former colleagues who were present during this time period who are willing to speak up with the truth," Schulman said in a statement released in May. "I have always been transparent about my life and would always take responsibility for my actions — but these claims are false."
Catfish resumed production in June.
Season 8 episodes air on MTV on Wednesday nights at 9 p.m. ET.