It was the mid-season finale for MTV's Catfish Wednesday night, and while the show's future looks bright, host Nev Schulman sat down with Newsweek to talk about the evolution of the show and what it now looks like without his original co-host, Max Joseph.
Seven years ago, Schulman embarked on a journey to investigate online loves that seemed too good to be true. Now, still exposing people no doubt, the Catfish host says it has taken on a more therapeutic tone.
This interview was shortened for brevity.
You're about to conclude part 3 of Season 7 of Catfish. Does anything ever surprise you when it comes to cases like the ones featured on the show?
I definitely don't have the same amount of surprise that I once did. When it comes to the scenarios, at this point we sort of have an expectation of what it's going to be. I am always surprised, though, by the emotional complications of each story—the different factors people bring from their own lives.
There's a lot of unpredictable emotional terrain that I find myself constantly surprised by.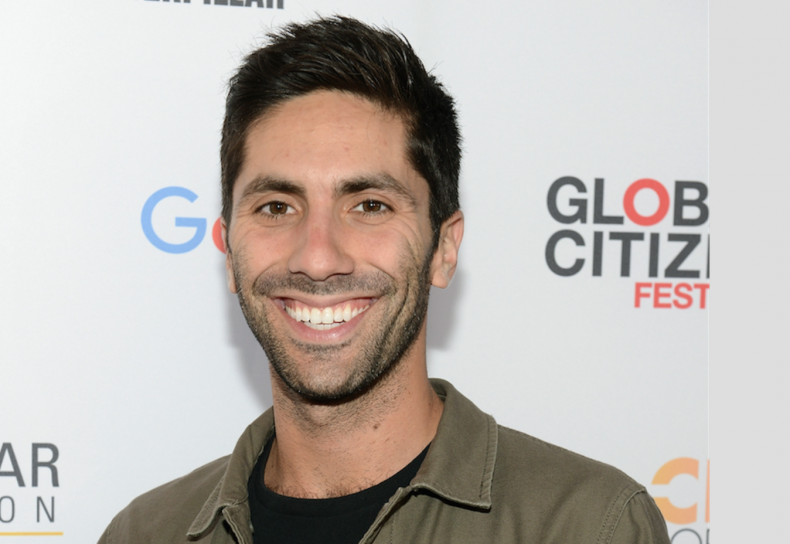 Just to clarify, when you say "emotional terrain," are you referencing the person's backstory or the emotional connection they have made to the person who is possibly catfishing them?
They are very much connected, but what's interesting is that the emotional connections people seem to make in these online relationships tend to be very similar. At the heart of the show, in many ways, there are some core issues that we see over and over again. Everything from body image issues, to social anxieties, and in many cases, mental health and wellbeing issues.
People feel isolated, they're unhappy or they're depressed and they turn to a safe place which, in many cases, is a friend who's not connected to their everyday lives.
Yes, that reminds me of Nique, who confided in Alice on very deep, emotional levels. Why do you think people become so comfortable with someone who they don't even know is real?
I don't have an answer that would necessarily be right for everyone; but, people are so public now—you're constantly judged and compared. In a society that is so public, there is something very appealing about a private relationship.
I think that's why a lot of these people don't share their online relationship with their friends or family—because they like that it's their own. It becomes their own place they can go, be themselves and say how they feel without being judged. It becomes a form of therapy or counseling that people so desperately need.
Almost like doctor-patient confidentiality, these people feel like whatever they say is safe. I think it's the feeling of safety that gives people permission to open up so quickly and willingly to these potential strangers.
I never really thought of it as a therapist-type of relationship; however, now looking at it, I can see why Deven was already talking about marriage with "James" in three months time.
I think another element which is seen people, particularly the young people featured on the show, don't feel understood or seen or cared for—whether it's by their teachers, parents or community. They have all these thoughts and feelings that they feel no one cares about, so when someone comes along and simply lends an ear and says "I care about you," that very quickly feels like a super meaningful relationship; which can then take the place of what love actually is.
So, over the years you've really helped people to face their mental health issues head-on. When you first started the show, did you think you would have this much of an impact?
No, I mean initially the idea was just to account for the hundreds of people who started reaching out to me asking for help with meeting their internet romances. I didn't necessarily understand the intellectual and emotional depths that the show would end up discovering.
"I'm able to start that conservation under the guise of a love, mystery reality show. The show is really a therapy show, it allows people to talk about their inner feelings."
I think a part of the reason why I feel so happy making the show is the real need for a conversation around wellbeing and personal satisfaction, especially with young people. I'm able to start that conservation under the guise of a love, mystery reality show. The show is really a therapy show, it allows people to talk about their inner feelings.
Now that makes me wonder, over the past seven years, was there a Catfish case that stands out with the most emotional impact.
Wow, that's really tough, but there was a case in the first season. I remember one particularly, it was one of the first episodes we shot about a guy named Matt Lowe. He had been talking to this girl for nearly a decade from across the country but began to struggle with his weight and body image.
He kept telling himself that he would lose the weight and then meet her. I just remember sitting on the couch with him and he was telling me how he has thoughts of killing himself; however, would be so humiliated for authorities to have to remove his body with a crane. Those were the thoughts this 25 or 26-year-old man was having, this is what he was dealing with, but he still managed to have a smile on his face and be a goofy guy.
Initially thinking of Catfish you may think it's a fun, "gotcha!" type of show but it's much deeper than that. You're really creating a platform to openly talk about mental health.
Unlike physical health, where we have practical and tactile remedies, mental health may need to be approached in different ways. It's not that easy to fix, so people are less willing to handle or approach it because it's difficult to handle. It's harder to have that kind of conversation when you may not have a clear solution.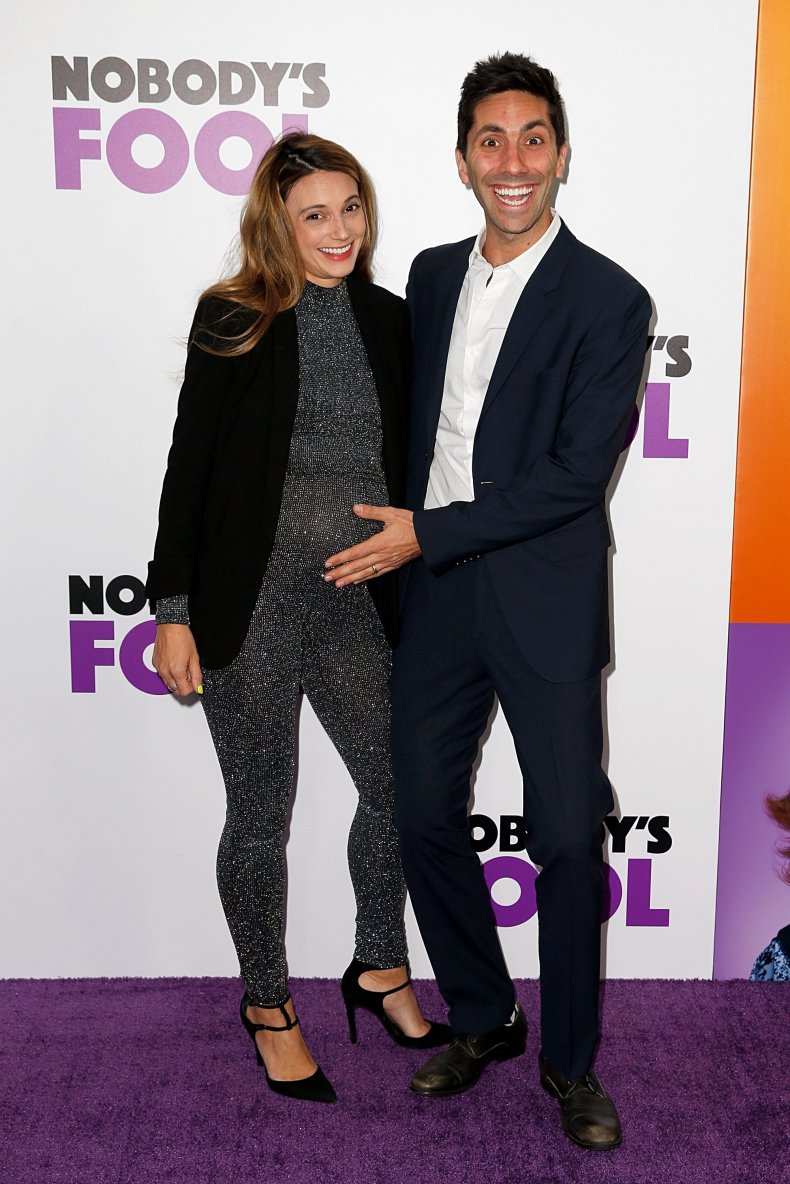 You have pushed the envelope on mental health, but you've also challenged the idea of masculinity and the role of a father. How has being a father influenced your work?
My experience on the show with meeting so many young people who did not have the same good fortune that I did growing up, with a very supportive and present family, has only solidified the role I want to take in raising my children. I want to make sure that I'm always there for them, and if there's something they need to say, they can say it to me.
That question of "how are you" is so casually used, that we all use the same answer: "I'm good, how are you?" We have almost become numb to answering that question—taking the time to really think about how you are doing and for a person to take the time and listen. That is something that having kids has made me much more conscious of.
This is the first time you are concluding a season without your original co-host. How has the show changed since Max has left?
Now filming the next season, there is a sense of freshness when new people come onto the show to co-host. Max and I had fallen into a track, if you will, of what each other do best in each episode, we knew our roles very quickly but with new people, there's no saying in when my specific skill set will be needed or not.
When Max was on the show, he definitely took on a more sassy role. Now with him gone, I tend to find myself taking on that role. New co-hosts bring a new type of sensitivity and now I'm becoming the truth-giver in a sense.
But moving forward, I think the show looks great. The themes of the show are still very much needed, people come for the mystery but stay for the conversation.
This next chunk of episodes looks to have all female co-hosts which I'm really excited about. Obviously, we have a lot of women featured on the show and there's something nice about having a co-host who can relate in ways that I can't.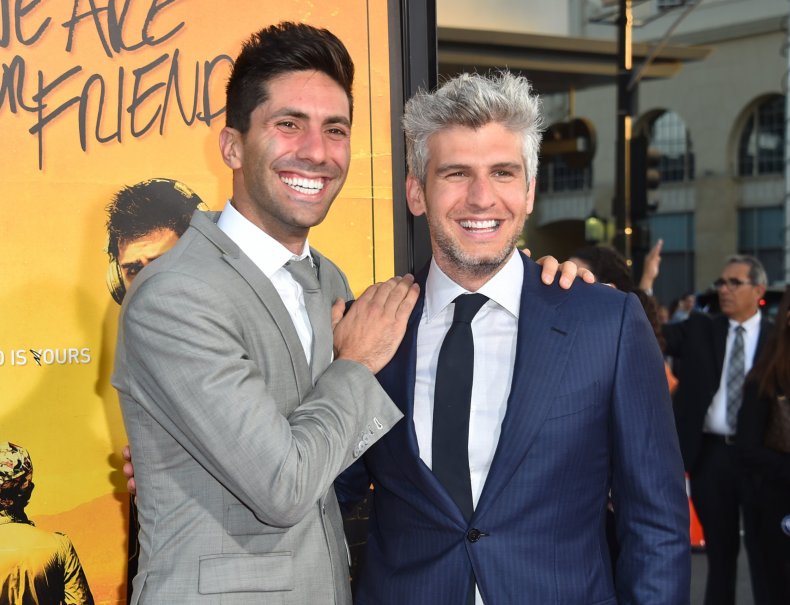 The rotation of new co-hosts, is that something you will be continuing for the unforeseeable future or are you hoping to find a permanent option?
That's a question that we don't quite yet have an answer for. We envisioned a world where the season that's currently airing would have been the search for the next co-host, but what we discovered while filming is that we like lots of different people—each brings a different energy.
Since we haven't made that kind of decision, we are extending the rotation of co-hosts into the next segment of Catfish. I'm excited to see what the fans think of it. I'm willing to have them tell us whether they want a permanent host or like new ones each episode. I'm planning on polling my fans and seeing if they have a preference!