Nevada Athletic Commission Rules Cannabis Use Will Not Disqualify Athletes From Pro Fights
The Nevada State Athletic Commission (NSAC) voted on Wednesday to no longer punish fighters who test positive for marijuana.
The new policy goes into effect immediately but is not retroactive to prior drug-related cases that have not been ruled on yet.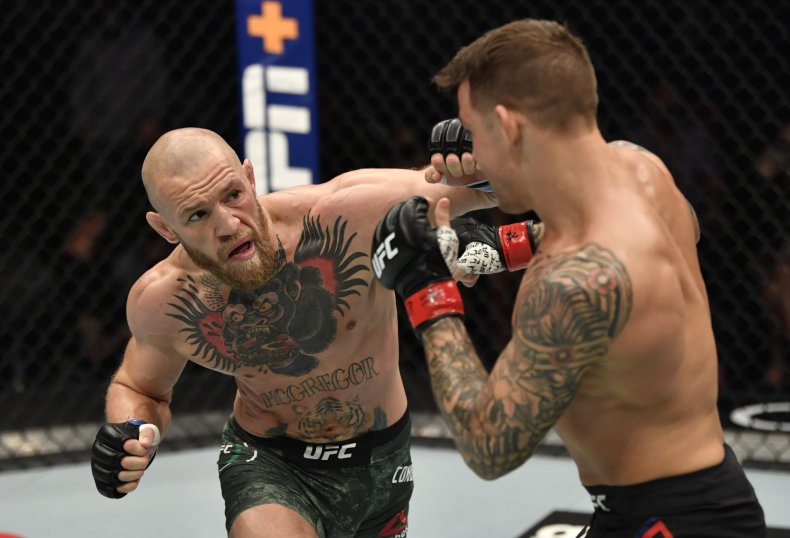 The NSAC regulates many of the biggest boxing and MMA fights in the world. With Wednesday's decision, it joins the Florida State Boxing Commission, which made the move to stop disciplining fighters who test positive for cannabis in May.
The Nevada commission will still continue testing for marijuana in the short term, though that is said to be for data purposes. After six months, a decision will be made whether that data collection will continue.
NSAC chairman Stephen J. Cloobeck spoke with ESPN about the decision. He said, "We should always be at the forefront of these issues."
"I believe it's warranted and merited since it is legal in this state," Cloobeck added. "I think we need to jump forward, being the leader as we've always been."
Nevada Senior Deputy Attorney General Edward Magaw was present at the meeting when the NSAC made the vote. Magaw had given the commission the power to decide its policy, and he said that the vote will now be part of the NSAC's written regulations.
On the same day it made its vote, the NSAC also suspended two UFC fighters due to positive tests for cannabis related to fights that took place in March in Las Vegas. Gillian Robertson was suspended for four-and-a-half months and fined $2,000, and Misha Cirkunov was suspended for six months and given a $4,000 fine.
The UFC itself had stopped disciplining fighters for marijuana in January. UFC senior vice president of athlete health and performance Jeff Novitzky said fighters would only be punished for cannabis use if they appeared under the influence on fight nights.
"The bottom line is that in regard to marijuana, we care about what an athlete consumed the day of a fight, not days or weeks before a fight, which has often been the case," Novitzky said in a statement at that time.
Novitzky added that there was a "poor scientific correlation to in-competition impairment" and high levels of THC, the psychoactive ingredient in cannabis.
Marijuana use by athletes has become a hot topic lately following the suspension of Sha'Carri Richardson. The sprinter was suspended for a month by the U.S. Anti-Doping Agency for a positive marijuana test, which made her ineligible to compete in the 100-meter individual race at the upcoming Olympics.