Nevada Becomes First State in the U.S. To Ban Pre-Employment Marijuana Drug Testing
Last week, Nevada became the first state in the United States to ban nearly all pre-employment drug testing for marijuana. The law is expected to go into effect in January 2020, three years after the state legalized cannabis for recreational use.
Democratic Governor Steve Sisolak signed the bill into law on June 5 following the legislation's smooth passage in the state Assembly and Senate. In a statement, Sisolak said that the law benefits Nevadans while maintaining "common-sense exceptions" for certain jobs.
"As our legal cannabis industry continues to flourish, it's important to ensure that the door of economic opportunity remains open for all Nevadans. That's why I was proud to sign AB132 into law, which contains common-sense exceptions for public safety and transportation professionals," Sisolak said.
The law generally prohibits employers from refusing to hire a candidate because they submitted a drug test that indicated the presence of marijuana. But the legislation does not apply to firefighters, emergency medical technicians, operators of motor vehicles or other positions that could "adversely affect the safety of others."
Any jobs that use federal funding would also be exempt from the law, as marijuana is still illegal at the federal level. In 2017, Nevada became the fifth state in the nation to legalize, regulate and tax marijuana for adult use.
Nevada Assemblywoman Dina Neal, a primary sponsor of the legislation, said that when it comes to exceptions to the law the "focus is safety and [jobs that require] heavy operations of equipment."
"I didn't want people to be discriminated against about the lawful use of marijuana," Neal said. "That was my purpose."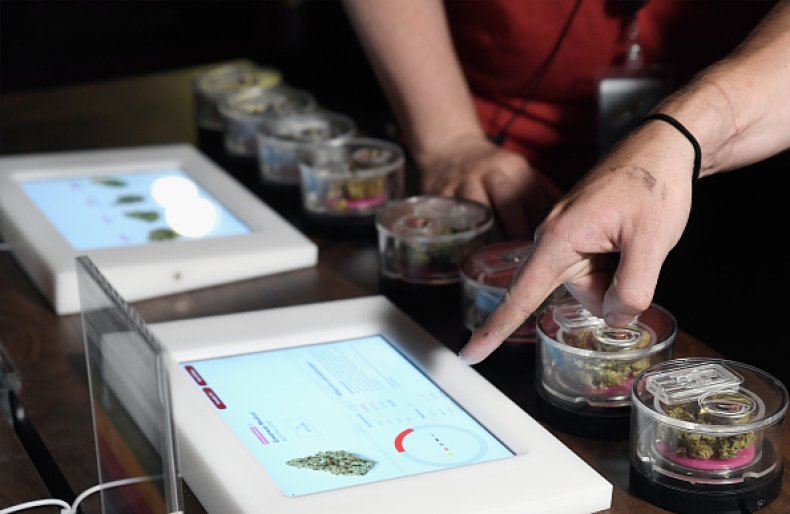 While Nevada is the first state to pass a law banning pre-employment drug screenings for marijuana, a similar rule was passed by New York City lawmakers in May. The new law, which banned organizations from forcing a potential employee to submit to marijuana drug testing, was approved by the City Council in a 40 to 4 vote.
Like Nevada, New York City's law also includes exceptions for "safety and security sensitive jobs" like police officers, construction workers and professions tied to federal or state contract. The law will go into effect in May 2020.
The city's public advocate Jumaane Williams said in a press release that the law is a step forward while they wait for the state to legalize cannabis for recreational adult use.
"Testing isn't a deterrent to using marijuana, it's an impediment to opportunity that dates back to the Reagan era — a war on drugs measure that's now a war on workers. We need to be creating more access points for employment, not less — and if prospective employers aren't testing for past alcohol usage, marijuana should be no different," he said.