2020 Democrats Not Doing Enough To Reach African Americans, Says Chair of Nevada County's Black Caucus
After early-voting contests in the predominantly white states of Iowa and New Hampshire, the Democratic presidential race is starting to shift toward a more diverse electorate.
Saturday's caucuses in Nevada will be the first real test for 2020 candidates on their ability to appeal to minority voters, as blacks and Latinos make up about a third of voters. Democratic candidates have spent the past few months trying to court the Latino community, which makes up roughly 30 percent of the state's population, through Spanish-language television ads, mailers and events with local unions.
But have candidates done enough to reach out to the state's sizable African American community? Yvette Williams, chairwoman of the Clark County Black Caucus, says no.
"I don't think they are, and I think that's something you'd probably hear throughout the country. There's a lot of feeling that our vote is taken for granted," Williams told Newsweek.
"Oftentimes we're often just not engaged enough," she added. "It's very frustrating. Every four years we have candidates come into our community at the last minute and not really invest themselves in our struggle."
Nevada polls on how black voters feel about the 2020 candidates are scarce, but nationally it appears that former Vice President Joe Biden and Vermont Senator Bernie Sanders are gaining the most support from the African American community. A new NBC News/Wall Street Journal survey puts Biden in the lead, with 31 percent among black Democratic primary voters. Sanders followed close behind, with 29 percent support.
Overall in Nevada, it's Sanders who has the advantage. A Las Vegas Review-Journal/AARP Nevada poll conducted last week showed Sanders in the lead, with 25 percent of the vote. Biden and Massachusetts Senator Elizabeth Warren trailed Sanders, coming in second and third place in the poll, respectively.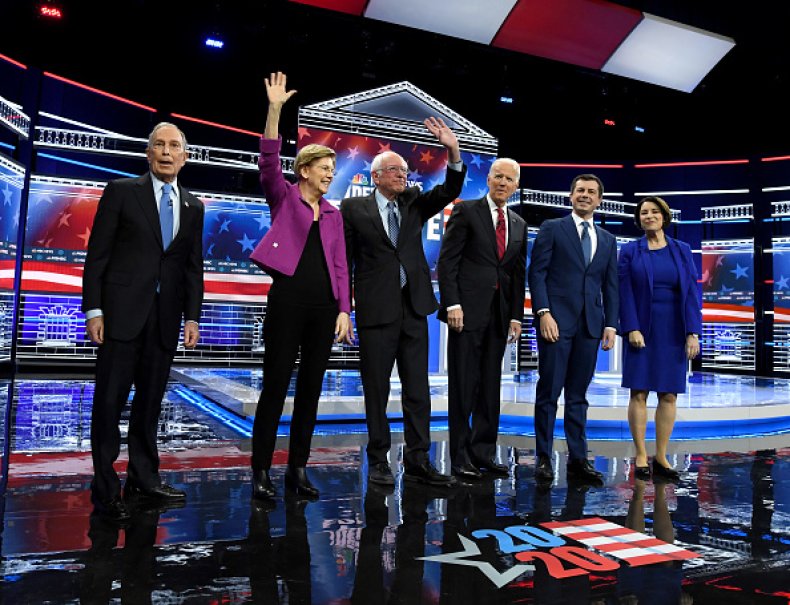 The Clark County Black Caucus, which is in Nevada's most populous county, endorsed Sanders last month. The senator said that he was "proud" to gain the caucus' support and that he looked forward to "winning the Nevada caucuses with them in February."
The organization originally backed New Jersey Senator Cory Booker's campaign, but after he dropped out of the race, its full support went to Sanders. Williams said what won her group over about Sanders' platform is his Medicare for All proposal, his approach to racial justice and his plan to address climate change.
But Williams noted that the Clark County Black Caucus had difficulty in getting some of the Democratic candidates to sit down and meet with them. Heading into the rest of the primary race and the general election, the candidates need to do better in engaging with the African American electorate, she said.
"They're going to have to dig deeper to really get a better understanding of what the kitchen table issues are in the community," Williams said.