A teenage boy has died after playing a game of Russian roulette at an abandoned house in Nevada, according to police.
The boy, identified as 17-year-old Matthew Minkler, was found dead from a suspected gunshot wound at a home in Henderson, just outside of Las Vegas, on June 8.
Two teenage suspects, Jaiden Caruso, 16, and Kody Harlan, 17, are being charged as adults in connection with Minkler's death after allegedly playing a modified version of the game, reports the Las Vegas Review Journal.
Police said Caruso is facing a charge of murder with a deadly weapon, with Harlan facing charges of accessory to murder after the fact and destroying evidence.
The pair were arrested after police attempted to stop a vehicle that was driving in a reckless manner in the area of East Sunset Road near Green Valley Parkway. During the chase, the car ran a red light and crashed, with several juveniles getting out and fleeing on foot.
Henderson Police managed to arrest all the teens who fled the vehicle which had been reported stolen from Las Vegas on June 1.
According to a statement, as a result of the investigation officers were later provided information of a possible homicide which occurred at an abandoned residence in the 2,000 block of Cool Lilac in Henderson.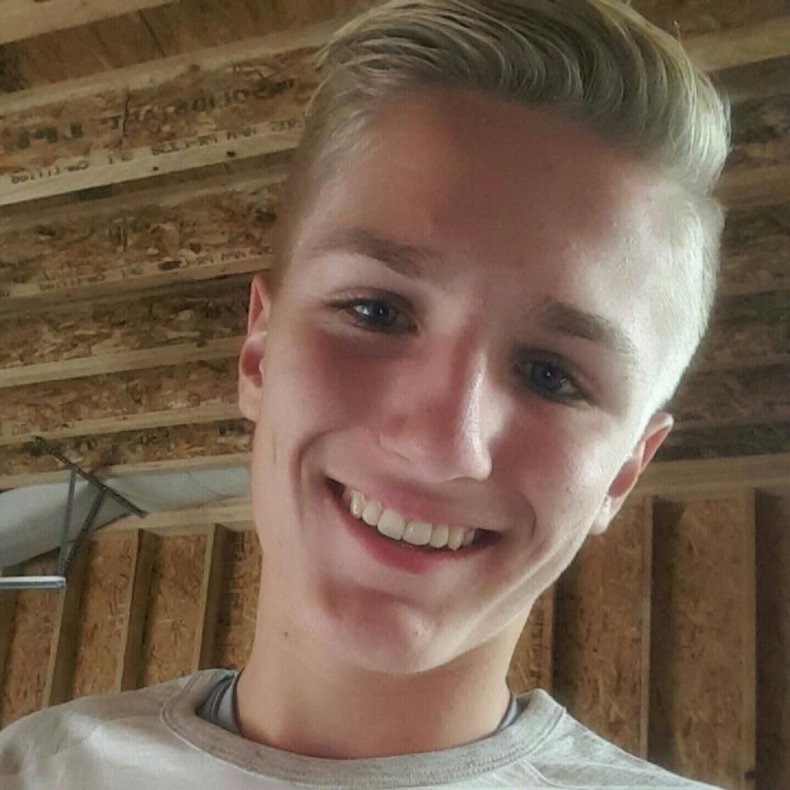 Harlan is reported to have told police that he had been "present during a murder, which took place earlier in the day." He allegedly said the three were in the house playing Caruso's version of Russian roulette in which he "never allowed the other participants to handle the firearm or pull the trigger themselves," reports the Las Vegas Review-Journal.
During a search of Caruso's cellphone, police also found a number of videos recorded at the scene, including one in which Caruso speaks into the camera saying, "Bro, I just caught a body"—code for killed a person.
According to Fox News, the pair later retuned to the home to drag Minkler's body to a downstairs closet to hide it and clean up the evidence.
"They never called 911," police wrote in a probable cause arrest report. "They never attempted to render aid."
Harlan and Caruso have been booked into Clark County Detention Center having originally been held at the county's juvenile center on their respective charges.
Elsewhere, a fundraising page set up by Minkler's cousin to help cover the funeral cost of the 17-year-old victim has since raised more than $6,500.
"We are beyond devastated and hurting more than imaginable. We are trying to raise money to support our family in this terrible time," Leah Robbins-Golden wrote in the GoFundMe description page.