Nevada Certifies Election Results Naming Joe Biden Winner 14 Days After Trump Campaign Dismissed Last Lawsuit
President-elect Joe Biden's win in Nevada was officially certified by election officials on Tuesday.
The Nevada Supreme Court declared the official canvass of the 2020 election and sent signed documents to the governor's office, which will issue certificates of elections to the winners.
Several media outlets, including the Associated Press previously called Nevada for Biden on Saturday, November 7, following a batch of 1,500 ballots for the Democratic candidate came in, giving him a 2 percent lead over Trump. Nevada carries six electoral college votes.
The AP called Nevada for Biden when approximately 88 percent of votes had been counted, but Secretary of State Barbara Cegavske noted that 90 percent of the remaining ballots were from Clark County, where Biden was ahead by 10 points, at the time the race was called.
Despite news networks calling the state for Biden, several lawsuits were filed by the Trump campaign.
One such lawsuit, filed in Clark County, sought to halt the automated signature verification machines, but a federal judge rejected the request on November 6. The lawsuit used claims from Jill Stockey, a Nevada voter who alleged that she was told someone had already voted using her name when she tried to cast a ballot. She claimed that the signature verification technology in the county allowed people to vote using her name.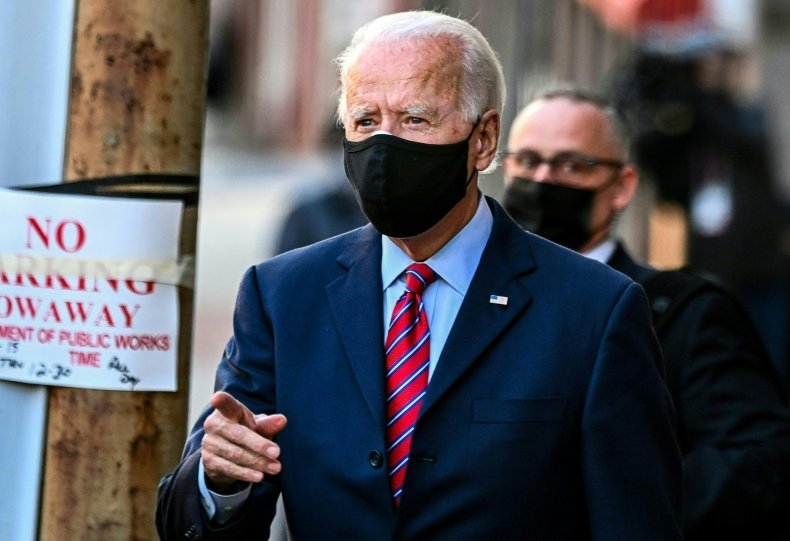 Trump's campaign and the Republican National Committee filed another lawsuit in the state on November 2, asking to suspend the ballot-counting process in Clark County until they were given access to observe.
The lawsuit was eventually rejected by a district judge who said they lacked evidence to back up their claims. On November 6, local news outlets reported that Trump's campaign and the Nevada GOP reached a settlement in the state's Supreme Court.
The settlement allowed more observation access, so all tables would be visible to the public, and on November 10, Trump's campaign filed to dismiss the suit.
Despite the lawsuits filed by Trump, election officials several lawmakers across the state have stated that there was no evidence of voter fraud and that Nevada's election was safe and fair.
Nevada Attorney General Aaron Ford said in a statement that, "The president's deliberate attempts to undermine Nevada's elections have failed yet again."
"He has made every attempt to control the outcome of this election without any regard for the health and safety of residents or Nevada's state laws designed to protect the sanctity of the ballot," Ford's statement said. "Today's ruling makes clear that there is a proper procedure to observe an election that even the president must follow, and it's most certainly a victory for the constitutional rights of all Nevadans."
Democratic Senator Jacky Rosen also previously pushed back on Trump's claims, saying, "The results from the election are clear: Joe Biden and Kamala Harris came out ahead in Nevada, and President Trump will not be able to overturn the will of Nevada's voters with unfounded lawsuits like this one."