Democratic presidential candidates face a litmus test in Nevada, the first majority-minority state in the primary election, where Latino voters say they refuse to be a distant memory after White House hopefuls depart from Las Vegas.
"Historically, we have been taken for granted as a community and as voters," Héctor Sánchez Barba, executive director of the Hispanic advocacy group Mi Familia Vota, told Newsweek. "We feel these presidential candidates come in and give us lip service every four years, and we haven't seen a real commitment toward policy priorities in our communities."
Nevada could change that. According to the U.S. Census Bureau, Hispanics represent one-third of the population, African Americans make up 10 percent and Asians are 9 percent. Whites account for 49 percent of the population.
Yet the pool of 2020 contenders has dwindled to six white frontrunners—meaning the Nevada caucuses could make or break their candidacy and set the stage for support among the vital minority communities across the country.
"This is the first state where they're tested," Nevada Assemblywoman Selena Torres, a member of the Hispanic caucus, told Newsweek. "It shows that they have the potential to win the United States."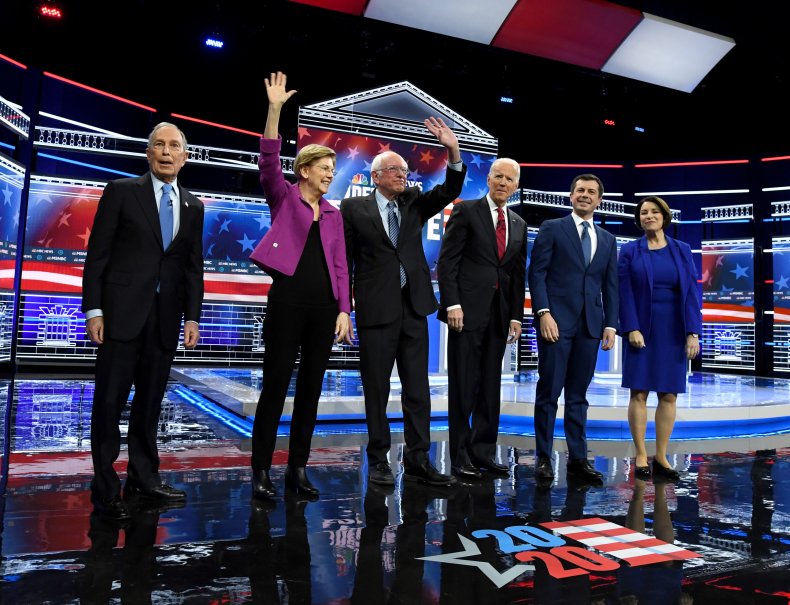 Democrats have been crisscrossing the state trying to sway minority voters, particularly those who are Hispanic or Latino. They've met with advocacy groups, participated in town hall-style events and spoken at venues. Some have been running Spanish ads on the airwaves.
Former Vice President Joe Biden and Vermont Senator Bernie Sanders head into the Saturday election leading the pack among Latino voters, according to recent polling. A survey by Mason-Dixon Polling and the Telemundo media group showed the two men at a virtual tie with more than 30 percent each. A Univision poll showed Biden slightly less popular among the cohort, giving Sanders a lead.
Both candidates have also received endorsements from prominent nationwide Latino groups. The Latino Victory Fund has backed Biden while Mijente supports Sanders.
Biden has also been endorsed by four Latina state lawmakers in Nevada: Senator Yvanna Cancela and Assemblywomen Susie Martinez, Dina Neal and Selena Torres.
The other frontrunners who haven't polled as well among minorities in the state are former South Bend, Indiana, Mayor Pete Buttigieg, Massachusetts Senator Elizabeth Warren, Minnesota Senator Amy Klobuchar and former New York Mayor Mike Bloomberg.
Advocates and state lawmakers said that if their caucuses were held first, perhaps more minority candidates like New Jersey Senator Cory Booker, California Senator Kamala Harris or former Housing and Urban Development Secretary Julian Castro could still be in the race because Nevada's population more accurately reflects that of the entire country.
"You would see a much more realistic perspective about how viable they are nationwide," Nevada Assemblyman Edgar Flores argued to Newsweek. He chairs the Nevada Hispanic Legislative Caucus. "More of the diverse candidate would have been able to deliver a much stronger message and demonstrate how viable they are."
In 2011, Assemblywoman Teresa Benitez-Thompson was one of the first four Latinas elected to the Nevada state legislature. She expressed disappointment that all the minority candidates were forced to drop out so early in the primary.
"I was hoping we'd have more ethnic diversity by the time we got to the Nevada caucuses," Benitez-Thompson told Newsweek. "It's a little disheartening that for whatever reason, they just didn't survive long enough to make it to Nevada."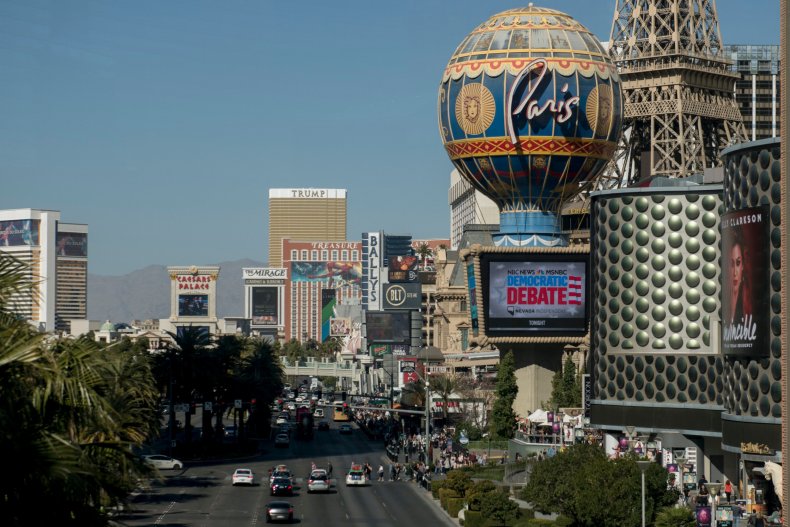 With Sanders projected to be a leading contender throughout the primary, concerns have swelled among moderate Democrats at the national level who believe a self-described democratic socialist could hurt incumbents and candidates across the country. The party's No. 1 priority is to unseat President Donald Trump, and they want the best-suited person for the job.
Laura Martin, the executive director of the Progressive Leadership Alliance of Nevada, suggested the priority of ousting Trump may have also led to the unintended consequence of forcing Nevada to choose between six white candidates.
"Unfortunately, I think Trump is so awful that people are now questioning what's electable," Martin told Newsweek. "As somebody who is a black person, I think your leadership and electability is called into question when you're not white."
"I'm not saying that's right. But I feel that's what happened with Cory Booker, Julian Castro and everyone else," she added. "Can a Latino win? Can a black guy win? Obama answered that question."
The issues that the organization leaders and lawmakers said matter most to minorities in the state-run parallel to Democrats across the country: education, health care, the economy and immigration.
However, there is one topic that Barba, the leader of Mi Familia Vota, believes is exacerbated for minorities and often overlooked by the media and whites: voting rights.
State laws spearheaded by Republicans, particularly in the last decade, have sought to strengthen voting requirements, such as requiring certain forms of photo I.D. They argue the practices can help prevent voter fraud, though the statistics of such election cheating occurring are next to none.
Democrats and advocacy groups accuse Republicans of attempting to institute legal forms of voter suppression by disenfranchising poor and minority voters. Federal judges across the country, including in North Carolina, Georgia, Arizona and Texas, have blocked or struck down some of the GOP laws because they ruled the practices illegally target minority groups.
"Most people say, 'Well, Latinos don't vote.' Everybody talks about the Latino vote. But nobody talks about how imperfect and exclusive democracy is," Barba said. "They make it really hard for us to participate in the democratic process, almost impossible with the voter suppression we have in the nation."