Father Accused of Murdering 14-Year-Old Because He 'Didn't Want a Gay Son' Gets Reduced Bail, House Arrest
A Nevada man accused of shooting and killing his son because the teen was gay has been allowed to live at home under house arrest while awaiting trial.
The boy's mother, who says she feels "betrayed," has called on the District Attorney's office to investigate.
In 2017, Wendell Melton was charged with the murder of his 14-year-old son, Giovanni, in Henderson, Nevada.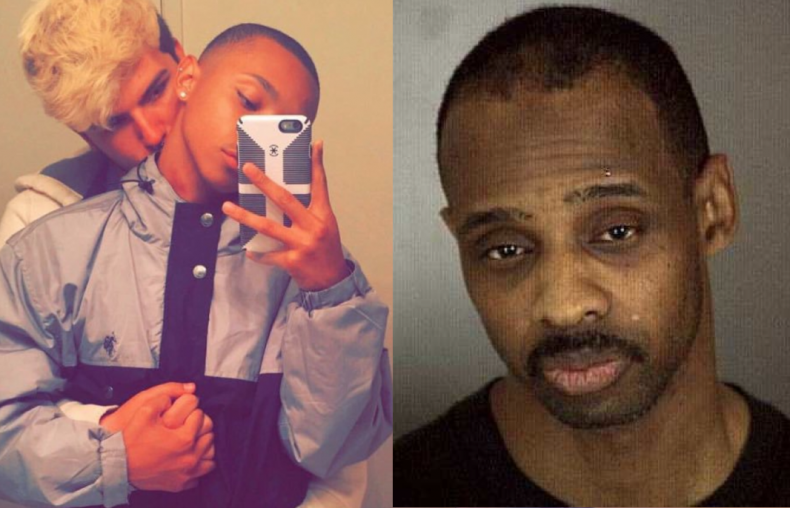 Wendell, 53, told police he killed Giovanni during an argument over the teen skipping school. He maintains that, after Giovanni shoved him to the ground, he got up, pulled out his gun and accidentally shot the teen in the chest.
Despite only being 14, Giovanni had been allowed to live on his own in an apartment rented by his father. Wendell called police to the home around midnight. He was brought to the hospital but died later the same day.
But Giovanni's mother, Veronica Melton, says her ex murdered their son because he was gay.
Sonja Jones, Giovanni's foster mother, told The Las Vegas Review-Journal that Wendell "hated the fact that his son was gay."
"I'm sure that inside of his mind, he would rather have a dead son than a gay son," she said, claiming Giovanni had been abused "physically and mentally and spiritually for many, many years."
Giovanni's brothers reportedly told Jones that Wendell pulled a gun on the boy once when he caught him with his boyfriend.
"I hope they throw the book at him. I hope he never sees the light of day," she added. "I hope every day when he looks in the mirror, he sees his son's face."
Wendell, who has a prior conviction for domestic battery, was charged with murder, illegal possession of a gun, and child abuse. His original bond was set at $808,000 but, despite the horrific nature of the accusations, at a March 22 hearing the judge lowered bail to $200,000.
He also allowed Wendell to leave jail, placing him on house arrest as he awaits trial. Veronica says prosecutors told her, "Well, these things happen."
Now Clark County District Attorney Steve Wolfson is investigating Wendell Melton's pre-trial release. "[Wolfson] said to me that he is going to be investigating this case," Veronica told KTNV 13 on Monday. "He was going to see all of the transcripts from the March 22 hearing and what actually occurred because we only have bits and pieces of that court date."
After losing her son, Veronica Melton said it felt like "justice wasn't being served."
She's also asking why, even though Nevada hate crimes statutes include sexual orientation and gender identity, hate crimes enhancements were never added to Wendell's charges.
At the time of the arrest, a Henderson police spokesperson told HuffPost that the investigation didn't indicate the shooting was motivated by Giovanni's sexual orientation and authorities knew of no prior trouble between father and son.
"We're treating that as a rumor at this point," said officer Scott Williams.