Nevada GOP Secretary of State Responds Scathingly After Party Censures Her Over Election 'Fraud'
Nevada Secretary of State Barbara Cegavske, a Republican, strongly pushed back after the state GOP voted to censure her over its baseless belief that she was complicit in allowing President Joe Biden to win the 2020 election through "massive fraud."
Cegavske is just the latest GOPer to face censure from fellow Republicans for accurately pointing out that former President Donald Trump's claims of widespread voter fraud are groundless. Despite constantly repeating the extraordinary allegations, the former president and his loyalist supporters have failed to provide credible evidence to support those claims.
On Saturday, the Nevada Republican Party voted to censure the secretary of state for "irresponsible messaging" and "claiming, without investigating, that this election was error free, causing these attacks on our Nevada Republican Party," according to a letter reported by The Nevada Independent.
In a statement, Cegavske defended herself and pointed out, once again, that the claims of widespread fraud are without merit.
"Regrettably, members of my own political party have decided to censure me simply because they are disappointed with the outcome of the 2020 election," she said.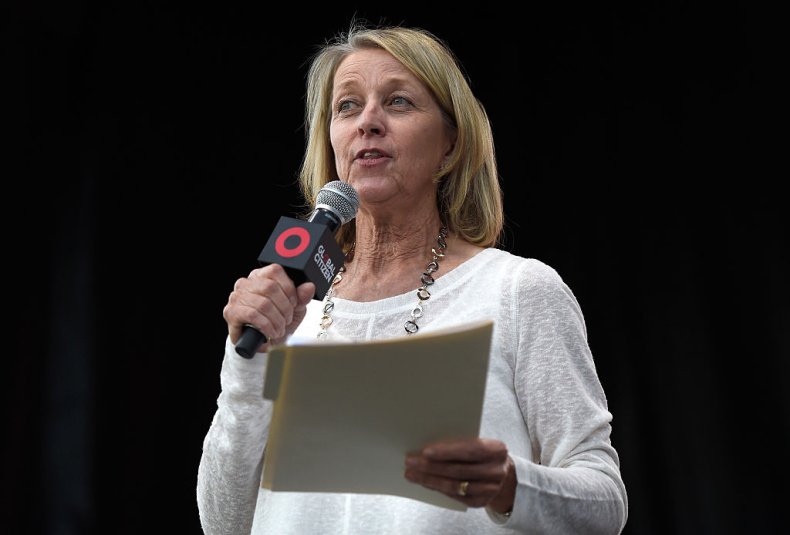 "My job is to carry out the duties of my office as enacted by the Nevada Legislature, not carry water for the state GOP or put my thumb on the scale of democracy. Unfortunately, members of my own party continue to believe the 2020 general election was wrought with fraud—and that somehow I had a part in it—despite a complete lack of evidence to support that belief. Regardless of the censure vote today by the Nevada Republican Party Central Committee, I will continue in my efforts to oversee secure elections in Nevada and to restore confidence in our elections, confidence which has been destroyed by those falsely claiming the 2020 general election produced widespread fraud," Cegavske added.
Dozens of election challenges filed by Trump and his supporters in state and federal courts have been rejected and dismissed across the country. Even judges appointed by Trump and fellow Republicans have rejected the allegations. In mid-November, the Cybersecurity and Infrastructure Security Agency at the Department of Homeland Security asserted that the 2020 election was the "most secure in American history." The agency, which was led by a Trump appointee, said that there was "no evidence that any voting system deleted or lost votes, changed votes, or was in any way compromised."
Former U.S. Attorney General William Barr, who was widely viewed as one of Trump's most loyal Cabinet members, said at the beginning of December that there was "no evidence" of widespread fraud that would change the election's outcome.
Multiple recounts and ballot audits in key battleground states—including Nevada—reaffirmed Biden's victory over Trump. But the former president and his loyalist supporters continue to claim there was a vast conspiracy in which Biden, the Democrats, Republican election officials, and foreign nations conspired together against Trump.
Similar to Cegavske, Georgia Secretary of State Brad Raffensperger, a Republican who voted for and donated to Trump, has faced significant backlash from the Georgia GOP and the former president. Raffensperger refused to cave to direct pressure from Trump to change the election results.
In early January, leaked audio from a phone call between Trump and Raffensperger revealed that the then-president urged him to "find votes" to push him ahead of Biden. The GOP secretary of state declined to do so, asserting that he had overseen a free and fair election.
Newsweek reached out to the Nevada GOP for further comment.