Nevada Man Arrested in Casino After Confrontation Over Refusal to Wear Mask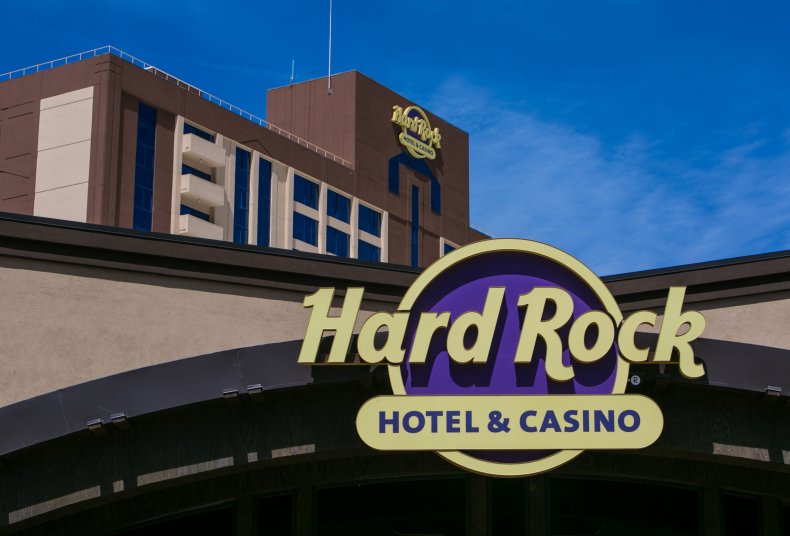 A Nevada judge has reportedly ordered to a man to comply with the state's mandatory mask requirement after he was arrested for trespassing during a mask-free visit to a casino over the weekend.
According to a public information report obtained by Newsweek, Cristobal Balassa refused to leave or put on a face mask when confronted by security guards at the bar of the Hard Rock Hotel and Casino in Stateline, Nevada on Saturday.
Balassa was taken into custody for trespassing after arguing with the guards. He told police that he did "not care about the face masks and was not wearing one," while demanding that the responding deputy "call his friends who work in law enforcement." He continued to argue before being placed in handcuffs and taken to Stateline jail for booking.
Tahoe Township Justice of the Peace Richard Glasson later ordered Balassa, 32, to comply with the mask mandate, according to The Record-Courier, citing court records. As a condition of his release, Balassa was also ordered to stay out of Stateline casinos.
Nevada is one of a majority of U.S. states that are now seeing a marked uptick in COVID-19 cases. There were 22,909 confirmed cases in Nevada as of Monday, including 537 deaths. Douglas County, where the alleged incident occurred, showed 74 confirmed cases, with no deaths.
Governor Steve Sisolak ordered that face coverings be worn by Nevada residents and visitors "in any generally publicly accessible space" on June 24. Public health experts have repeatedly stressed that wearing masks can reduce transmission of the virus. However, Sisolak's mandate was met with mixed reactions from the public, with multiple reports of residents and business operators failing to comply.
On June 25, the Douglas County Sheriff's Office released a statement saying they would not be issuing any arrests for failure to wear masks because "it would be inappropriate for deputies to criminally enforce the Governors directive."
Last week, Nevada's Culinary Union sued a number of Las Vegas casino operators for allegedly endangering workers due to lax preventative measures amid the pandemic, including not enforcing requirements that casino patrons wear masks.
On Friday, Sisolak reacted to a report that found just under half of Nevada businesses were complying with the mask directive by warning that he may impose additional measures if those who do not comply continue to endanger public health and Nevada's "overall economy."
"The noncompliance numbers reported by State officials are disappointing and unacceptable a week after the face coverings directive was issued," Sisolak said in a statement. "If these concerning reports on noncompliance continue, I will not hesitate to take swift and decisive actions next week directed at targeted industries or areas that are experiencing concerning COVID-19 trends and non-compliance."