Nevada Brothel Owner Running for Office Sparks Legal Prostitution Debate
Religious groups and anti-sex-trafficking activists are lobbying for Nevada to de-legalize prostitution after a famous brothel owner announced he was running for office.
Dennis Hof owns half a dozen brothels throughout two counties in the state and is running for a seat in the state legislature. He will face incumbent Assembly member James Oscarson in a Republican primary, according to NBC.
Hof has referred to himself as the "Trump of Pahrump" and even published a book called The Art of the Pimp. He rose to fame as a star in the HBO reality TV series Cathouse. One of his most famous locations is Hof's Love Ranch in Crystal, Nevada, a one-hour drive northwest of Las Vegas. It has a gift shop.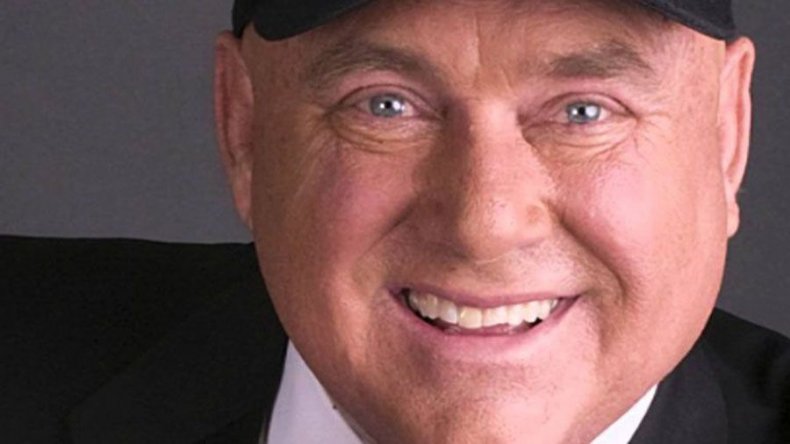 Hof described Nevada residents as "rough-and-tumble, live-and-let-live" people. "It's awful that people would come in and try to change that culture, that they want to inflict their moral values on the rest of us," Hof said, according to CBS. He claimed Nevada was built on "gaming, liquor, girls and mining."
Jason Guinasso, a lawyer who will push for brothels to become illegal in a November ballot, said there was a shift occurring from that idea, suggesting that many of the workers were not there by choice but because of poor upbringings and past incidents of sexual abuse.
Brothels are illegal in Las Vegas and Reno. Until 1971 they were illegal statewide but rarely policed. A law change gave counties of less than 700,000 people the right to decide if prostitution should be legal.
Businesses across county lines offer free transport from the cities, often from associated strip clubs.
Hof does not expect the voters to outlaw prostitution. "The business is not going away," he said. "It's the oldest business in the world."
The Love Ranch brothel was the site of Lamar Odom's four-day bender which many feared would claim his life. The NBA champion spent $75,000 during a stay in October 2015 which ended in him being hospitalized.
"Lamar arrived Saturday night," Hof said at the time. "We picked him up at his place in Las Vegas. Brought him out here. Great mood. Ready to have a good time. He just wanted a little peace and quiet and get away from the pressure of his life."
Odom was discovered unconscious by two employees. He had suffered several strokes and kidney failure. He spent three months recovering in a hospital and was released in January 2016.