Nevada 'Red Flag' Gun Law Target of New Lawsuit Claiming Such Laws Are Unconstitutional, 'Government Power Grab'
A conservative group has filed a lawsuit to block Nevada legislation that allows guns to be taken away from people who show "red flag" warning signs.
The group NevadansCAN filed suit Thursday against Assembly Bill 291, claiming that the law's red flag provision is unconstitutional and violates due process. The controversial bill was signed into law on June 14 by Nevada Governor Steve Sisolak and is set to take effect January 1, 2020.
"The Red Flag provision violates both the Constitution of the United States and the Nevada State Constitution by giving judges the power to take away an individual's right to keep and bear arms based on the accusation that the individual is dangerous and should not have a firearm," said co-plaintiff in the lawsuit Julie Chen Hereford in a press release.
"Red Flag laws are unconstitutional, and we will not stand for this government power grab in Nevada," she added. "NevadansCAN will work to defend our rights as citizens to the fullest extent of the law."
The group is challenging the law at least partly on the claim that it violates the due process rights of gun owners. The law is designed to prevent gun violence by allowing weapons to be taken from a person deemed to be a threat to themselves or others, after a legal order is obtained when police or family members report "high risk behavior."
"A person accused of being a danger may not even be aware of the court action against him, and his guns can be forcibly taken by law enforcement and his premises searched. Due process never enters into it," co-plaintiff Mary Rooney said.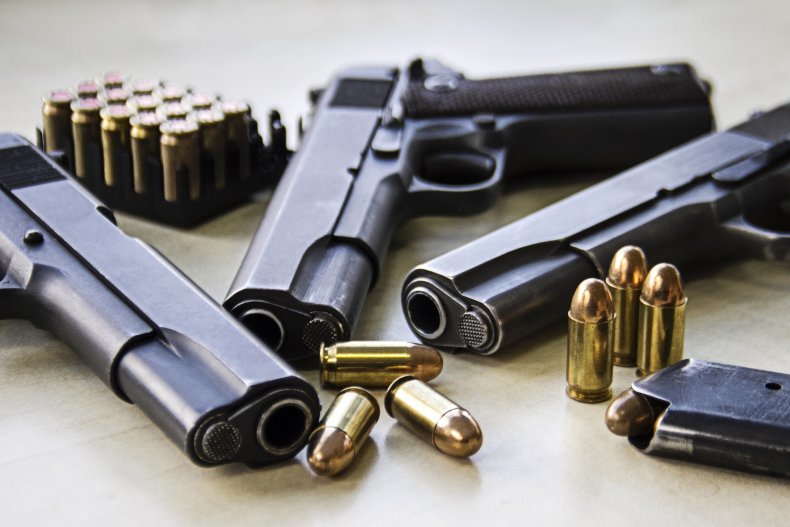 Red flag laws have been passed in 16 other states and legal challenges to them have so far proven unsuccessful. In September, an appeals court ruled in favor Florida's version of the law, deciding it did not violate due process or the Constitution.
The bill was sponsored by Las Vegas Assemblywoman Sandra Jauregui and was inspired by the October 1, 2017 mass shooting at the Route 91 Harvest Music Festival. The incident was the deadliest mass shooting by a single individual in U.S. history, leaving 58 people dead and wounding 413 others. Jauregui is a survivor of the shooting.
In addition to the red flag provision, the law also bans the use of "bump stocks" which were used by the gunman in the 2017 shooting and allow semi-automatic weapons to fire in rapid succession, effectively simulating fully automatic weapons. A federal ban on bump stocks took effect in March, but the Nevada law imposes an additional state-level ban.
The law also lowers the allowable blood alcohol level for a person carrying a firearm, from 0.10 to 0.08 percent.
Newsweek reached out to the office of Gov. Sisolak for comment but did not receive a reply in time for publication.