Nevada Sheriff on Las Vegas Shooting: 'I Don't Know How It Could Have Been Prevented'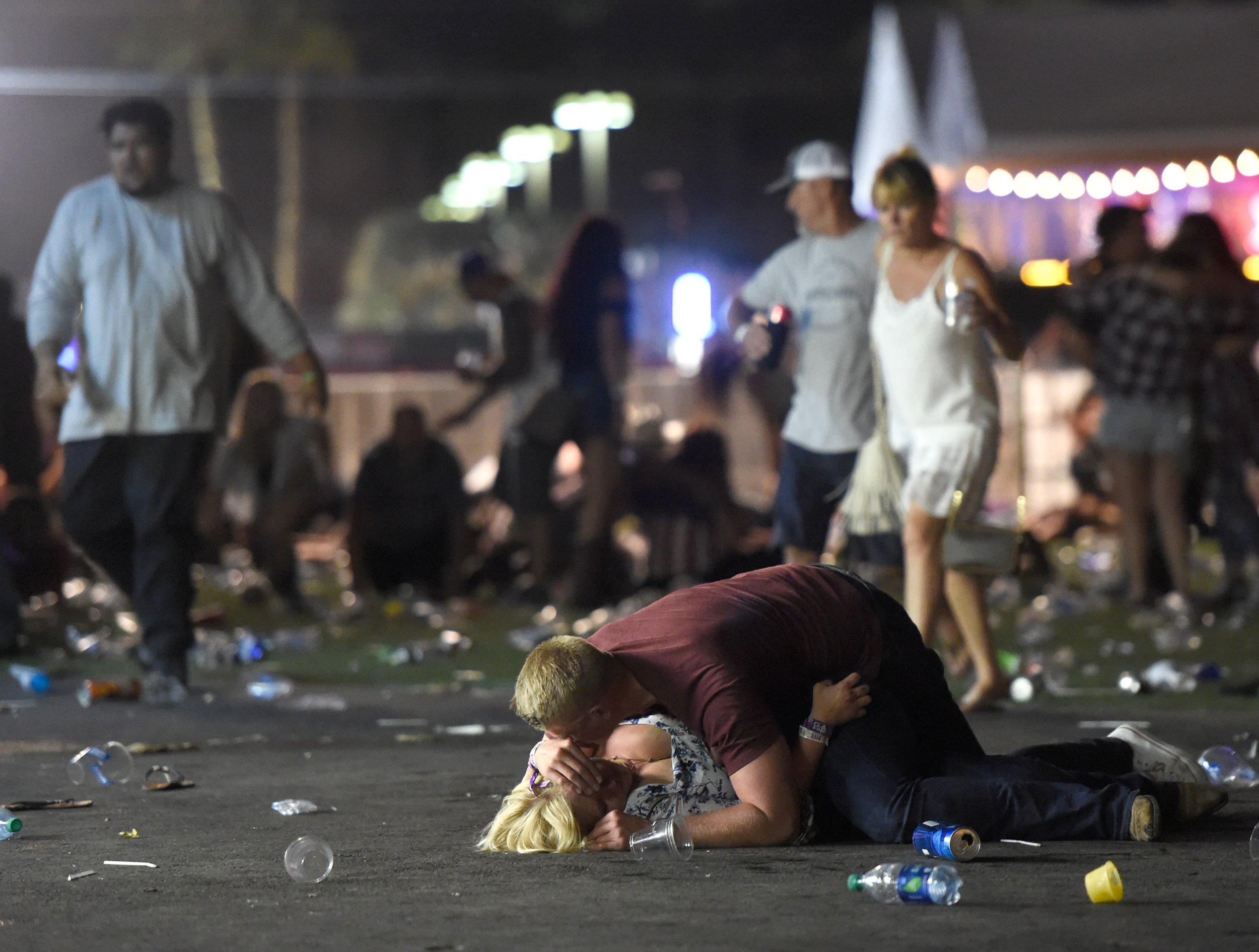 The sheriff of Nevada has questioned how the mass shooting in Las Vegas could have been prevented, given the killer's status as a "lone wolf" who had not raised serious red flags with police.
Stephen Paddock, 64, opened fire on a country music festival in Las Vegas on Sunday night before turning a gun on himself, leaving at least 58 people dead and more than 500 injured in what was the deadliest mass shooting in recent U.S. history.
As of Monday, the FBI said it did not believe Paddock had any links with international terrorist organizations, despite a claim from the Islamic State militant group (ISIS) that he was a martyr for its cause. Nevada Sheriff Joe Lombardo said there had been no reason prior to the shooting to alert the authorities to Paddock.
"This individual was described as a lone wolf. I don't know how it could have been prevented," Lombardo, whose jurisdiction includes Las Vegas, said in comments carried by The Hill.
"We didn't have any prior knowledge to this individual. It wasn't evident that he had weapons in his room," he explained.
"We have determined that there has been employees going to and from this room and nothing nefarious was noticed."
Paddock had at least 19 weapons and hundreds of rounds of ammunition in the Mandalay Bay hotel room from which he carried out the attack; a police officer who was on the scene told CNN the smoke from the guns set off the fire alarm in his room, leading the authorities there.
Lombardo did not offer any explanation for Paddock's actions, stating in a press conference: "I can't get into the mind of a psychopath right now."
According to Gun Violence Archive, the events in Las Vegas mark the 273rd mass shooting in the U.S. in the 275 days of 2017.