Trump Loses Another Lawsuit in Nevada After Defeats in Georgia, Arizona, Pennsylvania
The Nevada Supreme Court has dealt the latest legal blow to President Donald Trump's attempts to overturn the election result.
Following 36 hours of legal briefs from both Republicans and Democrats, six court justices confirmed a lower court's dismissal of Trump's challenge of the results in the state, which Biden won by 33,596 votes.
Trump's loss follows dozens of legal defeats, including in Arizona and Georgia. On Tuesday, the U.S. Supreme Court rejected Trump's effort to block the certification of votes in Pennsylvania.
The Nevada justices said that the Trump team had failed to show any serious errors in the order last week by Carson City District Court Judge James Russell, which rejected claims of mass voter fraud.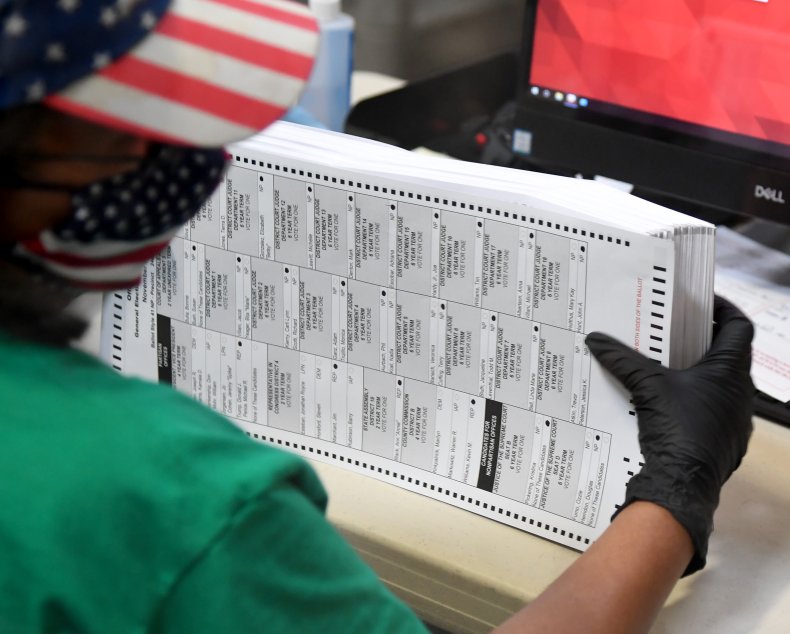 The Trump team claimed the use of an automated signature verification machine in Clark County was unlawful and allowed fraudulent ballots to be counted. It also made unsubstantiated claims, including that ballots were cast by illegitimate voters, including the deceased, and that voting totals on machines changed overnight.
Trump's team had requested an expedited hearing schedule to lay out its arguments and asked both for a dismissal of the lower court's case and also a new order declaring Trump the winner.
However, the Supreme Court rejected the claims. "To prevail on this appeal, appellants must demonstrate error of law, findings of fact not supported by substantial evidence, or an abuse of discretion in the admission or rejection of evidence by the district court," Tuesday's ruling said.
"We are not convinced they have done so," the ruling added. "Despite our earlier order asking appellants to identify specific findings with which they take issue, appellants have not pointed to any unsupported factual findings, and we have identified none."
The Nevada Republican Party accused the courts of "rushing" their decisions and said in a statement that it was not given the chance to write its brief or argue the case in front of the Supreme Court.
"Full denial of legitimate due process and appellate rights is truly unprecedented, shocking and extraordinary," the party said in a statement.
The Trump campaign can appeal the decision to the U.S. Supreme Court but Tuesday marked the "safe harbor" date, or the federal deadline for states to certify election results.
It comes six days before the meeting of the Electoral College. Trump can still continue with legal challenges, but it becomes even more difficult, since judges will likely say it is too late to overturn the results.
Trump's team has signaled it will continue with legal challenges until January.
"The only fixed day in the U.S. Constitution is the inauguration of the President on January 20 at noon," Trump legal advisers Rudy Giuliani and Jenna Ellis said in a statement. Newsweek has contacted the Trump campaign for comment.
The graphic below from Statista shows the amount spent in this century's elections.