In Nevada, Ties at Caucus Sites Will Be Broken With a Card Game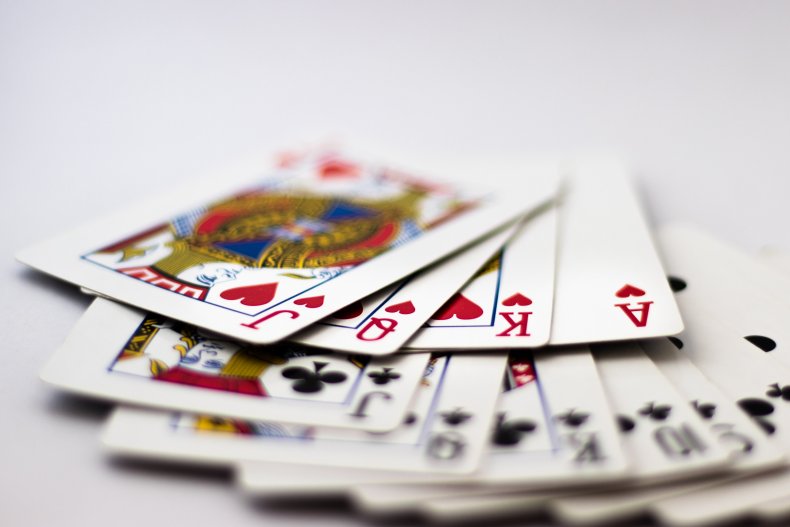 As Nevada Democrats head to precinct sites in order to caucus for their party's 2020 presidential nomination, one obscure provision in the caucus rules is raising eyebrows: the role of card games in the selection process.
According to the state party's official caucus procedures, in the event of a statistical tie between two or more caucus groups vying for a delegate, a game of chance will be performed, namely a high-card draw.
Each presidential preference group subject to the tie will draw a single card from a deck of cards, and the delegate will go to the group drawing the highest card. Jokers and informational cards are removed, and aces are high.
In the case of identically ranked draws, the suit will determine the winner, which, ordered from highest to lowest, are: spades, hearts, diamonds and clubs.
The Nevada State Democratic Party provides unopened decks to each of the 1,736 participating precincts. Precinct chairs must shuffle the deck at least seven times before the draw.
The party says that card-game tiebreakers were introduced for its caucuses in 2008.
While otherwise non-controversial, tiebreaking games have been at the heart of some incredibly contentious moments in caucuses past. In Iowa, during that state's 2016 Democratic presidential caucuses, viral videos circulated showing Secretary Hillary Clinton winning a string of coin tosses—Iowa's tiebreaker of choice—at multiple precinct locations.
While it didn't have much of an impact on the outcome, supporters of Vermont Senator Bernie Sanders seized on the videos to add grist to their complaints of pro-Clinton bias.
Nevada is working painstakingly to avoid a repeat of Iowa's 2020 caucus process, which resulted in delayed reporting and widespread confusion at sites across the state—largely due to insufficient training and an unreliable smartphone app.
"We understand just how important it is that we get this right and protect the integrity of Nevadans' votes," a recent memo from Nevada State Democratic Party executive director Alana Mounce said. "We are confident in our backup plans and redundancies."
Mounce said that her party has already consulted with the Department of Homeland Security about best practices. Iowa never received assistance from the department about its faulty app, leading to calls for the party to quickly shore up technological security in primary races elsewhere.
Democratic National Committee Chairman Tom Perez said the party is going "as low-tech as humanly possible" in Nevada "while still preserving efficiency."
"I'm very confident that we will be able to carry out a successful caucus," he said on CNN Wednesday.