Nevada's 98 Mile-Long Extraterrestrial Highway Is Stranger Than Fiction
Otherwise known as State Route 375, the Extraterrestrial Highway is about 98 miles long and runs from Tonopah to Alamo in the heart of Nevada, and is chock-full of UFO and alien history. The most famous attraction along this route is, of course, Area 51, but the highly secretive base is off-limits to tourists.
Instead, you can check out other out-of-this-world stops, from the Little A'Le'Inn, the only business in Rachel (the closest town to Area 51) to the Alien Research Center.
Here is everything you need to know about the E.T. Highway before you set off on your stranger-than-fiction road trip.
1. Strap on your seat belts, because we are about to take a trip down Route 375, which Nevada officially designated "the Extraterrestrial Highway" in 1996.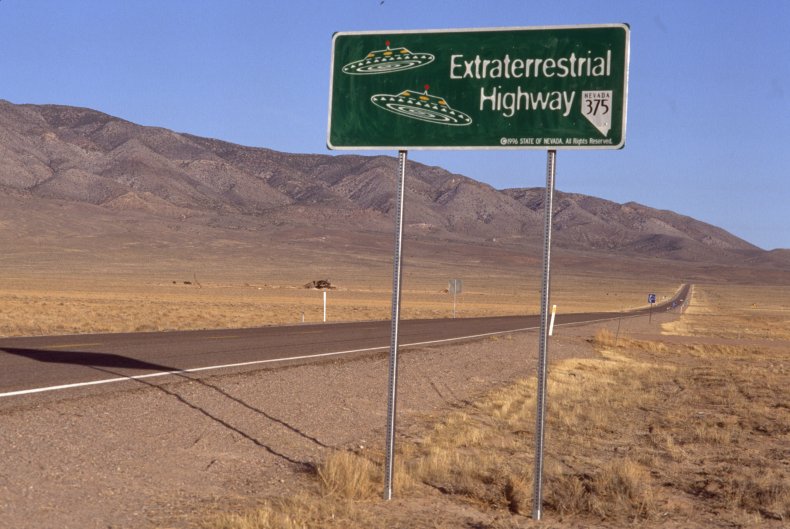 2. There are four main things to keep an eye out on as you start your journey: an E.T. highway road sign, E.T. Fresh Jerky, the Alien Research Center and the Little A'Le'Inn.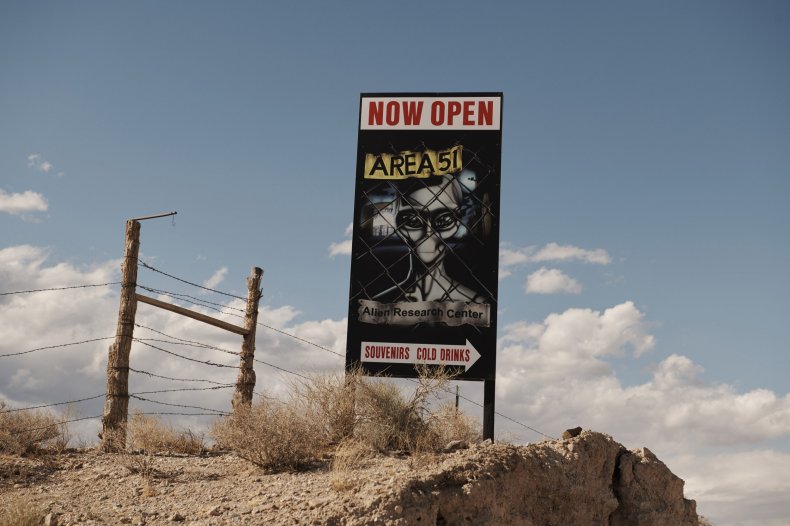 3. Over the years, many UFO sightings have been reported in the area, especially around what we know as Area 51. The road stops along this highway give visitors a look at this otherworldly history.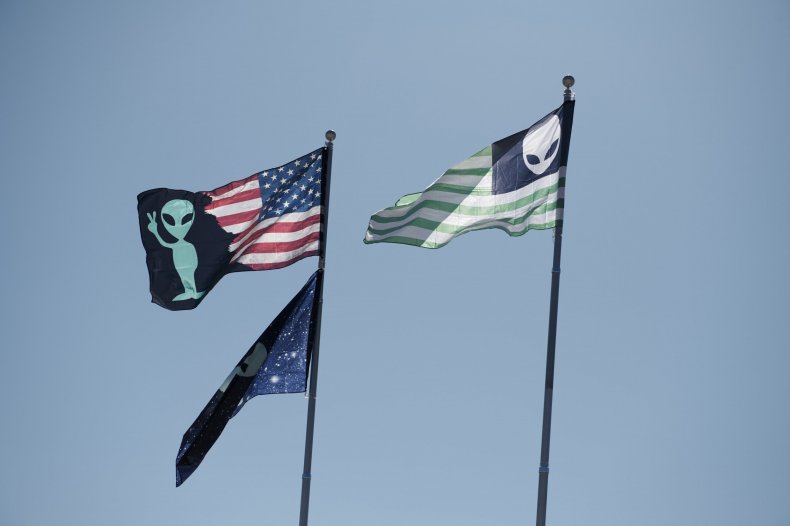 4. From east to west you will start at the "cleanest place to drop your toxic waste in Area 51," aka E.T. Fresh Jerky. It's the last real restroom before you hit the rest of the route, so it might be worth a quick stop.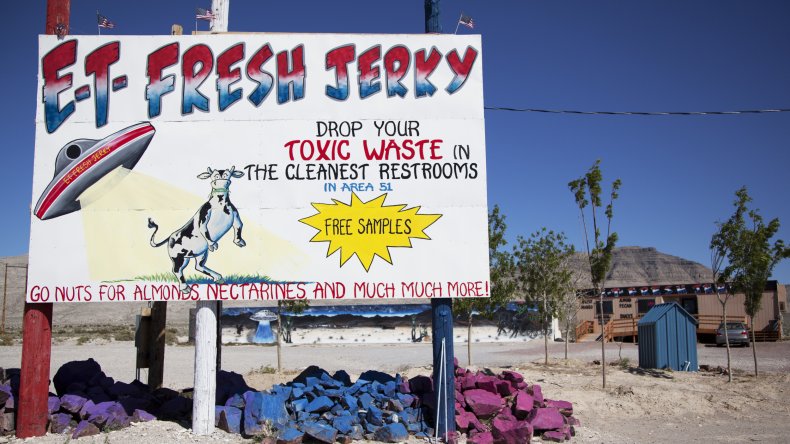 5. Of course, it's more than just a bathroom. Visitors are sure to leave their mark by signing the counter, which is filled with thousands of visitors' names. As is the case with many of these stops, you can pull out your wallet and buy some alien gear.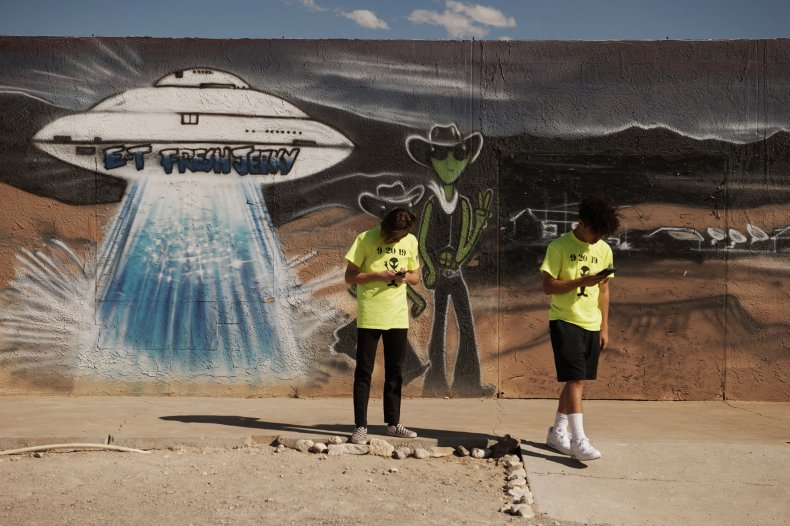 6. In addition to T-shirts and other souvenirs, visitors are offered a variety of free samples of E.T. Jerky along with other snacks, including "Martian Poop"–flavored soda. Talk about a thirst quencher.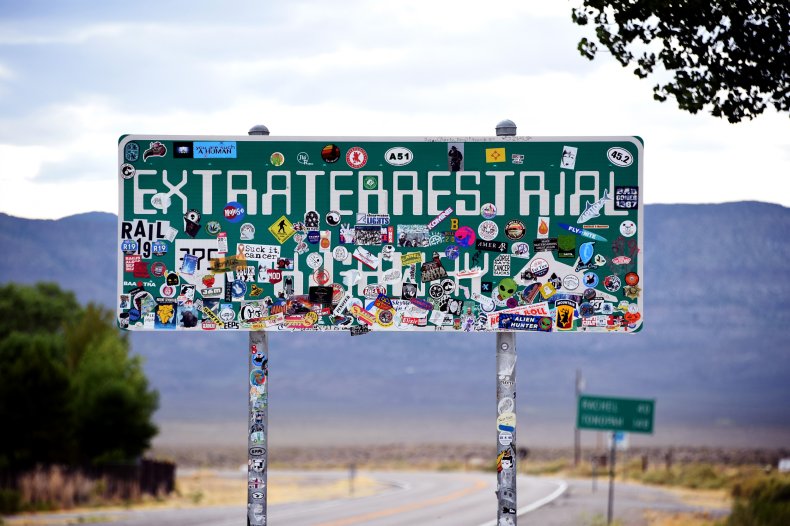 7. You might be on the lookout for the Extraterrestrial Highway sign. When you find it, you'll notice it's covered in stickers left behind by previous visitors. So why not add your own? Even the Nevada tourism office suggests this. It's a rite of passage.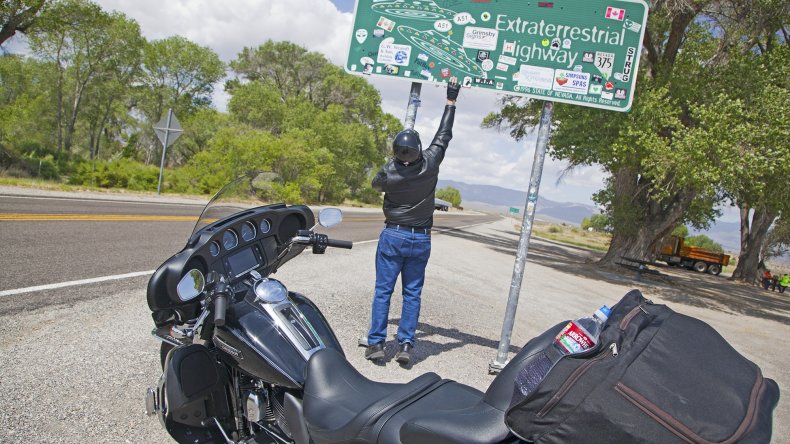 8. Next stop? The Alien Research Center. The giant silver building with a larger-than-life alien plopped out front is rarely open but still worth the photo op. When it is open, you can find more alien T-shirts and knickknacks.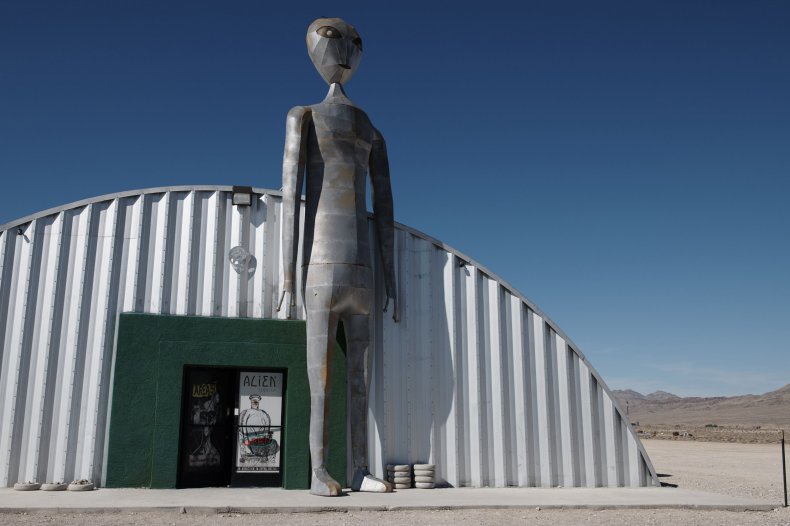 9. This part of the Nevada desert is scattered with Joshua trees, which is something unique from this planet to take a peek at. This is not an official road stop but something to keep your eyes on as you cruise down the highway.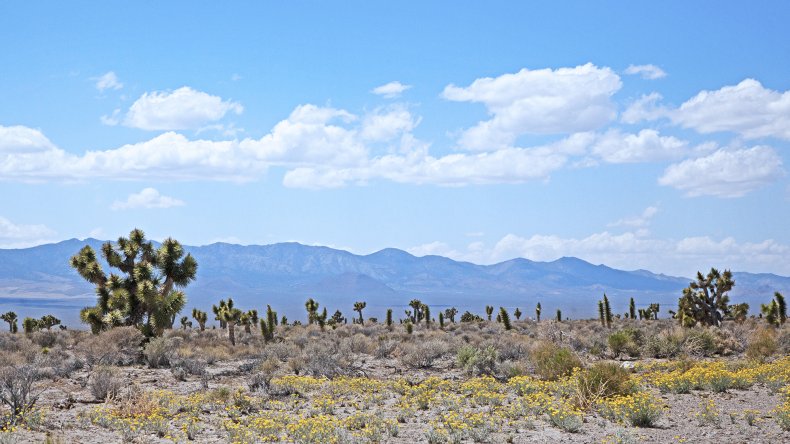 10. In addition to the E.T. Highway sign, look for the open range signs indicating that cattle are roaming free nearby. If you're lucky, you'll get a glimpse of one of these animals, as it is not uncommon for them to hang out in the middle of the road.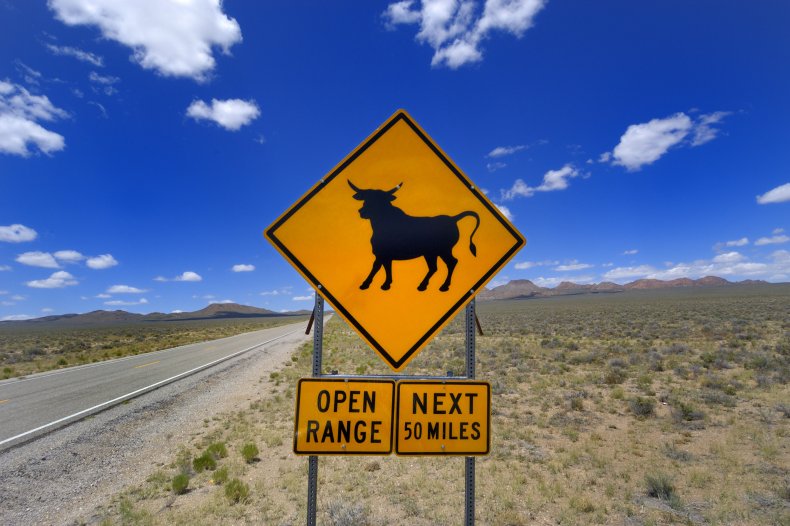 11. At this point you've made it to Rachel, aka the UFO Capital of the World, as well as the closest town to Area 51. The tiny town, which can be considered the unofficial headquarters of the E.T. Highway, was named after the first baby born within "city" limits. Just 54 people call Rachel home.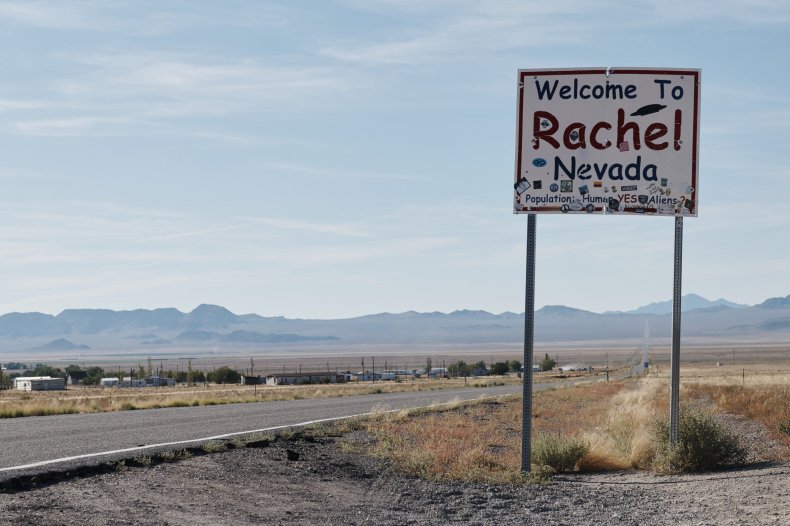 12. There is only one open business in Rachel: the Little A'Le'Inn. The restaurant and bar has an actual flying saucer dangling from a truck out front. You can't miss it.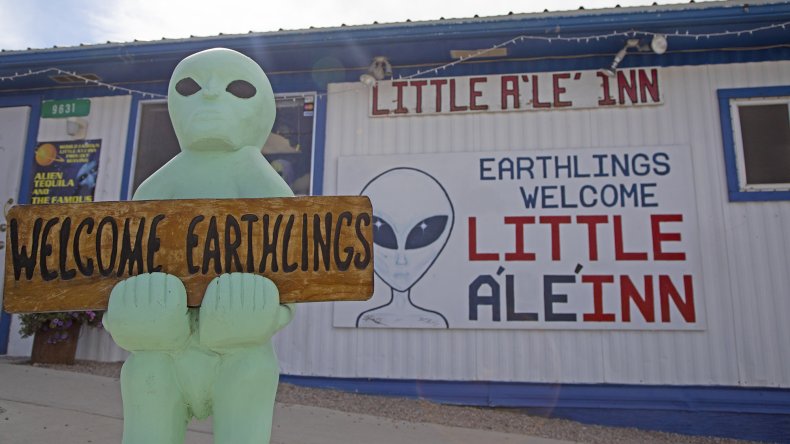 13. Aside from serving up food and drinks, Little A'Le'Inn is covered with images of UFO sightings from around the world, along with more UFO and alien memorabilia. It's restaurant is almost a museum in and of itself.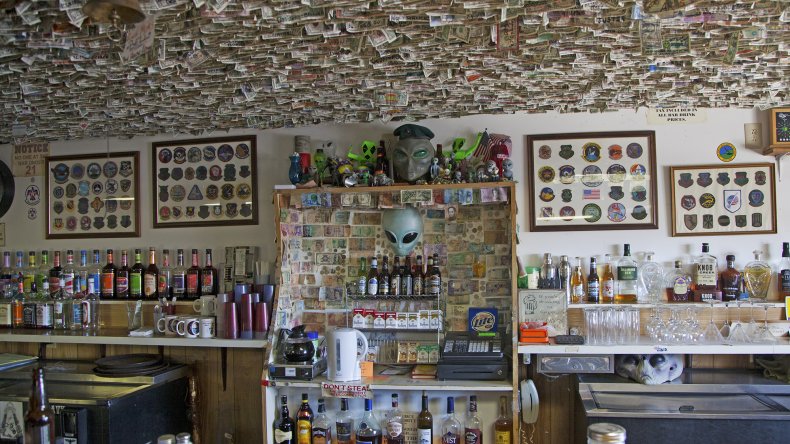 14. The ceiling at the Little A'Le'Inn is covered with currencies from all over the world, which goes to show how many people have traveled far and wide to see what this UFO business is all about.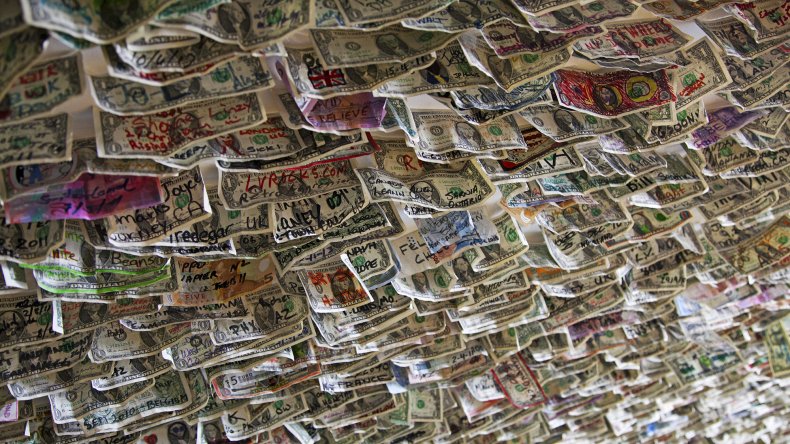 15. The bar, so we've heard, is often filled with characters, from bikers to nearby military personnel and people from various corners of the world. What would a bar in the Little A'Le'Inn be without a themed drink, like Alien Amber?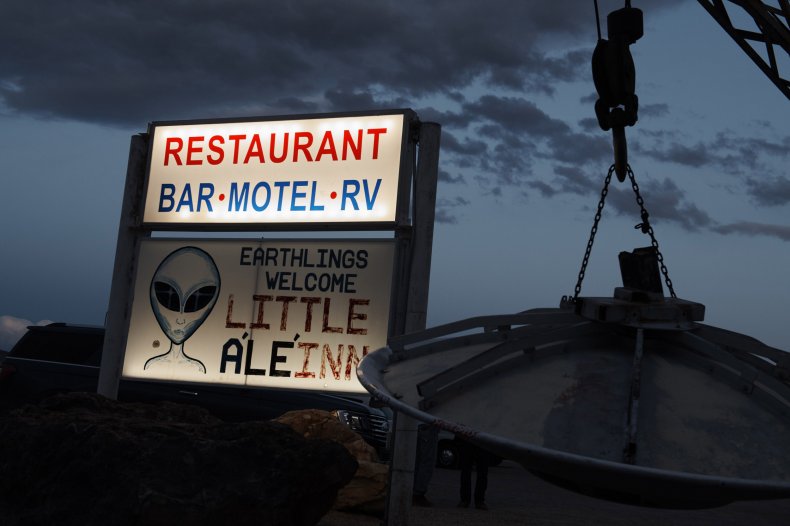 16. Few people make their way across the E.T. Highway each day—about 200, we are told. So this makes for minimal traffic and plenty of opportunities to stop along the side of the road and take it all in.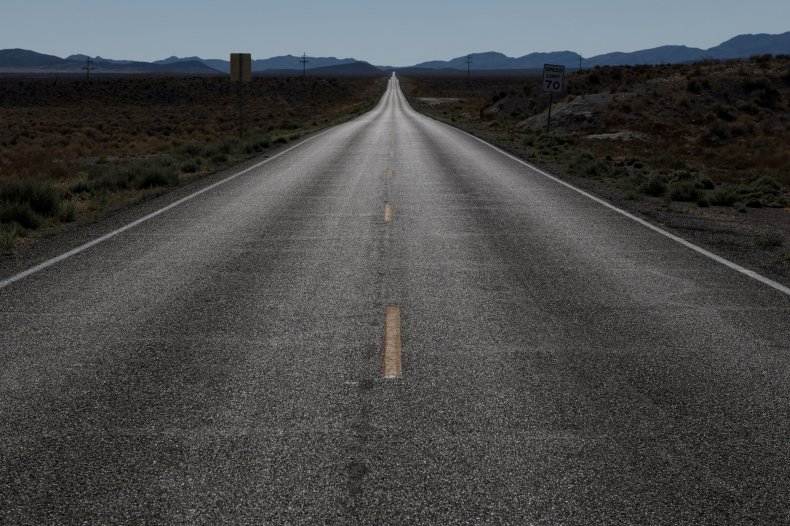 17. While Area 51 itself might be the most famous stop on the route, it is the most inaccessible to the public. It is not a tourist attraction and is heavily guarded and fenced in.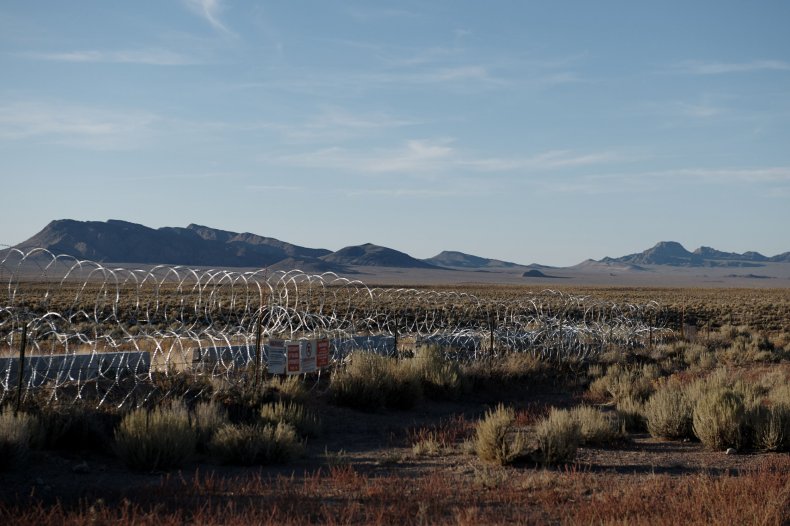 18. Area 51 has remained top secret for decades. It was not even formally acknowledged by the government until 2013. Even the airspace above Area 51 is restricted, unless you have specific permission.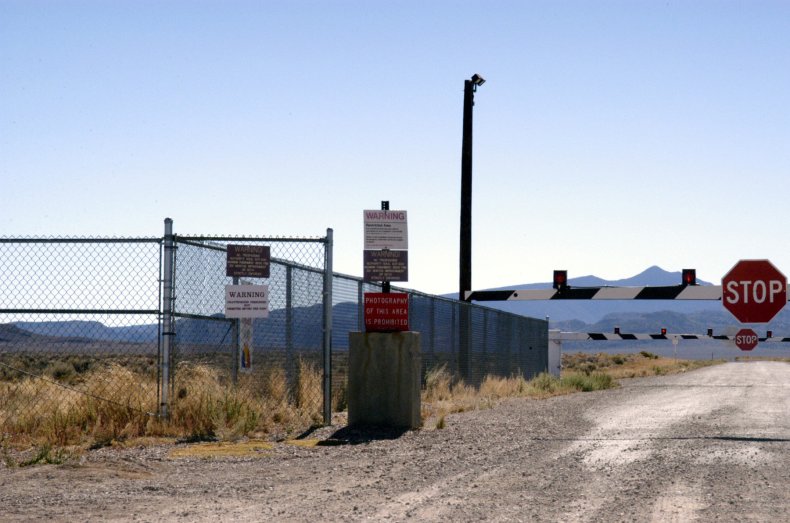 19. The end of the E.T. Highway is a small mining town called Tonopah, which has a historic mining park for visitors to check out. Though it's not full of aliens and glowing saucers, it's still a worthwhile stop to wrap up your trip.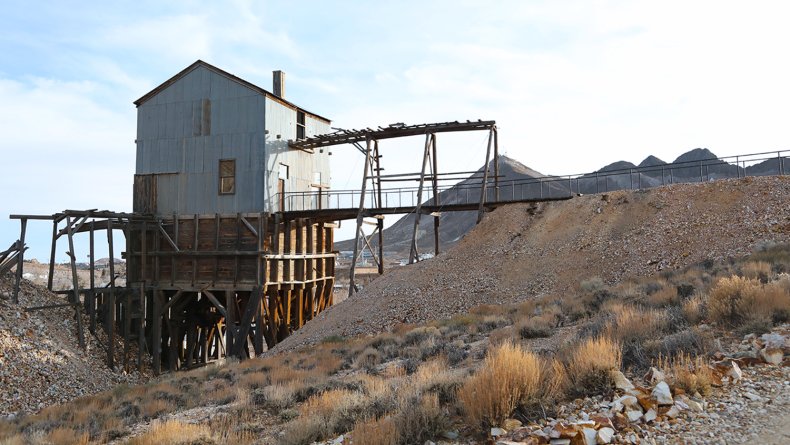 20. A majority of respondents to a 2019 Gallup poll said they have not seen a UFO. But 16 percent said they had, and 68 percent said they think the U.S. government knows more about UFOs than it reveals. So look up: Maybe you'll catch a glimpse of some of that extraterrestrial magic.