Nevada—Uniquely Prepared to Lead America's Clean Energy Future | Opinion
Since before joining the Union in 1864, Nevada has been a proud mining state—from silver at the Comstock Lode in Virginia City, to copper near Ely and myriad gold mines from Searchlight to Tonopah, Nevada has led in the production of strategic materials and precious metals. In the 1980s, the discovery of the Carlin Trend in northern Nevada set the stage for modern day gold mining worldwide. As a result, generations of rural Nevadans have worked well-paying mining jobs to support their families and strengthen their communities.
As America and the international community seek to address the threat of climate change, we are necessarily focused on the electrification of our economy. Electrification will require the production of the materials to build 21st century batteries for everything from energy storage to electric vehicles. Many of the resources necessary for this work, including lithium, are abundant in Nevada. In Esmeralda County, the Silver Peak Mine has produced lithium since the 1960s and numerous lithium prospects are currently in permitting across the Silver State.
As President Joe Biden has pointed out with his focus on supply chain resilience, assessment of critical mineral availability, domestic manufacturing and a whole of government approach to climate, the race to decarbonize our economy is the greatest challenge of the 21st century.
The public and private sectors must work together to address this critical issue. Moments like this week's White House themed "Infrastructure Week," which comes after historic investments have been made to build infrastructure for generations to come, provide us the opportunity to unite. In Nevada, this means timely, thoughtful permitting, and responsible mining by the world's best mining workforce. In addition to our rich natural resources and world leading mining industry, Nevada has the scientific, engineering, regulatory and manufacturing capabilities to help America lead in the quest for electrification.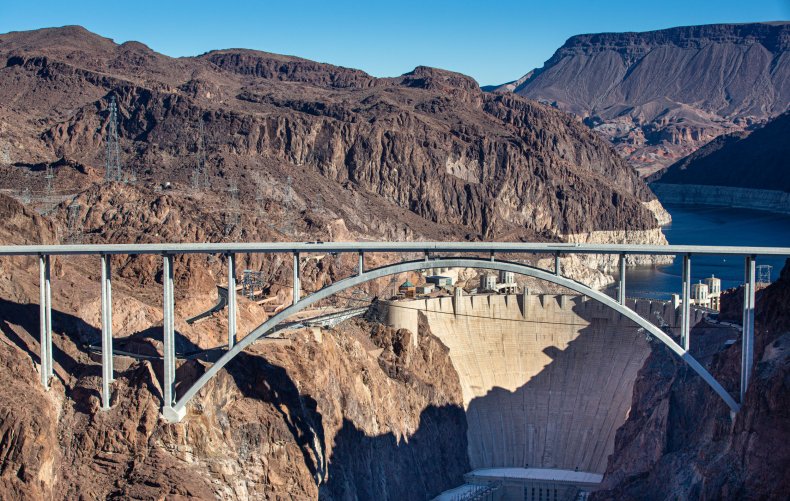 Nevadans have the know-how, based on generations of mining, to produce the materials we need in an environmentally responsible and sustainable fashion. We can balance development with conservation and the protection of our historical, cultural and natural resources while working with tribal communities to protect their heritage and begin righting historic wrongs. Our rich mining history has helped us learn from mistakes and ensure all interested parties have a voice at the table. No two mining projects are the same, even when they are after the same minerals. We must be ready to listen and open to information and concerns throughout the entire process.
Given the geopolitical conflicts around the world, we are all acutely aware of the importance of investing in and maintaining domestic supply chains so that the American economy relies only on the ingenuity, creativity and entrepreneurial spirit of the American people, not foreign despots. Nevada is prepared and ready to play a key role as our nation fortifies and enhances its domestic production.
Over the last 15 years, Nevada has led the nation in lithium production as well as electric vehicle and battery manufacturing. It is no accident that Tesla's gigafactory is in the heart of northern Nevada. With a focused effort on vertically integrating our supply chains, and a White House that understands the need to be deliberate and fast-acting, we will ensure that Nevada helps America become resource independent in this generation.
We can mine and refine critical minerals; build renewable energy plants and transmission lines; innovate, manufacture and recycle new batteries; and design and build the electric vehicles of the future, and we can do this in an innovative way that will create jobs, boost our economy and protect our environment. By doing so, Nevadans will help address the climate imperative and propel our country on a self-reliant, prosperous and sustainable path to the future.
Governor Steve Sisolak serves as the 30th governor of the state of Nevada. A Democrat, he was elected to the position in 2018. He has made climate change a cornerstone of his administration since taking office.
The views expressed in this article are the writer's own.