'Never Have I Ever' Cast Ages: How Old Are the Stars of the Netflix Drama?
Never Have I Ever Season 2 is streaming on Netflix now and is tightly holding onto the top spot in the Netflix top 10 worldwide.
The new series sees Devi (played by Maitreyi Ramakrishnan) get herself in some sticky situations once again. Not only is she dating two boys at the same time, but she is also juggling everything else teenage life has to throw at her.
Just like other teen dramas, the cast of Never Have I Ever are not exactly the closest in age to their characters, minus a few exceptions.
Newsweek has everything you need to know about the Never Have I Ever cast ages.
The 'Never Have I Ever' Cast's Ages
Maitreyi Ramakrishnan as Devi Vishwakumar
Maitreyi Ramakrishnan stars as 16-year-old Devi Vishwakumar in Never Have I Ever.
The series follows Devi as she navigates her way through her years at Sherman Oaks High School.
In Season 1 of Never Have I Ever, Devi and her friends were beginning their sophomore year, which would make them around 15 or 16 years old.
Ramakrishnan is 19 years old, celebrating her birthday on December 28. She is the only actor in Never Have I Ever who is close to her character's age.
Darren Barnet as Paxton Hall-Yoshida
Darren Barnet returns as Devi's high-school crush Paxton Hall-Yoshida in Never Have I Ever Season 2.
In the series, Paxton is in junior year, making him a year or two older than Devi.
Barnet is 30 years old, making him 10 years older than his character and his co-star Ramakrishnan.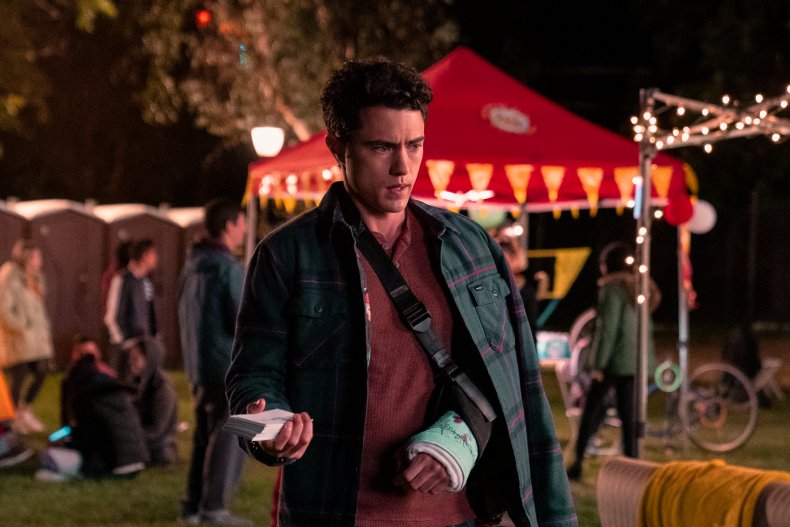 Jaren Lewison as Ben Gross
Jaren Lewison is back as Devi's enemy turned love interest, Ben Gross in Never Have I Ever Season 2.
Like Ramakrishnan, Lewison is pretty close to his character's age. Lewison is 20 years old, celebrating his birthday on December 9.
His character Ben is believed to be 16 years old so there is only a slight age difference.
Ramona Young as Eleanor Wong
Santa Clarita Diet's Ramona Young plays Eleanor Wong, Devi's best friend in Never Have I Ever.
Just like Devi, Eleanor is thought to be around 15 to 16 years old. In reality, Young is 23 years old.
Lee Rodriguez as Fabiola Torres
Lee Rodriguez completes the friendship trio of Devi and Eleanor as Fabiola Torres in Never Have I Ever.
Like her friends, Fabiola is 15 to 16 years old in Never Have I Ever. Rodriguez herself is 21 years old.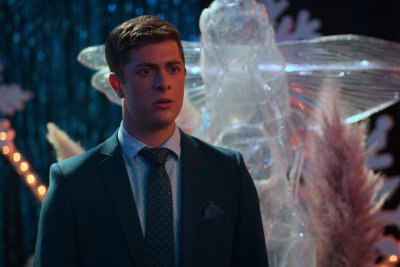 Megan Suri as Aneesa Qureshi
Megan Suri joined the cast of Never Have I Ever as the new girl at Sherman Oaks High.
Suri plays the role of 16 year old Aneesa, who quickly catches the eye of Devi's former flame Ben and finds herself in the middle of Devi's love triangle with Ben and Paxton.
In reality, Megan Suri is one of the older actors on the show at 22 years old, making her six years older than her character.
Never Have I Ever Seasons 1 and 2 are streaming on Netflix now.