'Never Have I Ever' Season 2: Will There Be Another Season of Mindy Kaling's Netflix Show?
Netflix has added Never Have I Ever to its extensive catalogue of teen comedies. The Mindy Kaling-created series' first 10 episodes are streaming now, and end in a cliffhanger that seems to set up a very different Season 2. However, Netflix has not confirmed that the show will be back for more episodes yet.
However, this should be no cause for concern for fans of the Kaling and Lang Fisher series. Netflix usually waits at least a month before making a decision on shows so they can have at least 30 days of data about how many people are watching and completing a series.
So far, the signs are good that Never Have I Ever will get a Season 2. The show is currently high on Netflix's top 10 series across the world, and with a high-profile talent such as Kaling behind the show, Netflix are likely to want to continue releasing episodes.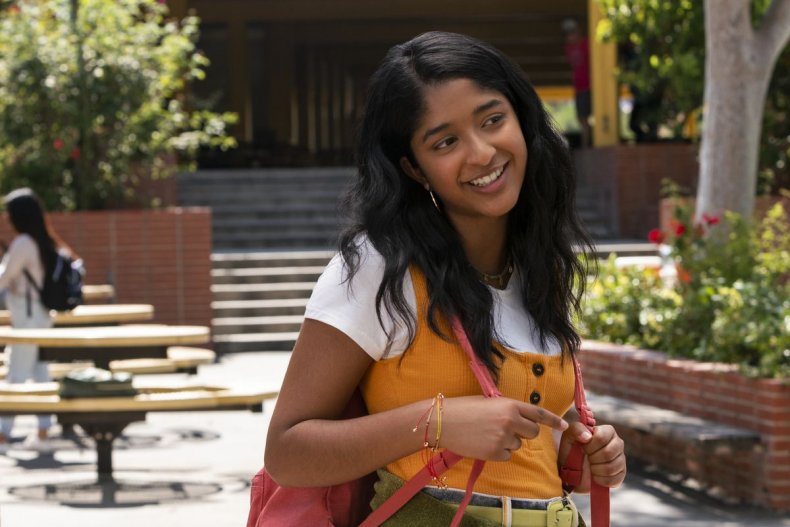 An interview with Variety suggests that at least one major Netflix player has a stake in the show and will want to see it continue. Kaling told the magazine: "I felt lucky to be able to do a show about an Indian nerd who's also badly behaved, to show that because I'm deeply familiar with it. Bela [Bajaria, Netflix vice president of local language originals] was also interested in seeing Indian characters who are not all like Princess Jasmine."
The show also ends with a lot of threads to tie that that could be concluded in Never Have I Ever Season 2. At the end of the first season (SPOILERS AHEAD) Devi (played by Maitreyi Ramakrishnan) is facing the prospect of having to move to India with her mother.
Meanwhile, her life in America has troubles of its own. She is in a love triangle with Ben (Jaren Lewison), who she has just kissed, and Paxton (Darren Barnet), who has just realised he might have feelings for Devi after basically ignoring her the whole season.
Kaling herself has not spoken publicly on the possibility of her making a second season. However, an interview that she did with TVLine suggested that, if a second season were to go ahead, The Mindy Project actor may appear in it after regretting not putting herself in the first season.
"I was pretty jealous at the end of shooting the 10 episodes," she said. "I was like, why did I not write myself part of this show? I'm freaking Indian. If I ever had a show, this one makes the most sense for me to be in it!"
Never Have I Ever is streaming now on Netflix.