'Never Use Gasoline' To Remove Sap and Other Advice From Ford's Archives
Ford Motor Company is making more than 5,000 curated Ford and Lincoln brand photographs and product brochures available to the public online for the first time.
The searchable collection includes pieces from the company's first 100 years of history (1903-2003) and includes some sage advice that's as worthwhile to drivers today as it was in the mid-20th Century.
"We're opening up in a way we've never done before," said Ted Ryan, Ford archive and heritage brand manager. "Our archives were established 70 years ago, and for the first time we're opening the vault for the public to see. This is just a first step for all that will come in the future."
Among the pieces the Ford Heritage Vault made public today is the "Buyer's Digest of New Car Facts for 1967". The 70-page publication includes information on Ford's entire 1967 model lineup as well as helpful hints for owners, a product ordering guide and information about how the car buying and maintenance timeline works.
While many of the references and pieces of advice are of their era and do not fit to modern standards of language or equality, many are valuable pieces of information that today's Ford truck, SUV or car buyer can use to enhance and inform their purchasing process and owner experience.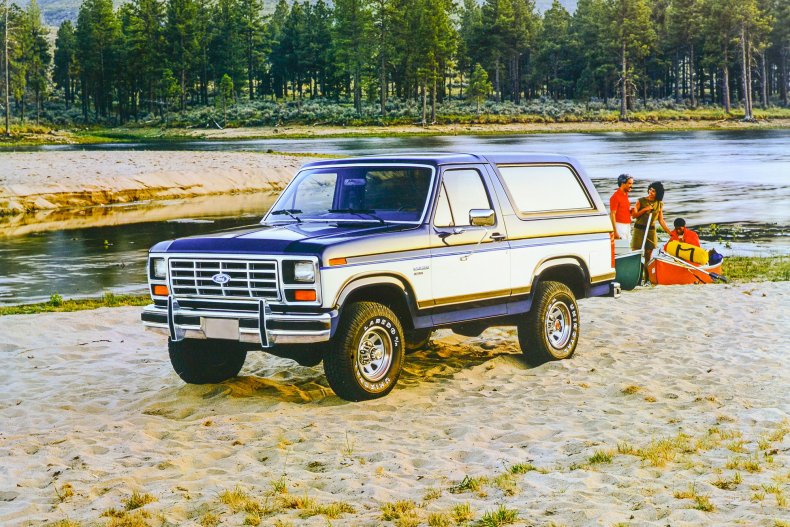 Here are a few of the best gems the brochure offers.
Can I deduct the amount of traffic or parking fines I paid out during the year to state or local courts?
In a question and answer section on page 33 of the brochure, Ford asks the above question and gives an answer that is still true today. According to the Internal Revenue Code: "No, fines are not deductible."
Check tires regularly
Under- or over-inflated tires can hamper a vehicle's ride, drive and fuel economy. In the "Economy Driving Tips" section of the brochure on page 13, Ford adds another nugget of insight, "Low pressure also wears tires unnecessarily."
Steps recommended by authorities to safeguard your car
Page 31 of the brochure lists a number of steps that are aimed at making your car less of a target for thieves. Some of the information is outdated, but the last bit rings true. Ford writes, "Above all, remove the key and lock the car."
Be prepared
Even though there have been advances in tire technology since the brochure was first published, Ford's advice on page 33 holds true. "If you're in a cold climate don't wait for the first big snow to put on your snow tires or put chains in the trunk. Practice your winter driving techniques before you come upon an icy patch at summertime speeds."
Taking care of Ford fabrics is a soft touch
It's far more convent for most to run their car through a modern, touchless car wash than to take the time to go for a full detail. Ford recommends removing "dust and loose dirt from upholstery, trim and floor covering frequently, using a vacuum cleaner or whisk broom".
The company also says to "never use gasoline" to remove tree sap from a convertible top. That remains sage advice.
What will my cost of ownership be?
Owning a car is more costly than just a monthly loan payment. On page 59 of the brochure, Ford breaks down many of the costs associated with car ownership that buyers should consider before making a purchase saying, "Cost of ownership combines the cost of repairs and depreciation. It does not include such fixed cost items as insurance and license fees, or running expenses such as gas and oil."