Polls Show Neves With Slight Advantage Over Silva in Brazil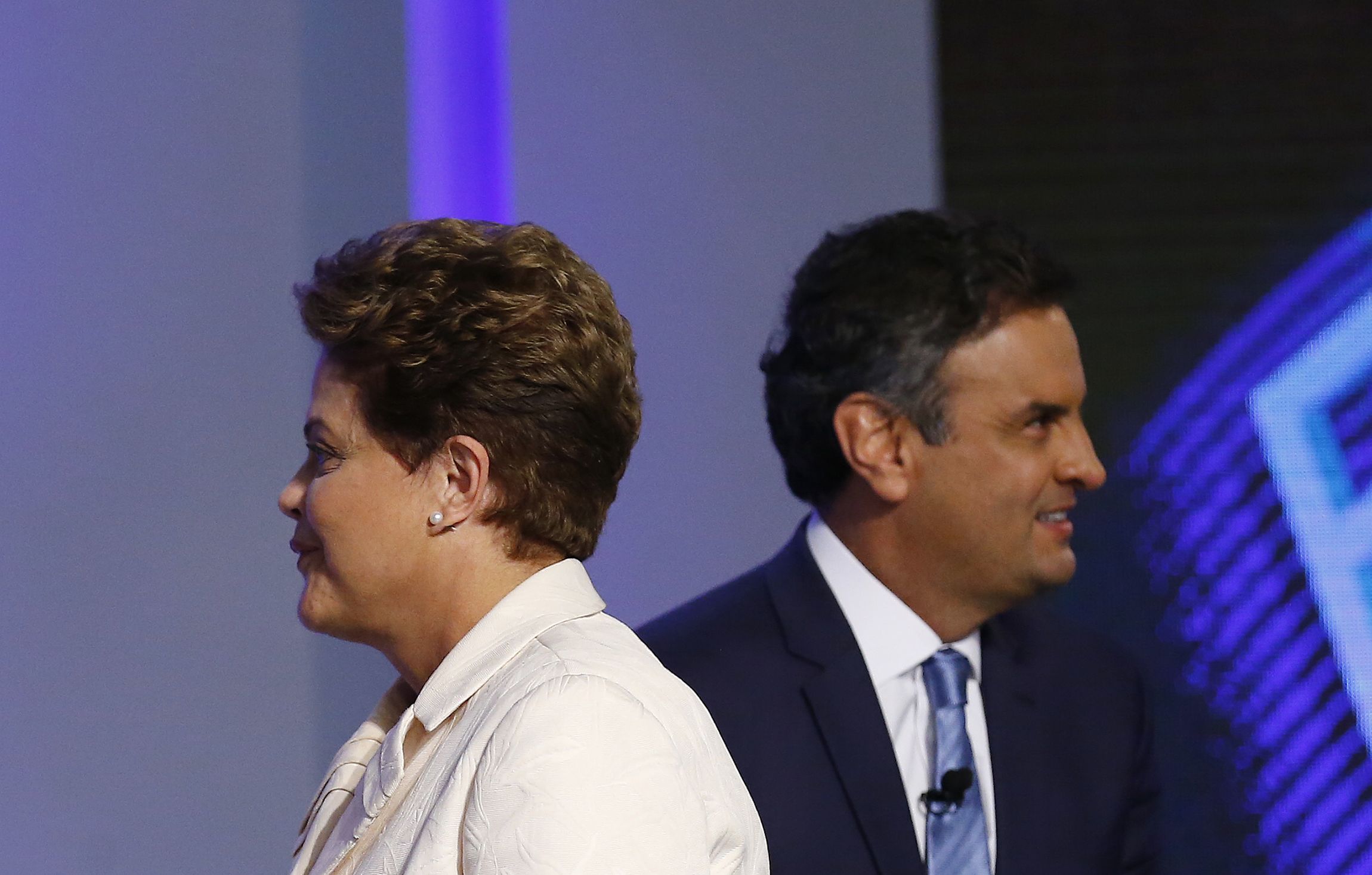 Brazilian presidential challenger Aecio Neves is heading into Sunday's election with a slight advantage over environmentalist Marina Silva in the still open race to see who would face the incumbent in a likely runoff, two new polls showed on Saturday.
Neves, a pro-business senator who had been running in third place, has 26 percent of voter support versus 24 percent for Silva, according to a survey by pollster Datafolha. The poll also showed President Dilma Rousseff holding on to her commanding lead with 44 percent voter support.
A separate poll by the Ibope research institute showed Neves with 27 percent, Silva with 24 percent and Rousseff with 46 percent. Both polls showed Rousseff defeating either candidate in a likely runoff, which will take place on Oct. 26 if no candidate wins a majority of valid votes on Sunday.
A separate survey by polling firm MDA released earlier on Saturday also showed Neves passing Silva for the first time in the campaign.
The Datafolha poll surveyed 18,116 people in 468 municipalities on Friday and Saturday. It has a margin of error of plus or minus 2 percentage points.
The Ibope poll surveyed 3,010 people between Thursday and Saturday. It also has a margin of error of plus or minus 2 percentage points.