New 2022 Ram 1500 Limited 10th Anniversary Edition Celebrates Brand's High-Quality History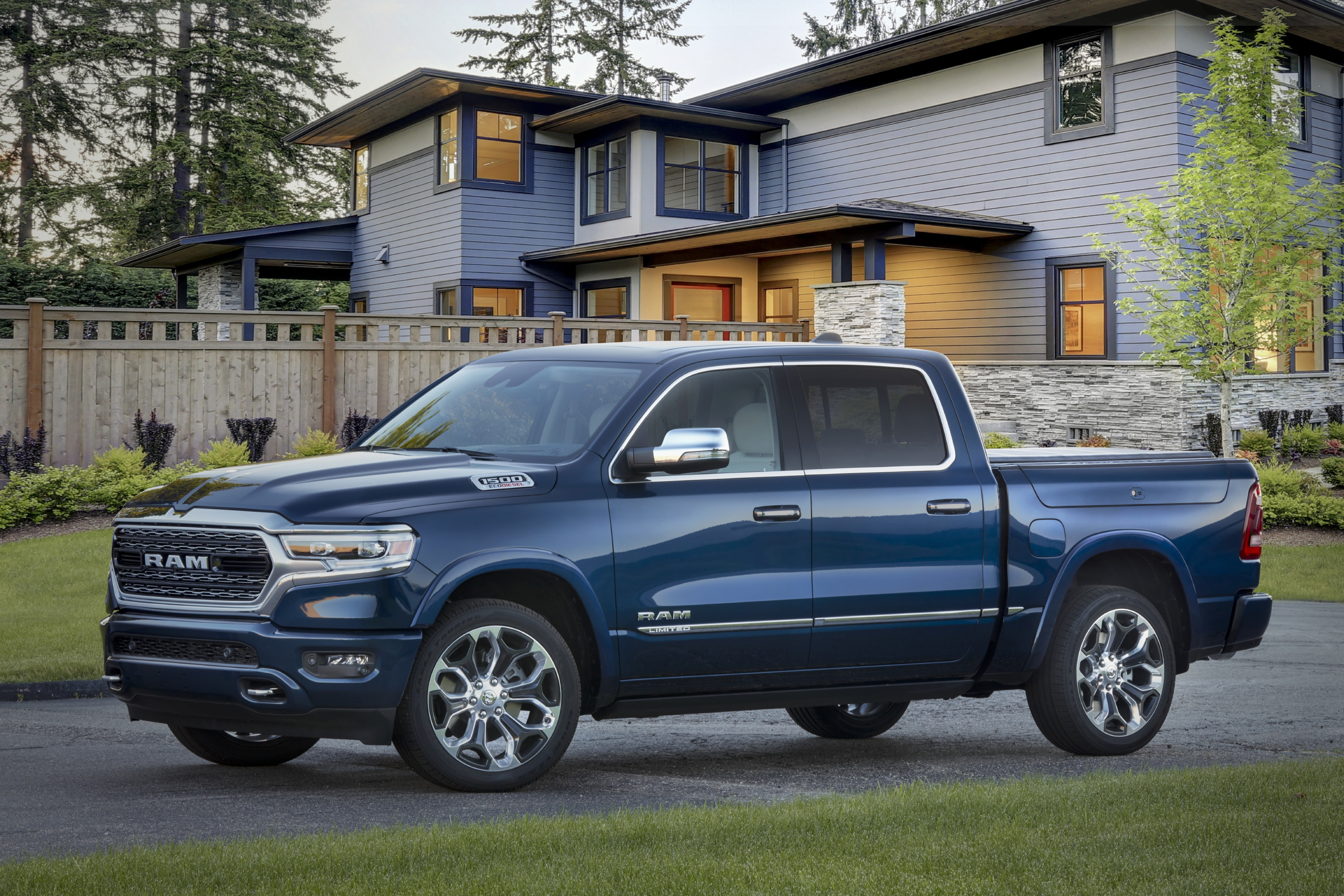 It's been 10 years since the Dodge Ram completed its evolution to the Ram 1500 with the third-generation Ram truck shedding its past and focusing on elevated styling. The origin of the modern Ram pickup truck brand is being celebrated with a new vehicle for the upcoming model year. The 2022 Ram 1500 Limited 10th Anniversary Edition has been designed to showcase the level of high-quality craftsmanship that Ram is capable of.
"The new 2022 Ram 1500 Limited 10th Anniversary Edition celebrates 10 years of luxury pickup truck leadership, featuring the ultimate combination of capability, luxury and refinement," said Mike Koval Jr., Ram brand chief executive officer – Stellantis.
"Ram 1500 Limited buyers have enjoyed the highest quality materials for a decade now and the Limited 10th Anniversary Edition is the latest example of how Ram delivers the most luxurious pickups in the industry."
All Anniversary Edition models come bathed in a mode-exclusive Blue Shade exterior color. They have a multifunction tailgate, which features a 60/40-split that allows the tailgate door to swing horizontally. There's also a Mopar center-mounted bed step and adjustable cargo tie down hooks.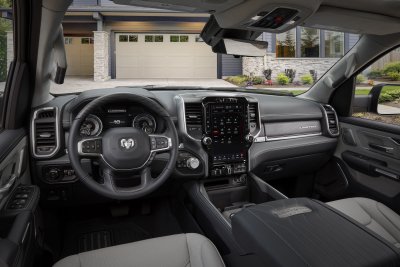 Like other versions of the Ram 1500, the new 1500 Limited Anniversary Edition comes wearing authentic materials including wood, metal, and leather - materials traditionally reserved for premium and luxury vehicles. The interior features segment-exclusive, quilted leather-upholstered seats and door inserts, and a suede headliner, visors and A-pillar.
Ram designers have placed a 10th Anniversary badge on the center console. An accompanying unique graphic appears on the driver's information screen upon start up.
The cabin features a new Indigo/Sea Salt Grey color scheme that is accented by Aluminum Lithio bezels, a unique shifter center cap, a 19-speaker premium sound system and a metal pedal kit.
Ram specifies the model with a Crew Cab. Buyers can choose between a 5.7-liter mild-hybrid V8 or 3.0-liter EcoDiesel engine under the hood.
Buyers can expect to pay a premium for the model. Pricing for the truck starts at $60,175, plus a $1,695 destination charge. That's about $3,000 more than price the 2021 Ram 1500 Limited is currently offered at. The new truck will go on sale in the third quarter of 2021.