$300 Hepatitis C Treatment Just as Effective as $84,000 Equivalent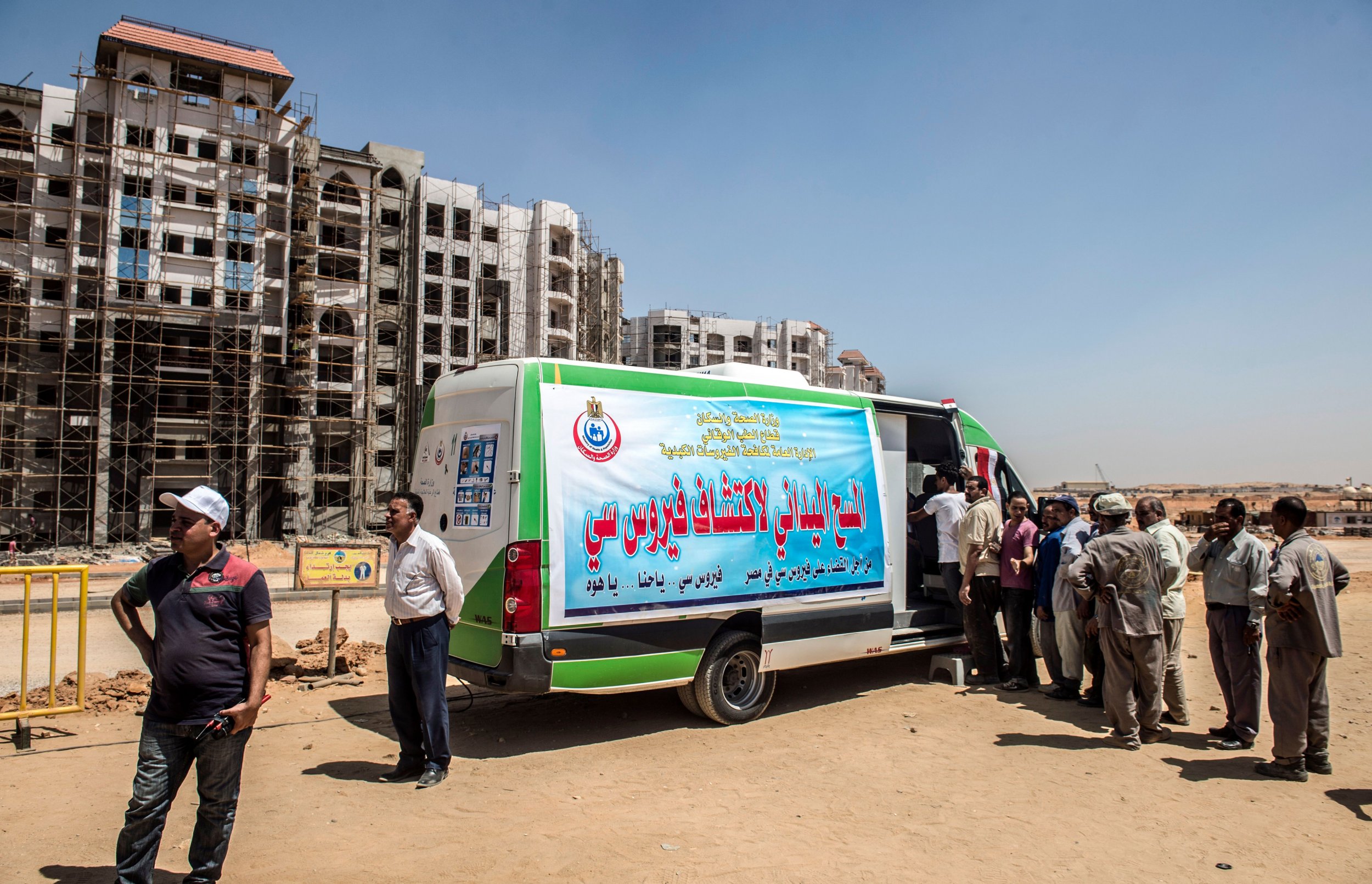 A new treatment for hepatitis C that costs just $300 has been found to deliver a cure rate of more than 97 percent, making it equal to or more effective than existing treatments that run into the tens of thousands of dollars.
The non-profit research team Drugs for Neglected Diseases Initiative (DNDi) said that a 12-week clinical trial of the combination treatment, involving new drug candidate ravidasvir and existing hepatitis treatment sofosbuvir, showed it to be safe and effective with an extremely high cure rate, including hard-to-treat cases.
The treatment, which costs the equivalent of $3.50 a day, uses medicines produced by Egyptian drug manufacturer Pharco Pharmaceuticals. The trials took place in Malaysia, with both DNDi and Pharco hoping the new treatment will help those who cannot afford to pay the prices of current treatments.
U.S. manufacture Gilead Sciences Inc is a company that previously offered 12-week treatment for hepatitis C, using drugs such as Sovaldi, at a cost of $84,000. Gilead has also combined sofosbuvir with the ledipasvir to create combination treatment, Harvoni. The cost of a 12-week treatment using Harvoni in the U.S. is $94,500.
"The results indicate that the sofosbuvir/ravidasvir combination is comparable to the very best hepatitis C therapies available today, but it is priced affordably and could allow an alternative option in countries excluded from pharmaceutical company access programmers," said Dr Bernard Pécoul, Executive Director of DNDi.
The trial shows that 97 percent of the 301 chronically infected adults treated with the ravidasvir/sofosbuvir combination for 12 weeks were cured. Even patients who were more difficult to treat showed a high cure rate, including people with liver cirrhosis (96 percent cured) and those living with HIV (97 percent).
"From a treatment provider perspective, this is very exciting as we have been waiting for a simple, affordable, robust treatment tolerated by all patients groups, including those whose treatment outcomes are currently poorer, like patients under antiretroviral therapy," said Pierre Mendiharat, Deputy Operations Director for Doctors Without Borders.
"This will be crucial to expand treatment to the most vulnerable categories of patients in developing countries."
More than 71 million people are currently living with hepatitis C. The disease can result in conditions such as liver cirrhosis and cancer and causes around 400,000 death a year.
Further trials are planned in order to test the safety of the combination treatment in patients infected with the other hepatitis C virus genotypes.
"Pharco is proud to enable a public health approach to hepatitis C treatment by providing affordable treatments. We look forward to future collaboration in additional clinical trials to confirm the safety and efficacy of ravidasvir," said Dr Sherine Helmy, CEO of Pharco.